Top Picks: 'My Brilliant Friend,' 'Poetry of the Day' series
The movie 'Three Identical Strangers' is now available on DVD and Blu-ray, 'Hilda' is streaming on Netflix, and more top picks.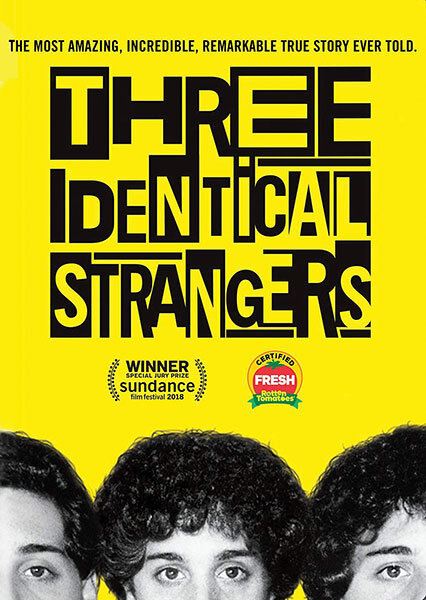 Strange but true
The movie Three Identical Strangers is now available on DVD and Blu-ray. The documentary tells the story of teenagers Robert Shafran, Eddy Galland, and David Kellman, who in 1980 discovered that they are triplets who were separated at birth. The three had been adopted from an agency by people who were unaware of their origins. The twists in the story become even more unexpected from there. Monitor film critic Peter Rainer writes of the movie, "It's a true story that could only be believed because it actually happened.... It brings the nature versus nurture debate into shattering focus."
Complicated friendship
Elena Ferrante's beloved novel My Brilliant Friend, which kicked off the acclaimed Neapolitan series by the author, is getting a TV adaptation on HBO, where it premières on Nov. 18 at 9 p.m. Elena Greco receives word that her friend Lila Cerullo has gone missing, prompting Elena to think back to how the two met in 1950s Naples and the complicated friendship that sprang up between them. 
Measure up
Budding interior decorators will find a handy tool in the AirMeasure app, which is available for iOS and Android. The augmented reality app lets users create a floor plan, add notes with the AirBrush function, and find studs with the metal detector tool. 
Daily poetry
Start your day with a bit of poetry with the Poem of the Day series, which can be found at www.poetryfoundation.org. A new audio recording of a poem is added every day, with recent selections including poetry by Yusef Komunyakaa, Rosmarie Waldrop, and Johannes Göransson.
Meet Hilda
For kids and adults who love fantastical adventures, Hilda is streaming on Netflix. This animated series follows the titular character, a blue-haired little girl, as she moves from her home in the wilderness to the city of Trolberg. There she uses her knowledge of magical creatures and her can-do attitude to solve mysteries, make friends, and navigate surprisingly nuanced issues. The series' artwork and designs, which are based on Scandinavian myths, are delights in and of themselves.