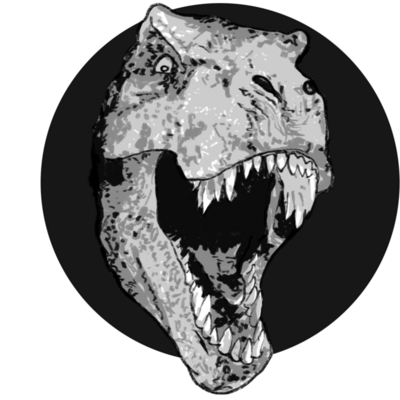 Two ways to read the story
Quick Read
Deep Read

( 8 Min. )
Twenty-five years ago, tens of millions of people flocked to movie theaters to see the latest hit film: "Jurassic Park." The movie, which premièred on June 11, 1993, captured the imagination of children and adults alike, and left a legacy in the scientific field that inspired it. Dinosaur paleontology had just undergone a scientific revolution. The film revealed scientists' revised view of dinosaurs as active, intelligent animals to the public. Moviegoers were fascinated and wanted to learn more about the real thing. That energized public interest in dinosaur paleontology continues to influence the field today. For some, the film had a very personal impact. "People don't believe me when I say it, [but] I became a paleontologist because of 'Jurassic Park,' " says Thomas Adams, curator of paleontology and geology at the Witte Museum in San Antonio. And he's not alone. The surge of scientists entering the field over the past 25 years has helped usher in a wave of new discoveries. In what has been called a "golden age" of dinosaur research, about 50 new dinosaur species are identified each year.
Why We Wrote This
Entertainment often shapes public perceptions. In this case, a blockbuster science fiction film opened the door to science for a whole new generation of paleontologists.
Like many children, Jordan Mallon had lots of ideas about what he wanted to be when he grew up. He harbored dreams of being a professional hockey player or perhaps an artist, and he was fascinated by dinosaurs.
Then, in the summer of 1993, Jordan's father took him to see "Jurassic Park." After the credits rolled and the lights came up in the movie theater, 11-year-old Jordan could see his future before him. That night, he said to his mother, "Mom, I want to be a paleontologist."
"That was a turning point. That movie really struck a chord with me," recalls Dr. Mallon, now a dinosaur paleontologist at the Canadian Museum of Nature in Ottawa. "I didn't change my focus. Never did I ever waver."
Why We Wrote This
Entertainment often shapes public perceptions. In this case, a blockbuster science fiction film opened the door to science for a whole new generation of paleontologists.
After "Jurassic Park" premièred June 11, 1993, tens of millions of people flocked to movie theaters to see the captivating creatures that once roamed the planet. The film ignited a firestorm of public interest in dinosaurs and, by extension, paleontology. This newfound popularity set off a sequence of events that would ultimately bring a flood of new scientists, kick off a golden age of dinosaur discoveries, and forever change paleontology. 
"Paleontology as a field owes a huge debt of gratitude to 'Jurassic Park.' I think our field would be very, very different today if 'Jurassic Park' had never happened," says Steve Brusatte, a paleontologist at the University of Edinburgh in Scotland. In 2013, the Society of Vertebrate Paleontology presented filmmaker Steven Spielberg with an award to recognize the effect the movie has had on the field. 
Twenty-five years later, the "Jurassic Park" franchise is still captivating audiences. The fifth film in the series, "Jurassic World: Fallen Kingdom," is set to première June 22. 
Revolutionizing dinosaurs
It's hard to imagine now, but dinosaurs were once seen as sluggish, stupid monsters that were coldblooded evolutionary losers not worthy of study because they had no descendants alive today. In fact, for years the beasts were seen as so boring that when a young Jack Horner, a paleontologist who ultimately advised "Jurassic Park" filmmakers, told a professor that he wanted to study dinosaurs, he was laughed at. 
But a "dinosaur renaissance" in the 1960s and '70s gave rise to a new scientific view of dinosaurs as active and intelligent animals that were warmblooded relatives of modern-day birds. It was that new understanding of dinosaurs that set the stage for Michael Crichton's 1990 novel, "Jurassic Park." The film adaptation brought the vision of dinosaurs as dynamic creatures to life in the public eye with groundbreaking computer-generated imagery.
"They really seemed like they were alive, like they were real animals," says Thomas Cullen, a postdoctoral research scientist at The Field Museum in Chicago.
These silver-screen dinosaurs were no longer creatures emerging from the mist of imaginative mysticism or just boring old bones in museums. Instead, they were animals grounded in the reality of natural history that warranted fascination in their own right.
"They weren't monsters and they weren't cartoons," says Victoria Arbour, a postdoctoral fellow at the Royal Ontario Museum and University of Toronto. "[The film] really emphasized dinosaurs as real living creatures that were animals that lived on Earth.... That really inspired me to view them as things that we could learn more about how they lived."
Beyond child's play
These charismatic, prehistoric movie stars energized hordes of moviegoers to learn more about real dinosaurs. Museums saw an influx of visitors to their dinosaur exhibits.
"One of the best things that 'Jurassic Park' did for the field was instill or feed this inherent curiosity that we have about dinosaurs," says Mary Schweitzer, a paleontologist at North Carolina State University in Raleigh. 
And the film stirred intrigue in people of all ages, says Matthew Carrano, curator of Dinosauria at the Smithsonian's National Museum of Natural History in Washington. "Now adults are as interested as kids. That is a whole demographic change."
The paleontological community saw an opportunity in this newfound popularity to connect the public with science. Documentaries, television shows, books, and other scientific materials abounded.
Before the film, "it was a fair bit of work to maintain your interest [in dinosaurs]," Dr. Carrano says. There was only a handful of books and toys out there, and museum exhibits had largely gone without updates for half a century. 
"I would go to the library, and I would read the same books over and over and over," recalls Carrano, who was in graduate school when "Jurassic Park" came out. But the film's popularity changed this in a way that persists today. "I can certainly see how different things are. Now, there's perhaps 50 new books a year, conservatively."
All this material in turn generated more excitement, and that fed back into the scientific community. Scientific studies about dinosaurs received more press, paleontologists published more papers, universities began offering courses focused entirely on dinosaurs, and many museums hired dinosaur specialists for the first time. 
For some dinosaur fans, paleontology's new position in the spotlight played a key role in turning a childlike fascination into a more serious interest.
Andrew Farke discovered the allure of dinosaurs as a 4-year-old and was known in his small South Dakota hometown as "the dinosaur kid." So when "Jurassic Park" came out when he was 12, the paleontological discussions that followed crystallized his interest.
"It was about that time that I transitioned from being a casual dinosaur fan – I read lots of books – to really thinking that I wanted to be a paleontologist," recalls Dr. Farke, now curator of paleontology at the Raymond M. Alf Museum of Paleontology in Claremont, Calif.
The young Farke began to write to paleontologists with his own ideas about how dinosaurs may have looked, moved, and eaten. "I didn't know it at the time, but that was the start of my professional colleagues and friends," he says.
A golden age for dinosaur science
"Jurassic Park" made not only dinosaurs cool, but also the scientists who have devoted their lives to studying them. The film offered a fresh view of scientists whom children like Farke might look to as role models.
"In a lot of movies, scientists are either evil, or they're these emotionless, really sterile people," says Sarah Werning, an assistant professor of anatomy at Des Moines University in Iowa. But in "Jurassic Park," the scientists were people whom the audience could identify with. Their awe was something the audience shared. 
The film includes the strong female characters of scientist Ellie Sattler and Lex, the computer-whiz granddaughter of the theme park's owner (portrayed by Laura Dern and Ariana Richards, respectively).
"Having both a male and a female paleontologist in the movie was really important," says Dr. Arbour, the postdoctoral fellow. And it wasn't just Dr. Sattler's presence in the film that made a difference, she says: "She's presented as very normal. It's not weird that she's a woman and doing science. They didn't make a big deal about it. She was just there, and she was smart, and people respected her."
The surge of scientists entering the field who were touched by "Jurassic Park" helped usher in a wave of new discoveries. From 1984 to 1994, about 15 new dinosaur species were named each year. That number has risen to about 50 with no sign of slowing down. Some have dubbed this a golden age of discovery.
" 'Jurassic Park' came out of a scientific revolution in dinosaur studies, and then it feeds back into one," Carrano says.
With new specimens flooding in over the past quarter century, dinosaurs have proved to be an incredibly diverse group that continually surprises. While some are behemoth carnivores, others are herbivores. Dinosaurs come in all shapes and sizes, too. Some have armorlike scales and clubs for tails, while others have horns or frills or feathers. The relationship between birds and dinosaurs has been better documented as well. Current scientific consensus is that birds are a group of theropod dinosaurs (so not all dinosaurs died out in the end-Cretaceous mass extinction).
The popular press and the public have eaten up these discoveries. 
A gateway to science
Michelle Stocker grew up with the excitement around "Jurassic Park," but it wasn't until after she became a professional paleontologist that she really felt the influence of the franchise.
"It's the way that much of the public sees paleontology and dinosaurs," she says. And scientists make use of that. Museum curators can anticipate visitors' questions and design displays to answer them. Paleontologists can also hold outreach events linked to the latest movie in the franchise. 
"It's the point of entry for talking about the science that we do with so many people," says Dr. Stocker, a paleontologist at Virginia Polytechnic Institute and State University in Blacksburg.
Still, some paleontologists see the dinosaur frenzy stirred up by the "Jurassic Park" movies as a "double-edged sword," says Ali Nabavizadeh, an assistant professor of anatomy at Cooper Medical School of Rowan University in Camden, N.J., because the dinosaurs aren't all depicted accurately in the films. "It hypes people up about dinosaurs, but then the kids start believing certain things about how a dinosaur looks or how dinosaurs lived that are not necessarily true."
The original film largely depicted the animals based on scientific models that were current in the early 1990s. But the filmmakers did take some creative liberties. For example, the movie-star raptors were actually large versions of Deinonychus, not Velociraptor. The real Velociraptor was closer to the size of a turkey.
Some of the original "Jurassic Park" dinosaurs are now outdated, too, thanks to new scientific discoveries. With the view back then of dinosaurs as particularly agile and energetic, it wasn't a stretch to imagine a speedy Tyrannosaurus rex that could run down a Jeep with three tasty humans in it. But subsequent research found that the body mechanics of T. rex was such that a quick-footed human could probably outrun the dinosaur. 
The latest criticism comes from scientists irked that dinosaurs now known to have had feathers (like Velociraptor) haven't gotten an updated look in the most recent films. 
But paleontologists can also leverage those inaccuracies to explain to the interested public how they know what they know – or don't – about how a dinosaur looked and acted from examining fossils.
In that sense, dinosaurs can be a gateway to science more generally. "If you use dinosaurs correctly, you feed the hunger for how we do science," says Dr. Schweitzer at North Carolina State.
That's just what happened for Rowan University's Dr. Nabavizadeh as a child. After seeing "Jurassic Park" as a 6-year-old, "the excitement I got in seeing the dinosaurs alive and in the flesh made me start to wonder, was this really what they looked like?" he says. "How can we tell anatomically? Were there special features that we don't know about just from the bones?"
Something similar happened for Thomas Adams, although he was no longer a child in 1993. Dr. Adams was 25 and managing record stores when the film came out. All the hubbub prompted him to change careers.
"People don't believe me when I say it, [but] I became a paleontologist because of 'Jurassic Park,' " says Adams, who is now curator of paleontology and geology at the Witte Museum in San Antonio. 
Adams had disliked school in his youth, but "Jurassic Park" sparked a kind of academic curiosity he had never experienced before.
"I found that if you have this passion for something, everything else you learn is so important and so relevant to what you're doing that it makes it fun to learn," Adams says. "I rediscovered learning."