10 best books of July: the Monitor's picks
From the shores of Walden Pond to the steppes of Siberia, and from Jane Austen's parlor to the fields of an Amish farmer, here are the 10 July titles that most appealed to the Monitor's book critics.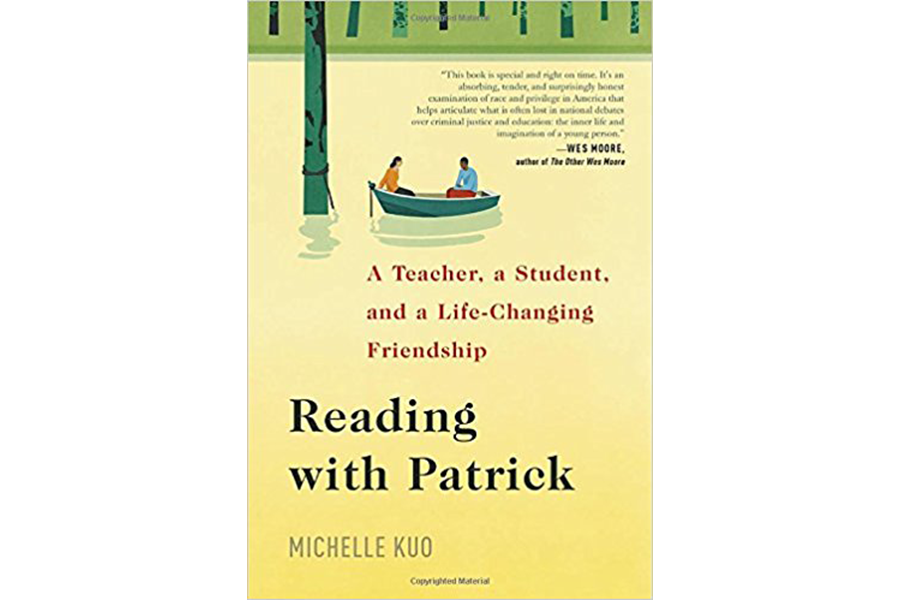 1.  "Reading with Patrick," by Michelle Kuo
As a Teach For America volunteer, Michelle Kuo moved to Arkansas to teach English to middle school students in one of the poorest counties in America. This memoir tells the story of her experience, and how she bonded with Patrick, a sensitive and gifted teenager. Later, when Patrick is charged with murder, Kuo leaves Harvard Law School to come to his aid. You can read the Monitor's full review of "Reading with Patrick" here.
2.  "Jane Austen at Home," by Lucy Worsley
Historian Lucy Worsley dives deep into the world of Jane Austen (both historical records and Austen's own writing) to deliver a charming meditation on what home meant to the great novelist, who lived in many different houses but owned none. The book is well researched, insightful, and pretty much guaranteed to delight Austen's many fans. You can read the Monitor's full review of "Jane Austen at Home" here.
3. "Hannibal," by Patrick N. Hunt
Stanford archaeology professor and television personality Patrick Hunt manages to make his biography of Hannibal, the great Carthaginian general and eternal enemy of Rome, both lively and learned. Little is known of Hannibal's personal life, but Hunt's focus on the brilliance of Hannibal's military strategy and the volatile politics of his time make this book a page turner. You can read the Monitor's full review of "Hannibal" here.
4.  "When the English Fall," by David Williams
When climate change causes a particularly violent storm, planes fall from the sky, appliances stop working, and computers offer no help whatsoever. But for an Amish farmer named Jacob, life goes on pretty much the same as before – except that now his non-Amish (or "English") neighbors are all panicking. Jacob is an unlikely hero, but then, this is an unusually good post-apocalyptic novel. You can read the Monitor's full review of "When the English Fall" here.
5.  "Thoreau," by Laura Dassow Walls
This new biography of the great American writer and naturalist stands out from a crowded pack. Laura Dassow Walls offers a wonderfully researched portrait of Henry David Thoreau that humanizes the man and presents his daily life and thoughts in a compelling and sympathetic narrative. You can read the Monitor's full review of "Thoreau" here.
6.  "Ants Among Elephants," by Sujatha Gidla
This memoir by an Indian author about her mother (an "untouchable" who struggled to raise children in conditions of severe poverty) and her uncle (an activist who dedicated his life to class struggle) includes many thrilling and heartbreaking moments. These stories offer insight into the heart of modern India as well as the nature of prejudice. You can read the Monitor's full review of "Ants Among Elephants" here.
7.  "The Netanyahu Years," by Ben Caspit
Ben Caspit – a veteran journalist and columnist who has been writing about Israeli Prime Minister Benjamin Netanyahu for years – has written a passionate, impressionistic biography of the controversial politician. Netanyahu is a divisive figure and makes a riveting subject for Caspit's book. You can read the Monitor's full review of "The Netanyahu Years" here. You can read the Monitor's full review of "The Netanyahu Years" here.
8.  "Woolly," by Ben Mezrich
This offbeat but highly compelling nonfiction narrative by bestselling author Ben Mezrich ("The Accidental Billionaires" and "The 37th Parallel") follows Harvard University researcher George Church as he and a group of graduate students work to genetically engineer synthetically sequenced woolly mammoth genes – a project they come to see as vital to the health of the planet. You can read the Monitor's full review of "Woolly" here.
9.  "The Hidden Machinery," by Margot Livesey
In a series of lively, instructive essays, Scottish author Margot Livesey pulls the veil back on the "hidden machinery" that animates great literature. She considers the techniques of contemporaries such as Toni Morrison, Tim O'Brien, and William Trevor, as well as focusing on classic works by Shakespeare, Jane Austen, Virginia Woolf, and T.S. Eliot, among others. You can read the Monitor's full review of "The Hidden Machinery" here.
10. "The Darkening Web," by Alexander Klimburg
Cybersecurity strategist Alexander Klimburg's quietly horrifying new book opens with a sobering declaration about the kind and extent of damage that cyberwarfare could inflict. Although much of the book reads as an urgent warning to democratic societies, Klimburg concludes on a note of optimism, predicting that humanity will find solutions.