How well do you know the Declaration of Independence? Take our quiz.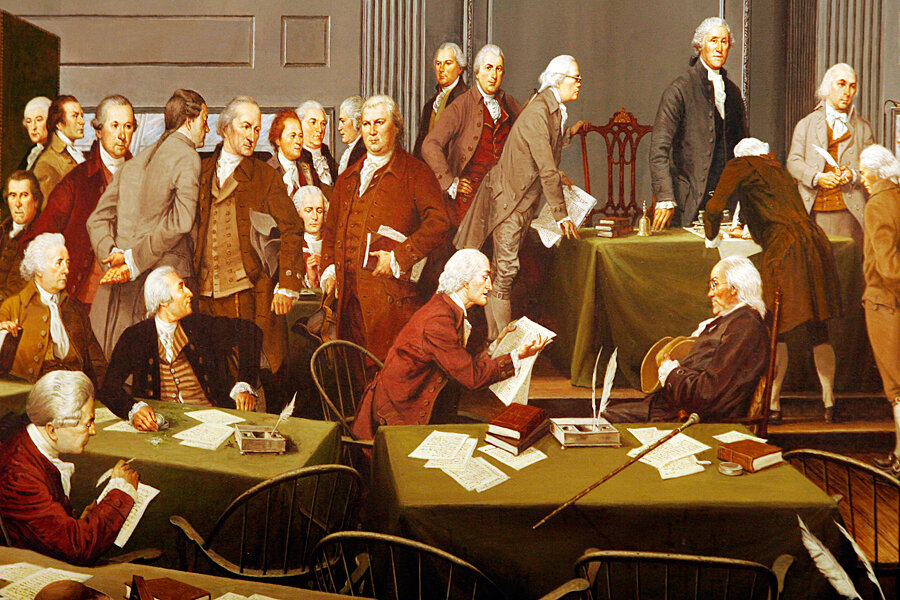 Every Fourth of July, Americans celebrate the independence of the United States with fireworks, parades, and picnics. But how much do people know about the 1776 events that are being cheered? Here's a quiz to test your knowledge of the Declaration of Independence.
1. A group of men named the Committee of Five submitted the Declaration of Independence to the Continental Congress. Who of these men was not on the committee?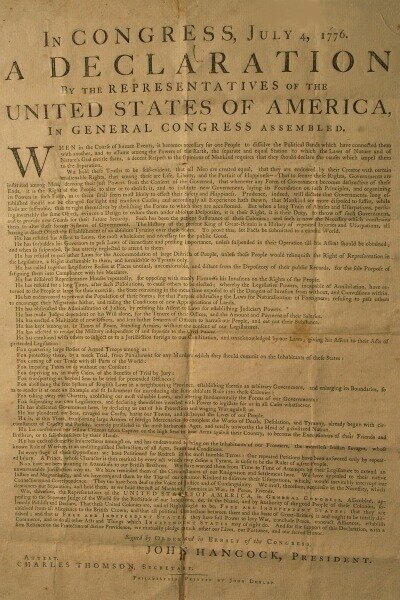 | | |
| --- | --- |
| John Adams | |
| John Hancock | |
| Robert Livingston | |
| Roger Sherman | |
---
You've read of free articles.
Subscribe to continue.
Unlimited digital access $11/month.
Get unlimited Monitor journalism.
Learn more