LeBron James team decision: Must-see TV or too much hype?
LeBron James will announce his decision about which team he'll play for tonight.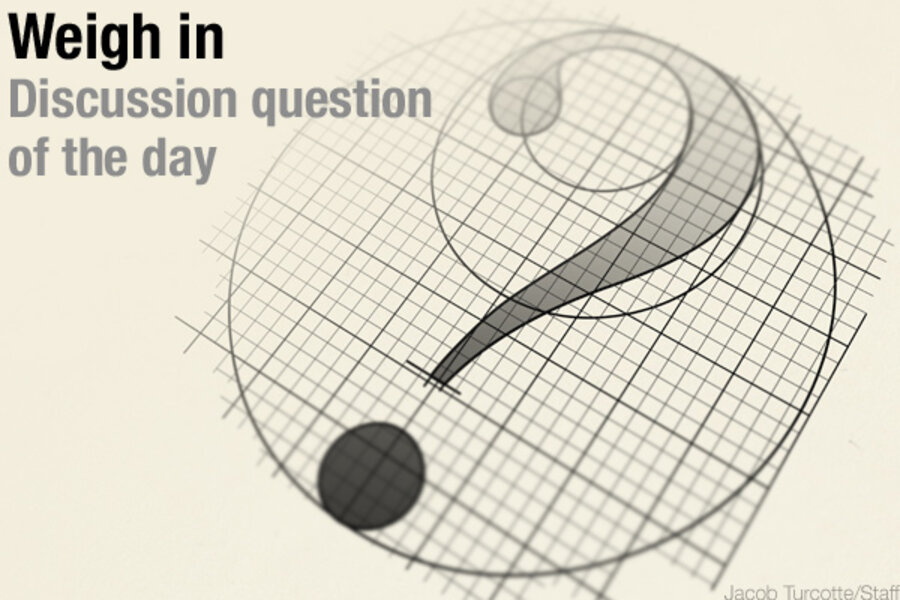 For the past month, basketball fans have wondered which team LeBron James will choose to play for next.
The NBA's reigning MVP will end the suspense tonight. On live TV. ESPN is dedicating an hour of prime-time to Mr. James's announcement. The program is called, simply, "The Decision."
James's managers are quick to point out that his motivation for the special broadcast is charitable.
"Due to the unprecedented attention and interest surrounding LeBron's decision, we have decided to make this announcement on national television," James's business manager, Maverick Carter, wrote on lebronjames.com. "By doing so we have generated funds that will be given to the Boys and Girls Clubs of America. LeBron has a longstanding commitment to giving back to the community, and has worked with the Boys and Girls Clubs in cities across the country."
It's a good bet that more people will watch James's announcement than a presidential press conference. Will you watch? Do you think the special broadcast is justified? Or is this just another example of over-hyped athletes and distorted national priorities?
Share your ideas using the form below.