The Inspector Barlach Mysteries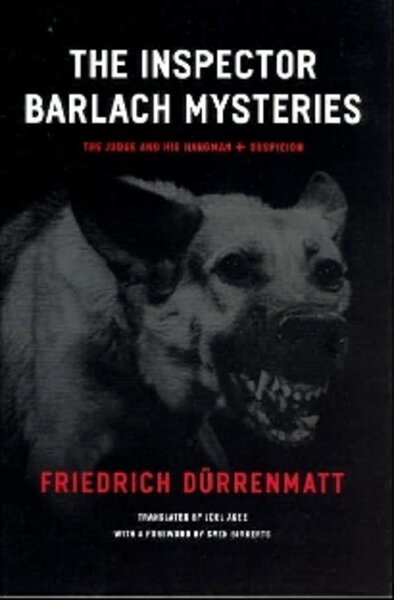 Marilyn Crowley, Harrison, Me.
I have just finished The Inspector Barlach Mysteries by Friedrich Dürrenmatt. These two novellas ("The Judge and his Hangman" and "Suspicion") were part of a series of discussions called "Mystery! Detective Fiction in the 20th Century – a notion of evil" held in three Maine libraries. Dürrenmatt was a prolific Swiss writer who wove deep questions of justice, morality, and ethics into the stories. As a longtime mystery fan, I found them quite different, raising substantial questions of identity, the nature of matter, and good.