Uh oh, Sunday is Father's Day! What to do? Take our quiz.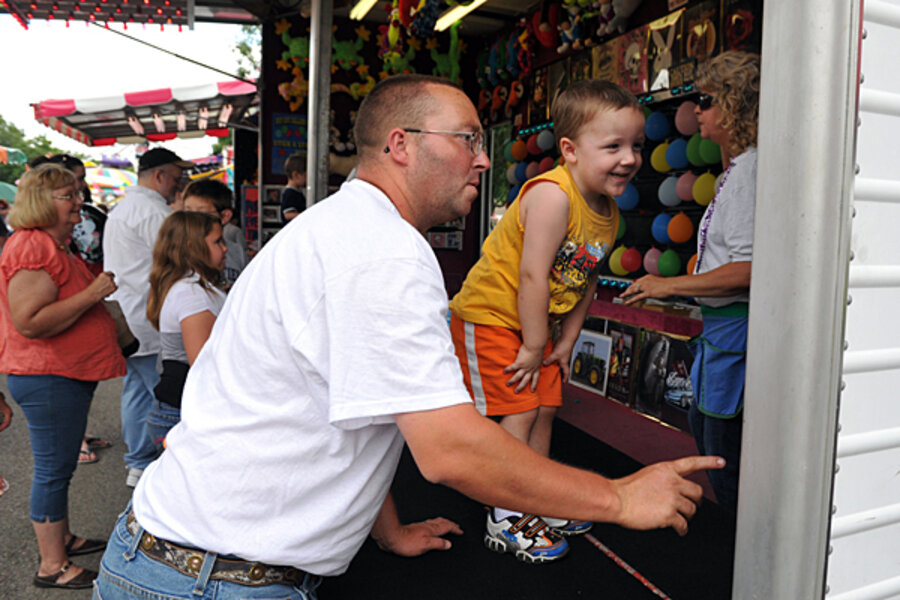 Sunday is Father's Day and we all know what that means. Or do we?
Maybe a virtual trip to the NASCAR Father's Day Gift Center (No, we're not making this up. It exists on the Internet.) for racing socks or barbecue tools? Or, for the DIY crowd, perhaps an original piece of art based on Dad's smiling face?
But if you really want to know what's in your dear Papa's heart and soul, cozy up to our Father's Day Quiz and get the real skinny on Father's Day: what dads really want, why the day even exists, and why that LeBron James bobblehead doll may be talking to you, but not to your dad.
1. What is the Number one Father's Day gift for 2012?
| | |
| --- | --- |
| a. The new Mac Book Pro. | |
| b. Flying lessons. | |
| c. A 10-foot Everglades National Park python. | |
| d. More quality time with the family. | |
---
You've read of free articles.
Subscribe to continue.
Unlimited digital access $11/month.
Get unlimited Monitor journalism.
Learn more