SEAL Team Six: 10 questions on the operation that killed Osama bin Laden
For a decade, it was an ongoing effort – one that a senior Obama administration official called on Monday morning "America's most vexing intelligence problem: where to find bin Laden."
Here are 10 questions and answers about how the operatives commonly known as 'SEAL Team Six' killed Osama bin Laden.
1. When did President Obama authorize the strike?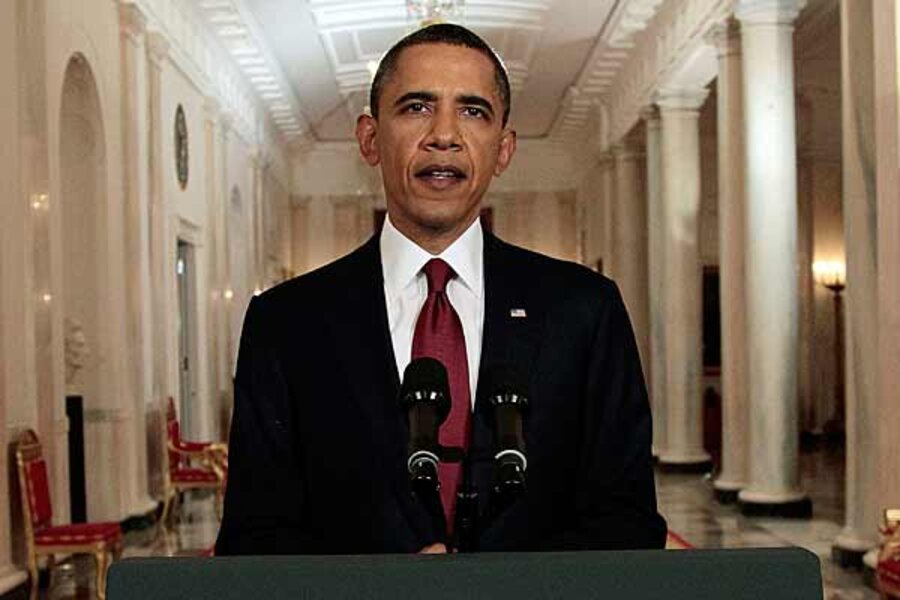 Pablo Martinez Monsivais/AP
By

Anna Mulrine

Staff writer
On the morning of Friday, April 29, Mr. Obama greenlighted the operation, which US operatives had been planning for months.
1 of 10
You've read of free articles.
Subscribe to continue.
Unlimited digital access $11/month.
Get unlimited Monitor journalism.
Learn more