Top Picks: 'On Chesil Beach,' 'The Age of Napoleon' podcast
'Jurassic Park' returns to theaters, the hosts of the podcast 'Dis-Order' are reviewing every Disney animated film, and more top picks.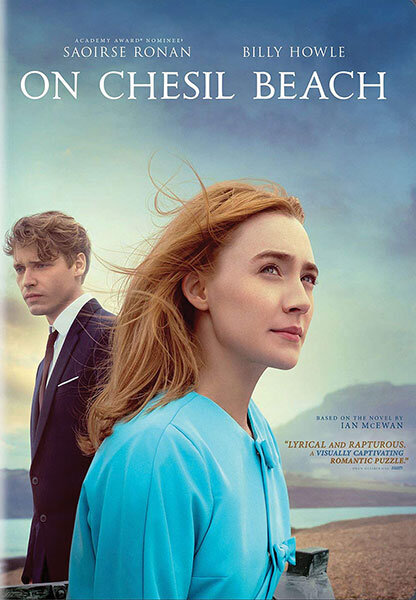 'Beach' tragedy
A movie based on Ian McEwan's novel On Chesil Beach is now available on DVD and Blu-ray. In 1962, violinist Florence Ponting (Saoirse Ronan) and student Edward Mayhew (Billy Howle) meet, fall in love, and marry. However, obstacles stand in the way of their happiness. Monitor film critic Peter Rainer writes that Ronan and Howle are "tremblingly good" in a key confrontation.
Instagram stories
The next time you're on Instagram, try reading a classic novel. The New York Public Library is creating Insta Novels, in which full novels are posted as Instagram Stories on the library's account. Right now, all of Lewis Carroll's "Alice in Wonderland" is available, and other works that will be added include Charlotte Perkins Gilman's short story "The Yellow Wallpaper." You can find these at www.instagram.com/nypl.
Story of Napoleon
Napoleon Bonaparte and his military ambitions changed the world forever. A podcast, The Age of Napoleon, is delving into his campaigns and what it was like to live in Europe as he influenced the continent. You can find the podcast on Recorded History at http://bit.ly/ageofnapoleon.
Dinosaurs return
Twenty-five years ago, acclaimed director Steven Spielberg took over the box office with the movie Jurassic Park, which told the story of a hubristic theme park creator who worked to bring back dinosaurs without considering the ramifications. The film – which spawned a series that continues today – and its dinosaurs are returning to theaters through Fathom Events on Sept. 16, 18, and 19. You can see if the movie will be at a theater near you at www.fathomevents.com.
Disney tales
The creators of the podcast Dis-Order are reviewing every Disney animated film (yes, including such likely forgotten films as "Melody Time"). They're discussing plot and character and how the films rank as artistic achievements. The hosts also touch upon the cultural impact of the studio, which has made some of the most famous animated movies. Find the podcast at http://bit.ly/dis-orderpodcast.