Top Picks: Frankie Cosmos's 'Next Thing,' NBC's 'Timeless,' and more
The movie 'The Innocents' has an arresting story line, the app Totago can get you to a trailhead for a hike without needing a car, and more top picks.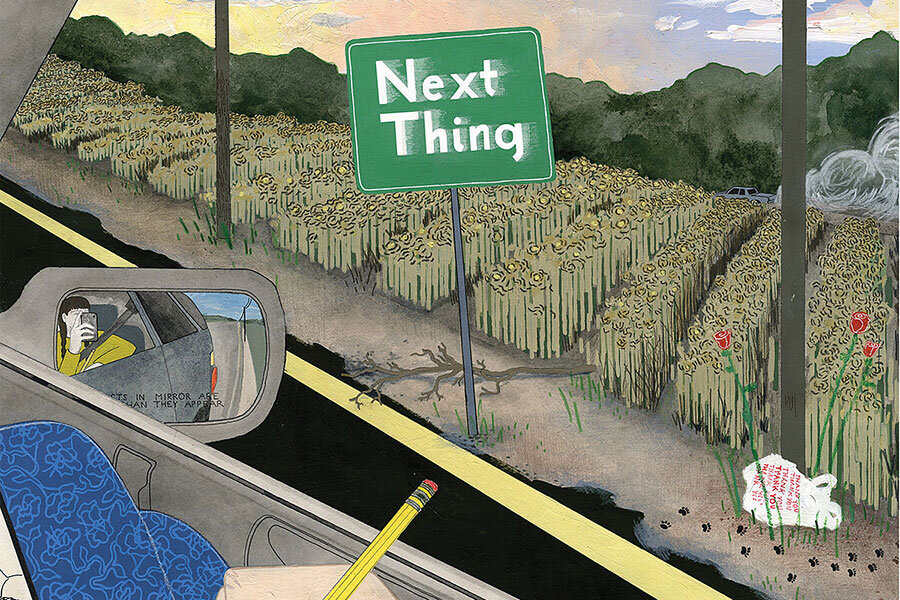 Guileless pop
Frankie Cosmos is the stage name of Greta Kline, daughter of actors Kevin Kline and Phoebe Cates. Next Thing is a long, intimate, freewheeling conversation with a charming and compelling young woman. Her music is low-key, gently rocking and do-it-yourself to the extreme. But Kline's acute powers of observation make it all work. Before you know it, you're entranced by the wordplay and the guileless sound of her voice and you lose track of time – but you really don't mind at all.
Arresting story
In the movie The Innocents, French nurse Mathilde (Lou de Laâge) is working in Poland after World War II and must help nuns who were raped by Soviet soldiers and are now pregnant. Monitor film critic Peter Rainer calls the story line of the film, which is based on a true story, "arresting" and says actress Agata Kulesza as the Mother Superior is "a gravely powerful presence." The film is now available on DVD and Blu-ray.
Currency help
Those planning a trip to a foreign country will want to check out the Currency app. It uses accurate exchange rate information for more than 150 kinds of money. The app is free for iOS. 
Fun time
NBC's new show Timeless centers on a trio of characters who are recruited to save the world by traveling through time. Even if you don't know a TARDIS from a DeLorean, the show's historical plots are interesting and the tone is fun. "Timeless" airs on Mondays at 10 p.m., and you can catch up on previous episodes on NBC.com. Viewers should be aware of language.
Car-free hikes
Looking to take a hike but you don't have a car to get yourself to the trailhead? Those behind the app Totago are looking out for you. The app plans an outdoor trip that uses only public transportation or other car-free options to get there, then provides a map of a hike. Cities are still being added, but if you're in areas such as Vancouver, British Columbia, and Puget Sound, Wash., you're in luck; cities such as Tucson, Ariz., and Detroit are currently in beta. It's free for iOS and Android.