Top Picks: Holiday music edition
Looking for something to play during your holiday party? We've found some great selections for you.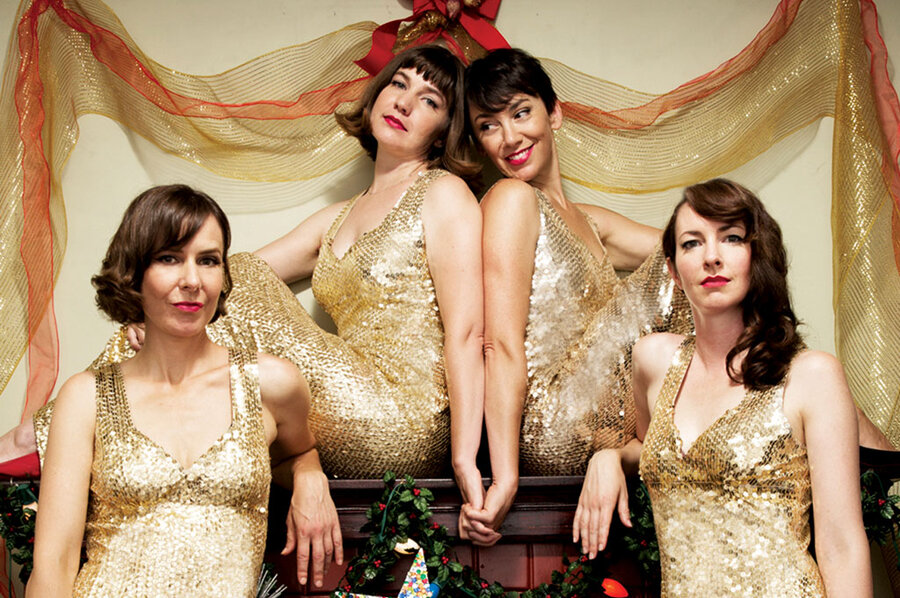 Sugar and spice
The Living Sisters' Harmony Is Real: Songs for a Happy Holiday is a project by four Los Angeles singer/songwriters: Alex Lilly, Inara George, Becky Stark, and Eleni Mandell. They blend their lovely voices and songwriting chops in this good-natured collection of original songs with titles such as "Christmas in California," "Neon Chinese Christmas Eve," and "Skip the Sugar (Good Girl)" as well as a few reimagined classics.  
Downtown holiday
Renée Fleming's first holiday album, Christmas in New York, evokes the opulence of the most wonderful time of the year with her jazz takes on seasonal favorites. Fleming delivers her signature emotion in tracks such as "In the Bleak Midwinter" and "Still, Still, Still," but it's the jazz greats she invites around the tree – Chris Botti, Kurt Elling, Wynton Marsalis, Brad Mehldau, Kelli O'Hara, Gregory Porter, and Rufus Wainwright – who add the sparkle and glow.
Foot-stomping carols
The Blind Boys of Alabama bring their appealing gumbo of gospel, soul, and blues to the Christmas party on Talkin' Christmas! Guest artist Taj Mahal strums and sings with the Boys as they take a dozen Christmas carols to church, transforming familiar chestnuts such as "Do You Hear What I Hear?" and "Silent Night" into exuberant doo-wop gospel workouts.
Beautiful blue Christmas
Some folks feel more reflective than upbeat during the holidays. The Ohio-based husband-and-wife duo of Over the Rhine mine that theme in Blood Oranges in the Snow. Eight original songs and the maudlin Merle Haggard classic "If We Make it Through December" make this album the polar opposite of celebratory, but there is spellbinding beauty in these tracks. "Let It Fall" conjures up the majesty of "Bridge Over Troubled Water," gently counseling, "Whatever we've lost/ I think we're gonna let it go/ Let it fall, like snow." 
Not your mom's Christmas music
Ever wonder what Christmas music is out there beyond the well-known hits – maybe something a little less ... jolly? In the documentary Jingle Bell Rocks!, director Mitchell Kezin explores the community of collectors looking for obscure Christmas tracks. Filmmaker John Waters, Flaming Lips frontman Wayne Coyne, and others muse on the season's harder edge. It's available on DVD, On Demand, and in select theaters.