The most popular books in every state – they're not what you think
What's America reading? Politics, advice, and anything with a movie tie-in.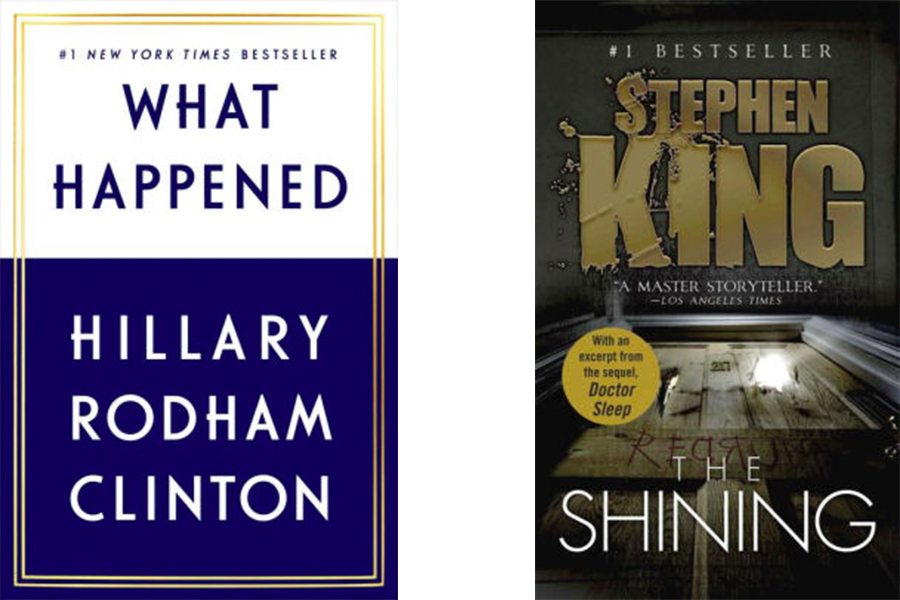 If we could take a snapshot of what Americans in all 50 states are reading now, what might it show? That a slap-you-in-the-face self-help book with a four-letter word in the title is the most popular book across all 50 states. That Hillary Clinton and Stephen King are – at least for the moment – equally popular. And that, unlike almost every other genre, literary fiction is not high on most readers' lists.
That's according to user data reading subscription service Scribd shared with news site Vox. Similar to Netflix for books, Scribd charges a fixed subscription fee for access to a library of electronic titles. As such, the data set is limited: It doesn't measure the most popular books of all time across the entire population, but the most popular books from October 1 through October 18 of this year, based on what Scribd members are reading.
The results are, in some ways, unexpected.  
While it's not surprising that Hillary Clinton's new campaign memoir, "What Happened," is popular in blue states like New York, Massachusetts, and Maine, it seems a bit odd to see her tied for second place with Stephen King. A recent film adaptation of "It" has readers in Missouri, Pennsylvania, and Virginia reading his horror story about a shape shifting, clown-personifying demon.
Movie deals increase book readership, as King's recent popularity demonstrated, and that's true for third place too – Ernest Cline's "Ready Player One," the most popular book in Arkansas, Arizona, and Michigan, is also a forthcoming Steven Spielberg-adapted movie.
A few wild cards popped up, too. Rhode Islanders are reading Kurt Vonnegut Jr.'s "Armageddon in Retrospect," Mississippians are reading the original career bible, Dale Carnegie's "How to Win Friends and Influence People," and New Mexicans (or their kids?) are reading the adolescent favorite, R.L. Stine's "Goosebumps."
Beyond specific titles, the Scribd data also suggested that genre fiction is still big, with mysteries and thrillers winning in 12 states, science fiction and fantasy in five, and romance (which Scribd limits) in three, according to Vox.
Conspicuously absent is literary fiction, which won in only one state, Oregon, with Gabriel Tallent's "My Absolute Darling."