Philip Pullman releases 'The Book of Dust: La Belle Sauvage,' to rave reviews
Critics note that the new book is dark, but most agree that it's 'a stunning achievement.'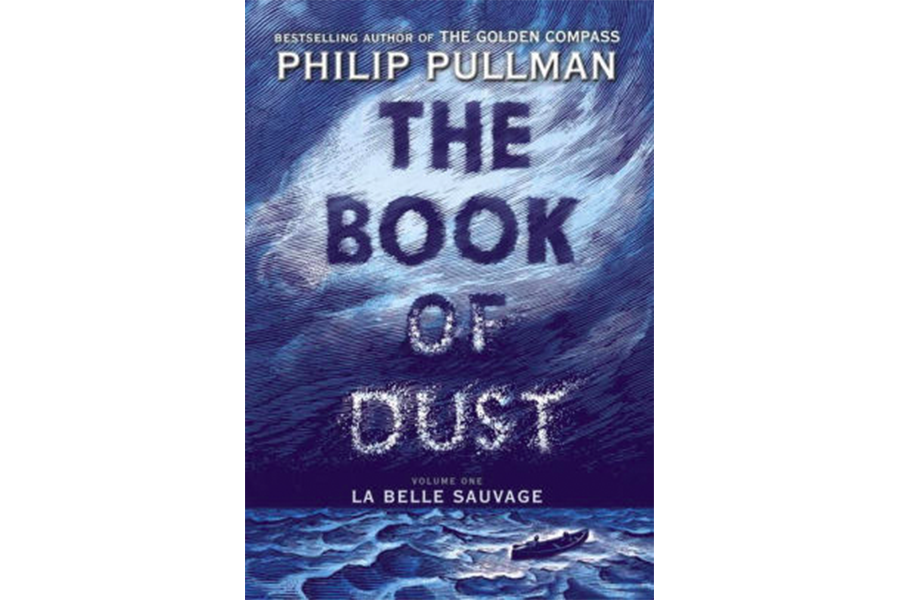 More than 20 years after the publication of the incredibly successful "The Golden Compass," Philip Pullman has traveled back to that parallel world with the release of one of the most anticipated books of the season, "The Book of Dust: La Belle Sauvage."
Early reviews suggest Mr. Pullman has hit it out of the park once again.
"Too few things in our world are worth a seventeen year wait," writes The Washington Post. "'The Book of Dust' is one of them."
"[T]he book is full of wonder," writes The New York Times. Although the Times concedes that Pullman's storytelling occasionally lags with "flat dialogue," it nonetheless calls it "a stunning achievement."
"Using the trappings of fantasy – multiple worlds, extraordinary creatures, extravagant adventures, quantum physics – it explores profound questions of good and evil, the nature of consciousness, the tension between religion and science, and what lies after death."
And Slate's reviewer predicted readers would love the book "with the same helpless vehemence that stole them over when 'The Golden Compass' came out in the mid-90s, or even when they first met their partners or held their newborn children."
"Part of this heightened experience relates to the electric emotional content that Pullman so deftly handles; part of it is his sure command of centuries of resonant English poetry and philosophy."
As if the release of "La Belle Sauvage" wasn't enough for Pullman obsessives, more good news awaits fans of "His Dark Materials," trilogy. The next book in this new trilogy is already finished.
"La Belle Sauvage" is set 10 years before "The Golden Compass." Set in Oxford, England, the story examines the environment in which Lyra Belacqua, the spirited girl around whom the previous trilogy centered, comes of age in an apocalyptic world in which libraries and public dissent no longer exist. Two children, Malcolm Polstead and a bitter teenager named Alice, battle to protect Lyra in this turbulent world currently enduring a Biblical-like flood, in which the rain "fell not in drops but in sheets, and the ground was running with it, so that you couldn't see anything solid: just flowing fields of bitter cold water…."
It's a crude, dangerous world in which the enemy is a fascist, authoritarian religious organization and its charismatic rapist-leader, and one Pullman, whose audience includes many youth, does not shy from.
Some have pointed out the frequency of swearing in the new books, an observation Pullman has scoffed at. Asked by the UK's Daily Mail about how many swearwords were in the book, Pullman replied "perhaps we ought to have a little insert in the front saying 'swearwords on page 456, watch out, swear word approaching next page, turn it over very quickly.'"
In one scene, a daemon, or doppelganger, loses a leg in a fight, and later, another.
"This hellhound of twisted gothic fantasy is truly ghastly, and fulfils a point of honor for Pullman," writes the UK's Guardian in its review. "No reader, child or other, need be spared. In imaginative fiction, sentiment, softness and sweetness are simply condescending."
For good reason, it seems. Pullman has told the press that "La Belle Sauvage" is a darker book than its predecessors, and has said it should be called "His Darker Materials."
"I've got older and perhaps more cynical, closer to despair," he told the Guardian. "It is a darker book, I don't deny that, but that's the story that came to me and wanted to be told."