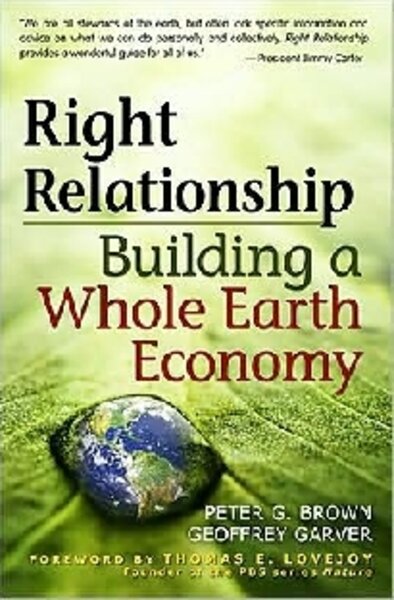 Emily Conlon, Gwynedd, Pa.
I'm deeply interested in Right Relationship: Building a Whole Earth Ecology, by Peter G. Brown and Geoffrey Garver. Writing from an ethical Quaker viewpoint,
these two environmentalists, one a professor and one a consultant, map out the framework for a just and sustainable society. This is a book for our time – if indeed current events will allow us the time to make the needed reforms. Read "Right Relationship"!