Reader recommendation: Measure of a Man
Monitor readers share their favorite book picks.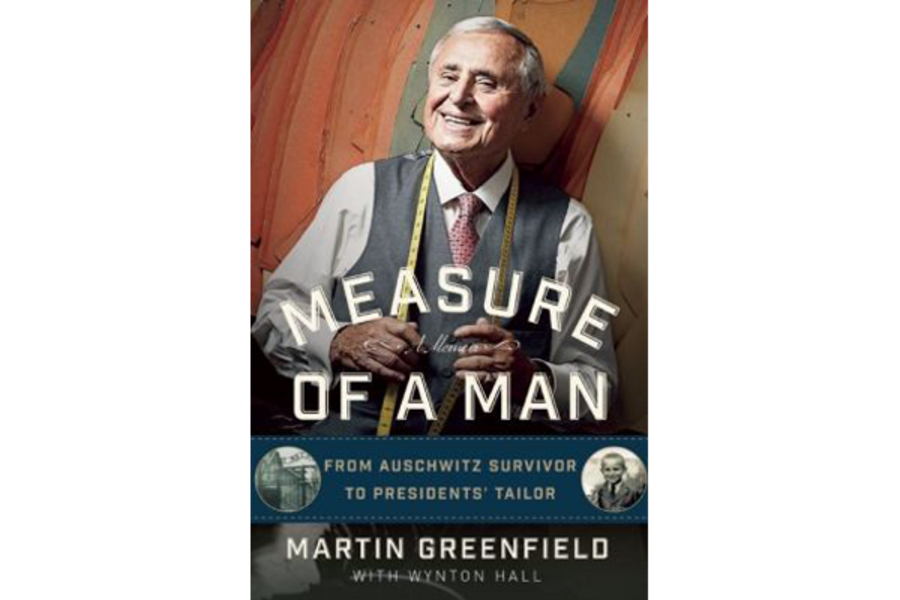 Jim Patterson, San Francisco
Measure of a Man is Martin Greenfield's memoir of being liberated as a teenager from the dreaded Nazi concentration camps of Auschwitz and Buchenwald, the only member of his family to survive. In America, he worked his way from poverty to become a world famous Brooklyn tailor for celebrities, like Paul Newman and Sammy Davis, Jr., and Presidents Eisenhower, Ford, Clinton, and Obama. At President Reagan's 1985 groundbreaking for the US Holocaust Memorial Museum, Greenfield had a "Buchenwald reunion" with an old rabbi and "all we could do was hold onto each other." Greenfield is an amazing and wonderful man whose inspiring story and winning personality is a perfect tonic for our times.