Reader recommendation: South to Selma
Monitor readers share their favorite book picks.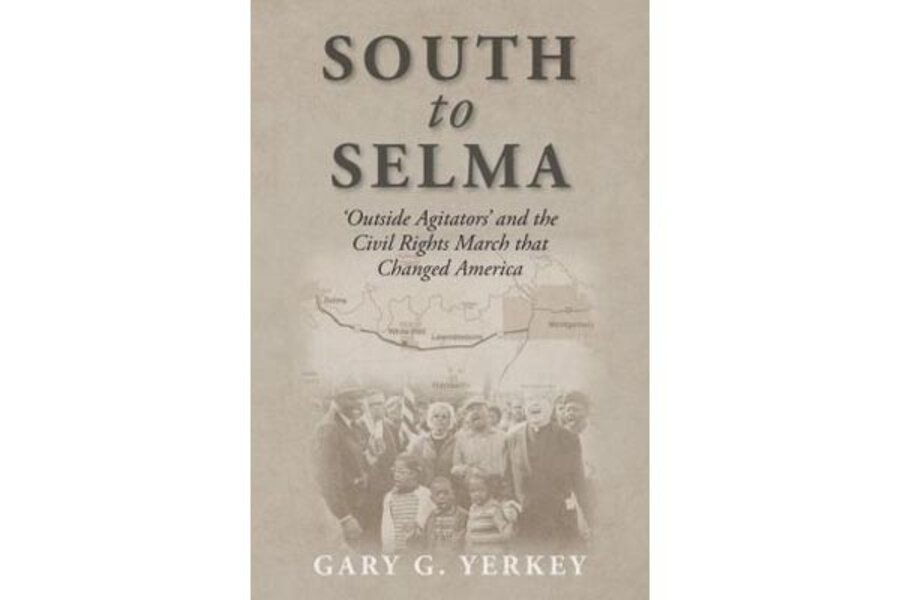 Karin Henriksson, Washington, D.C.
In South to Selma, published this fall, journalist and author Gary G. Yerkey tells us what it was like for him – a white college student from the North – to heed the call from Martin Luther King Jr. to head South in the spring of 1965 and, despite the risks, to join the five-day march from Selma to Montgomery, Ala. It is through Yerkey's eyes that we see how and why the march succeeded in pressing Congress to pass the landmark Voting Rights Act of 1965, and why thousands of college students and other "outside agitators" from the North decided to "interfere" in the life of the South. It is a fascinating journey.