10 best books of June, according to the Monitor's book critics
June books are summer books, but that doesn't mean they're not intelligent.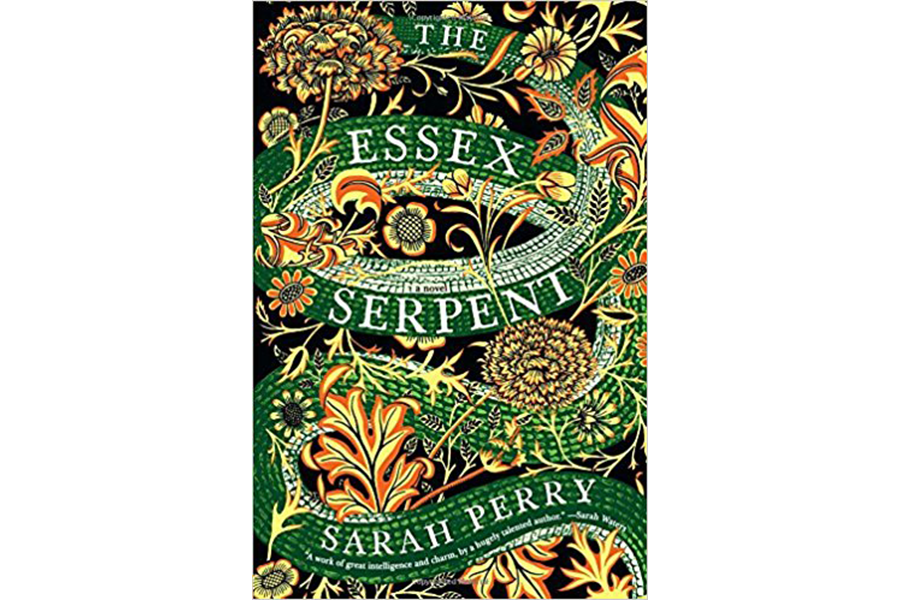 Here are 10 new titles that the Monitor's book critics found to be good blends of entertainment and smarts.
1.  "The Essex Serpent," by Sarah Perry
Novelist Sarah Perry has already won raves in her native Britain for this engaging historical novel, set in late 19th-century England. Protagonist Cora, a wealthy young widow, leaves London for the coast and confronts the mystery of the Essex Serpent, a mythical 300-year-old beast now charged with the death of a young man. Cora begins to investigate and must ultimately decide whether science or faith is the driving force behind the creature's reappearance.
2.  "Sea Power," by Adm. James Stavridis
James Stavridis, a retired US Navy officer and the first Navy officer to serve as Supreme Allied Commander for Global Operations at NATO, combines a lucid consideration of the geopolitics of the oceans with the compelling story of his own career. The result is a highly readable survey of naval power and its significance in the past, present, and future.
3.  "Benjamin Franklin," by Thomas S. Kidd
This new biography of Benjamin Franklin, subtitled "The Religious Life of a Founding Father," focuses on questions about his religious beliefs. Although Franklin is most often portrayed as a deist, evangelical historian Thomas S. Kidd takes a deep dive into Franklin's own writings and emerges with a much more nuanced and interesting take on Franklin's relationship to faith, which, he argues, evolved considerably over time. Kidd's biography makes a highly readable contribution to our understanding of Franklin and his worldview.
4.  "Adua," by Igiaba Scego
(translated by Jamie Richards)
When Adua – the protagonist of this moving novel by Italian journalist Igiaba Scego – emigrated from Somalia to Rome more than 40 years earlier, she was seeking freedom from both her authoritarian father (once an interpreter for the Mussolini regime) and an oppressive government. But now that her father has died and left her his estate, she must decide: Will she return to her homeland or remain in her adopted country with her young immigrant husband?
5.  "Golden Hill," by Francis Spufford
This debut historical novel set in colonial New York City mixes a bushel of rich historical detail with a peck of old-fashioned fun. The story centers on Richard Smith, a mysterious arrival from London carrying a large bill of credit. Smith rapidly gets himself into all kinds of trouble, but readers must wait as his true purpose for being in New York is slowly revealed. Politics, commerce, romance, and mystery all play a role in a novel that can best be defined as picaresque.
6.  "Toscanini," by Harvey Sachs
This biography, scheduled to coincide with the 150th birthday of Arturo Toscanini, is as energetic and robust as the great Italian conductor himself. Harvey Sachs, a faculty member of the Curtis Institute of Music, draws on the archives of La Scala, New York's Metropolitan Opera, and the New York Philharmonic, as well as Toscanini's own correspondence to create a thorough and highly engaging portrait of a remarkable musician, courageous anti-Fascist, and complex human being.
7.  "The Ministry of Utmost Happiness," by Arundhati Roy
In 1997, Arundhati Roy was awarded the Booker Prize for her stunning debut novel, "The God of Small Things." Now, two decades later, her second novel is finally making its way to readers. The complex and ambitious plot set in Delhi centers on two women. One was born intersex and the other is a freedom fighter, but both are drawn to an abandoned infant. Questions of identity, gender, ethnicity, and religion make this a deep and richly satisfying read.
8.  "Huế 1968," by Mark Bowden
In February 1968, the Vietnam War reached a tragic turning point in the Battle of Hue. Veteran journalist Mark Bowden (author of "The Three Battles of Wanat," among other titles) tells the story of the pivotal battle in a compelling narrative that draws on primary material from both sides of the conflict and advances contemporary understanding of the Vietnam War.
9.  "Be Free or Die," by Cate Lineberry
Robert Smalls may be the most remarkable American that you never heard about in history class. Journalist Cate Lineberry tells the story of Smalls's rise from slave to Union Army hero to US congressman in her compelling and carefully researched biography. This is a story demanding a wider audience, and Lineberry, an Edgar and Anthony Awards nominee, is to be congratulated for bringing it to light.
10.  "The Windfall," by Diksha Basu
When Mr. Jha sells his website for millions, he and Mrs. Jha are able to leave their cramped East Delhi apartment for a new home in an upscale neighborhood. But moving up the social ladder does not necessarily create happiness, as the characters in Diksha Basu's debut comedy-of-manners novel – including competitive neighbors and a son studying in New York – soon discover.