10 quotes by J.R.R. Tolkien on his birthday
J. R. R. Tolkien was born on January 3, 1892 in Bloemfontein in the Orange Free State in South Africa to English parents. When he was three years old he, his mother, and brother returned to England for a family visit. His father, who was to join them later, died before he could arrive, leaving them without an income. At age 12, Tolkien lost his mother and was made the ward of his Catholic priest. Tolkien attended King Edward's School from 1910 to 1911 and did well in classical and modern languages. In 1911, Tolkien began school at Exeter College, Oxford and studied Classics, Old English, Germanic languages, Welsh, and Finnish. He published his first poem in 1913 in the Stapeldon Magazine of Exeter College. After graduating in 1915, Tolkien enlisted in the Army to fight in World War I. After only four months on the battlefield, Tolkien became ill and was sent back home. After he was discharged, Tolkien worked as a lexicographer for the New English Dictionary and began to work on his epic "The Silmarillion," upon which all his mythologies are based. He published "A Middle English Vocabulary" in 1922 and began work on creating elfish languages. In 1920 Tolkien began teaching at the University of Leeds as an English professor, where he worked until 1925. He next took up a post at Pembroke College at Oxford and remained teaching at Oxford until retirement. Sometime during the 1930s, Tolkien started writing "The Hobbit." The book was so successful that his publisher asked him to write a sequel. Instead, Tolkien wrote what is now the "Lord of the Rings" series. When the book reached American audiences, its sales skyrocketed. Today Tolkien's work has made him one of the best-known names in popular fiction.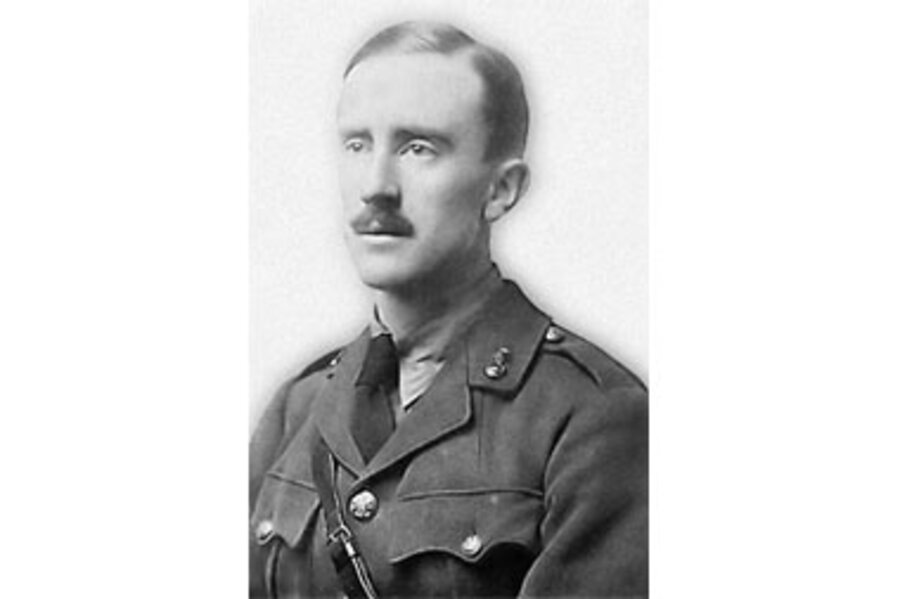 "If more of us valued food and cheer and song above hoarded gold, it would be a much merrier world."
1 of 10
You've read of free articles.
Subscribe to continue.
Unlimited digital access $11/month.
Get unlimited Monitor journalism.
Learn more