1.What are the odds of armed conflict?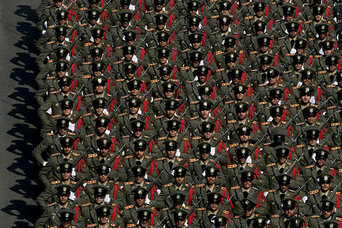 The short answer for this year is "low." But all the muscle flexing in recent months has increased the risk.
That posturing has included US sanctions; a European agreement in principle to an oil embargo on Iran; apocalyptic warnings by Iranian, American, and Israeli politicians; and military exercises in the Strait of Hormuz – through which roughly a fifth of the world's oil tankers pass each day.
President Mahmoud Ahmadinejad, facing an economy in a tailspin and fears of imminent military action against Iran, has gone into aggressive speech mode, as much to get Iranians to rally around the flag as to scare the United States.
Israel hints from time to time that it's planning a unilateral attack, but that generally appears to be an attempt to push the US to take a tougher line rather than a statement of genuine intent. US Secretary of Defense Leon Panetta cautioned Israel against such an attack during an appearance on CBS' Face the Nation on Sunday. "We have common cause here" with Israel, Mr. Panetta said. "And the better approach is for us to work together."
The real wild card is the risk of unplanned violence: an Iranian naval commander taking it into his own head to attack a US ship, or the US mistaking innocuous maneuvering as a hostile act and firing first.
How strong is Iran's military?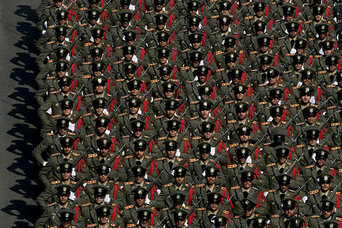 The US enjoys overwhelming military superiority against Iran. In a conventional conflict, the US would be able to handily win with cruise missiles, fighter planes, and big guns from ships at sea. The US spends about 80 times as much per year on defense as Iran and its dramatically larger economy allows it to withstand the costs of war far better. Iran's gross domestic product is only about $357 billion, roughly a 40th of America's GDP of $14.66 trillion.
This is not to say Iran can't cause trouble if it comes to blows. In addition to missile systems that can reach US allies like Bahrain, and one or two that might reach as far as Israel, Iran has cultivated close ties to two key military groups on Israel's borders: Hezbollah in Lebanon and Hamas in the Gaza Strip. It's possible it might convince either group to step up attacks on Israel if it came to war, doing damage to that country.
But the US response to any effort to shut the Strait of Hormuz, which would cause the price of oil to skyrocket, would be punishing and swift, knocking out most of Iran's ground defenses and much of its controversial nuclear program for good measure.
How do sanctions on the Central Bank work?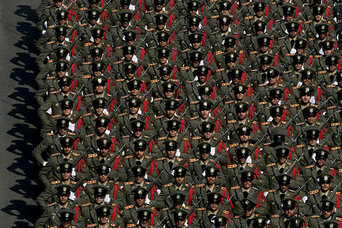 The sanctions on Iran's Central Bank that President Obama signed into law on Dec. 31 theoretically allow for banning any financial institution from doing business in the US if it does business with the Central Bank of Iran.
In practice, the US is almost certainly going to be selective in its application. For instance, it's inconceivable that Mr. Obama would seek to ban the Bank of China, a major buyer of US debt, because it also helped settle a Chinese oil purchase from Iran.
But the sanctions are going to reduce the number of commercial banks willing to deal with Iran, making it harder for the country to bring home oil receipts, which account for 80 percent of Iran's exports.
Have the sanctions started to bite?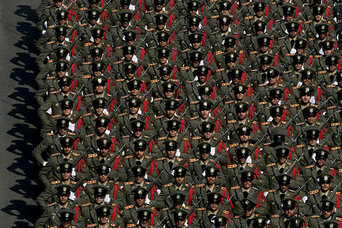 Iran's currency, the rial, lost more than 30 percent of its value relative to the dollar in early January, bolstering those who say Western sanctions are taking a serious toll.
With Europe, which buys about 15 percent of Iran's oil exports, considering a ban on purchases, Iran's economic isolation looks set to deepen. While that's something opponents of its nuclear program are cheering, the fallout of a currency collapse could be severe.
Iran's government has spent much of the past year cutting fuel subsidies and phasing out an annual $4 billion subsidy on bread; 2011 inflation was probably around 20 percent. A collapse in the currency could drive up domestic prices further and threaten the roughly 17 percent of Iranians living below the poverty line.
When might sanctions be lifted?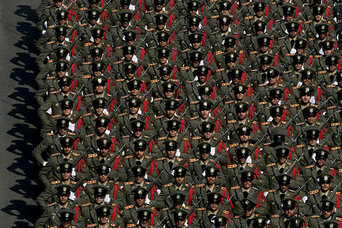 Lifting sanctions would in theory be quite easy. Iran insists its nuclear program is for peaceful purposes only. But the International Atomic Energy Agency has long complained that Iran is not fully cooperating with its inspection regime.
Allowing inspectors unhindered access to all nuclear sites in the country would go a long way in assuaging US and European concerns – particularly full and immediate disclosure of what it's working on. There have been a number of instances of concealment of aspects of the program in the past. Or Iran could simply give up its nuclear program entirely.
But powers that be in Iran, from Mr. Ahmadinejad to supreme leader Ayatollah Ali Khamenei, have invested a lot of personal prestige in the nuclear program and gone on record repeatedly calling civilian nuclear power a right that cannot be compromised. In practice, it's hard to see either side backing down soon.
What would be the economic fallout of armed conflict?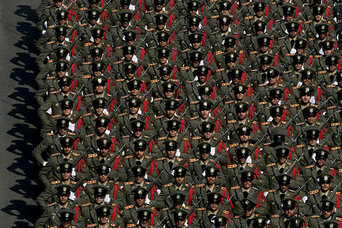 Mere threats roiled oil markets in late September; actual hostilities would certainly drive up prices for longer.
How high? That's hard to say. After Iran's 1979 Islamic revolution and the start of the Iran-Iraq War the next year oil prices doubled. In the months after Iraq invaded Kuwait in August 1990, oil prices doubled again, helping to tip the US into recession, though the market cooled almost as fast as it had heated up. If hostilities erupted and Iran sought to close the Strait of Hormuz, prices could easily double in the short run.
Even in good times, oil spikes threaten recession. With the US in a fragile recovery, Europe reeling from its debt woes, and signs of slowing growth in China, the global economy is about as poorly placed as possible to weather an oil shock.