1.Jeremy Hammond, alleged to be 'Anarchaos'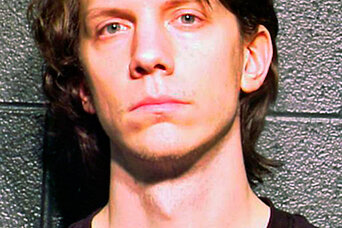 Jeremy Hammond of Chicago, Ill., is a self-described "hacktivist" who has had several run-ins with the law tied to political and societal protests. According to a 2007 profile in Chicago Magazine, Mr. Hammond at the age of 22 was already "notorious" in Chicago's hacktivist and anarchist community, where he spoke against social inequality and capitalism.
"All conflict comes from social inequality and those who use this to their advantage," Chicago Magazine quotes him as telling a hacktivists meeting. "Our civilization is facing a radical, imminent mass change. The alternative to the hierarchical power structure is based on mutual aid and group consensus. As hackers we can learn these systems, manipulate these systems, and shut down these systems if we need to."
Hammond has multiple convictions, which he generally describes in political terms. He was convicted of hacking into a conservative website, Protest Warrior, in 2005 and stealing credit card information from the site, earning him a two-year sentence in federal prison. He told the FBI that the hack was political, and "would be helping people under the thought of 'Let's steal from the rich to give to the poor.'" And in 2009, Hammond was sentenced to 18 months probation for tearing down and burning an Olympic banner in Chicago's Daley Plaza, in protest against the city's effort to host the 2016 Olympics.
"I've wanted to play an electronic Robin Hood," Hammond told Chicago Magazine. "If you're going to play this game, you've got to be willing to pay."
Ryan Ackroyd, alleged to be 'Kayla'
Ryan Ackroyd, a 25-year-old Briton, does not have a high profile like Hammond. But the online persona that the FBI believes him to be, the hacker "Kayla," certainly does. "Kayla" has received significantly more press coverage than other LulzSec/Anonymous hackers, most likely because "she" claimed to be a teenage girl -- a rarity in the hacker community.
Kayla played a key role in LulzSec's February 2011 hack of security consulting firm HBGary, which was executed in retaliation for one of its CEOs claiming he could unmask Anonymous. Soon after, she gave an online interview to Forbes, in which she said she was a 16-year-old girl living in an English-speaking country (though she claimed not to be from Britain) and being raised by her father, who is himself a programmer.
The Forbes article also noted that there were persistent rumors on the hacking forums Kayla frequented that she was in fact a mid-20s man from New Jersey. Kayla denied it, but law enforcement had similar suspicions -- in September 2011, Scotland Yard arrested two men in their 20s who they believed to be jointly using the Kayla identity. Although those men were not named in news reports, one of them was from Doncaster, England, which is where Mr. Ackroyd is reported to be from. The Associated Press also reports that Ackroyd was arrested last year in connection with LulzSec activities.
Jake Davis, alleged to be 'Topiary'
Jake Davis, an 18-year-old from Shetland, a small archipelago off the northern coast of Scotland and one of the most remote parts of Britain, is arguably the unlikeliest suspect named in the US filings. But according to the indictment, Mr. Davis is better known online as "Topiary," one of LulzSec's founding members and, as keeper of the LulzSec twitter account, its de facto public relations manager.
Shortly after LulzSec declared an end to operations last June after a hectic 50-day campaign, Topiary did an interview with the Guardian in which he described himself as a teenager and "an internet denizen with a passion for change." And much like Hammond, Topiary argued that Anonymous and LulzSec are organizations for revolutionary change. "My main goal with Anonymous was to spread the word of revolution to those who might be seeking something new."
"Revolution is kicking the Tunisian government in the teeth by rendering their malicious Javascript embedments inert, allowing Tunisian citizens to surf Facebook without fear of password sniffing," he said. "Revolution is a horde of activists holding up Anonymous masks and thanking us for assisting their hard work by obliterating their government's ministry, stock and finance websites, replacing them with inspiring words. Revolution, to me, is bringing down the big guy while not forgetting to stand up for the little guy."
But just two weeks after the interview with Topiary was published, Scotland Yard announced the arrest of Davis on hacking charges. The Metropolitan police identified Davis as Topiary, as the LulzSec Twitter account that Topiary managed fell silent online.
Despite the Met's confidence that they had their man -- Davis was the first hacker they immediately identified with a specific persona upon arrest -- rumors persisted that the British police had been duped. The fullest argument was put forward by Jason Mick at DailyTech.com, who said that the hacker Topiary was actually a 23-year-old Swede named Sandberg, and that Sandberg had stolen the Topiary identity from Davis as cover for Sandberg's LulzSec activities. Davis, the argument goes, was nothing more than a famous Internet "troll" with no role in LulzSec at all.
But with the additional American charges against Davis, which presumably are backed by testimony from LulzSec leader-turned-snitch Sabu, those rumors lose their credence.
Darren Martyn, alleged to be 'Pwnsauce'
Darren Martyn, who the FBI claims is the hacker "pwnsauce," has as unassuming a background as Davis. Though listed in FBI filings as 25 years old, Mr. Martyn is a 19-year-old biopharmaceutical chemistry student at a university in the small city of Galway, Ireland. The Connacht Tribune reports that people who know Martyn "describe him as a quiet, shy, highly intelligent man who has always had an interest in computers."
According to the Irish Examiner, Martyn is the user of the Twitter account @info_dox, where he describes himself as a "security researcher," student, and "reformed blackhat." Blackhat is a term often used to describe a malicious hacker. The owner of the Info_dox account declined to comment on the charges when asked on Twitter by the Examiner's Conor Ryan, though he did indicate that he is Martyn and confirmed that he is not 25. No new tweets have been published on the Info_dox account since Tuesday.
The Connacht Tribune notes that Martyn was arrested and questioned last year by the Garda, Ireland's national police, but was released without charge. The Examiner reports that Martyn has not been arrested in connection with the FBI charges.
Donncha O'Cearrbhail, alleged to be 'Palladium'
Like Martyn, Donncha O'Cearrbhail is a 19-year-old Irish student with a strong interest in computers and information security. Mr. O'Cearrbhail (pronounced "O'Carroll") is currently studying medicinal chemistry at Trinity College in Dublin, reports the Irish Independent, and was a bronze medal winner in computer programming in the Irish Science Olympiads last year. He is the son of John Carroll, an independent city councillor from Birr, Ireland.
In a press release, the US claims that O'Cearrbhail was behind one of the most embarrassing incidents for international law enforcement officials: the hacking of a trans-Atlantic conference call between members of the FBI, Scotland Yard, and the Garda. The press release says that O'Cearrbhail, under the guise of "Palladium," reportedly hacked into the personal email account of a Garda officer, thereby learning how to access the Jan. 17 conference call. Once in the call, Palladium was able to make a recording of the conference, which he then distributed online.
O'Cearrbhail was arrested in connection with the US allegations on Tuesday, but was released yesterday while the case is prepared.
Hector Xavier Monsagur, a.k.a. 'Sabu'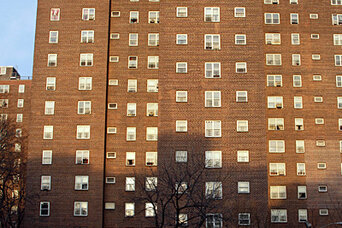 Hector Xavier Monsagur is the lynchpin of the FBI's case against the other five, as Mr. Monsagur turned informant after the FBI identified him as "Sabu," the purported leader of LulzSec. Monsagur, a 28-year-old, unemployed single father of two from New York, is a "brilliant, but lazy" self-taught hacker who was identified after just once forgetting to cover his online tracks, one law enforcement official told Fox News.
Once the FBI knew that Monsagur was Sabu, they were able to keep tabs on him and eventually arrested him in June 2011 on identity theft charges. Monsegur cut a deal with the feds and pleaded guilty in August 2011 to stay out of prison and take care of his children. In return, he helped the FBI track down his comrades.
Wired notes that Sabu's disappearance around the time of his arrests prompted concerns among the Anonymous community that he had turned state's evidence. But according to Brian Knappenberger, who is editing a documentary on Anonymous, "whenever anyone [accused him of flipping] on Twitter, Sabu would respond with string of obscenities."