1.What was the first Bonn Conference?
In the wake of the American-led invasion immediately after the fall of the Taliban, Afghanistan needed to establish a plan for how it would govern itself and how international forces would be a part of the country's future. In December 2001 prominent Afghans met in Bonn, Germany, and created the transitional government, a path for how to draft a constitution, and a permanent government.
Members of the former Islamist government were not invited to participate, a decision that many Afghans say led to the eventual Taliban resurgence and ongoing insurgency here.
2.Is the upcoming Bonn Conference as important as the first?
A number of analysts have criticized the decision to host the conference in Bonn on the 10-year anniversary of the original conference.
Roughly once a year there are international conferences that gather Afghan and international leaders to discuss progress and the future of the country, without making any pivotal decisions. Many people say that the upcoming Bonn Conference will be no different, but argue that calling it Bonn II raises expectations that are unlikely to be met.
3.Who will come and what will they talk about?
In addition to Afghan leaders, including President Hamid Karzai, ministers and leaders from around the world will attend the Bonn Conference. Issues likely to dominate the agenda include transfer of security from international to Afghan forces, reconciliation with the insurgency, relations with Pakistan, and the role of international forces and foreign aid after the 2014 deadline for the withdraw of combat forces.
4.Pakistan says it won't attend. Why is that important?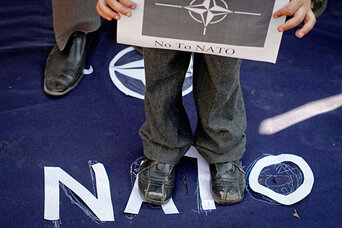 Following a NATO airstrike that killed – inadvertently, the US says – some 24 Pakistani soldiers on the eastern border of Afghanistan, Pakistani officials have said they plan to boycott the Bonn Conference. This could have major implications as reconciliation with the insurgency will likely be a prominent topic of conversation at the Bonn Conference. With many insurgent havens located inside Pakistan, the country could play a critical role in mediating potential talks. Without its participation at the Bonn Conference, talks with the Taliban will be markedly more difficult.