Infrastructure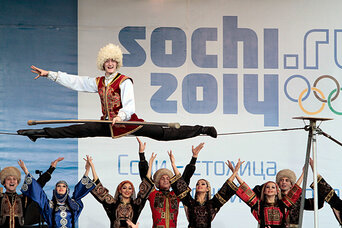 In order to host one of the largest tournaments in the world, countries need the ability to host 32 countries' teams, and their fans. They need to be able to move those fans between between about a dozen host cities, a suitable number of hotels – of price ranges high and low – and stadiums that can host between 40,000 and 80,000 fans per match.
An investment in new stadiums (13, to be exact) and improvements to existing stadiums worth more than $3.8 billion satisfied FIFA of Russia's commitment to hosting the 2018 World Cup. Russia's transit system will be undergoing an overhaul in preparation for the 2014 Winter Olympic games in the resort town of Sochi. That helped, too.
As for Qatar, the tiny Gulf Arab state became the first Middle Eastern country ever to win the right to host the Cup by planning to build nine new stadiums (totaling more than a $2.8 billion investment) and spend $60 billion investment in roads, rail, and a new international airport over the next 12 years.
Make FIFA money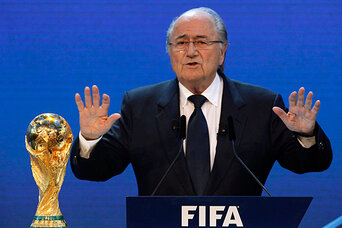 Feel-good stories aside, FIFA, like everyone else, needs money. The biggest and most efficient way for them to do so is through television broadcasts of the matches.
Qatar, right between Europe and Asia, also appealed to FIFA's need for television ratings, making the case that its time zone puts it in striking range of about 3 billion viewers.
The cities hosting Russia's World Cup are primarily in the Western part of the country, making them longitudinally similar to Qatar, and allowing the rest of Europe to watch matches at a reasonable hour, as well as Asia, the Middle East, and Africa.
Get touchy feely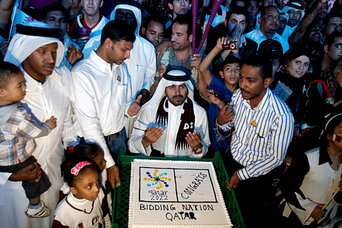 There's no shortage of sentiment about what a sporting event like the World Cup can do for people, both regionally and globally. FIFA needs to believe that a World Cup tournament in a given country will benefit mankind.
Highlighting its vastness, and arguing for what the World Cup could do to unify people within the country, Russia also portrayed the Cup as an opportunity to show the world "the richness of our cultures, the beauty of our natural wonders, and the warmth of our people," according to the country's bid brochure.
Qatar is the first country in the Middle East to host the tournament, and they successfully framed their World Cup as a beacon of cross-cultural cooperation and understanding.
Create or enhance a soccer legacy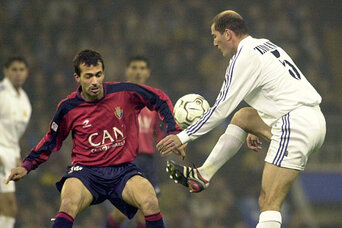 FIFA wants to know that, as a result of a selected country's World Cup, enthusiasm about soccer, both regionally and world-wide, will increase.
Highlighting its existing soccer programs and portraying a Russia World Cup as a vehicle for improved facilities and a national soccer legacy, the Russian bid committee asked FIFA to "support the continued growth of football in a passionate and deserving nation."
Zinedine Zidane, Algerian-Born France soccer legend and a spokesman for Qatar's World Cup bid, may have said it best in an advertisement he made for the bid committee, highlighting the challenges he faced as a child and what a World Cup could do for children in the Middle East and their soccer-related dreams.
Make it green
With thousands upon thousands of people converging on a World Cup host country, it's important to plan the proceedings in such a way that the tournament does not leave the environment in shambles.
Russia is a vast country. In order to minimize the amount of travel for teams and fans, particularly in the group stage, the host cities have been arranged into four regional venue "clusters."
Qatar promises to fight the stifling desert heat without hurting the environment with new carbon-neutral, outdoor, air-conditioned stadiums. And traveling between stadiums in Qatar – which will be the smallest nation ever to host a World Cup – will make for a comparatively light carbon footprint.