5.Mexico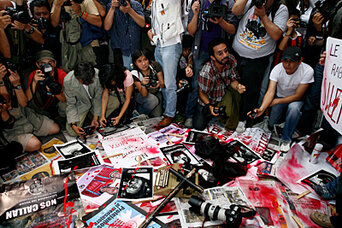 Mexico is becoming one of the most dangerous places for journalists to work because of the ongoing drug war between the Mexican authorities and drug traffickers. Some 22 journalists have been killed and dozens have disappeared, been kidnapped, or exiled since President Felipe Calderon took office in 2006 and declared war on the traffickers, according to a September 2010 report by the Committee to Protect Journalists.
In September, a photographer for the Mexican newspaper El Diario, based in Ciudad Juarez, was killed – the second staff member of the paper killed in two years. His death prompted the editor of the paper to write a plea to traffickers, published on the front page of the paper, asking them to tell him what they could do to avoid any repeats. Police have been unable or unwilling to investigate journalists' deaths and disappearances because of the influence and power of the drug traffickers.
Russia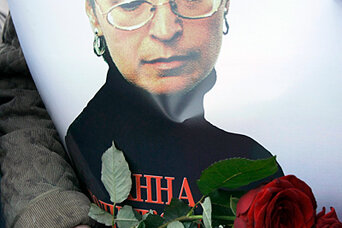 Russia has a long history of anti-press violence that may be on the upswing. Of the 52 journalist killings with a confirmed motive since 1992, 19 of those deaths have happened since 2000.
According to April 2010 data, 18 of those were unsolved. As a result, Russia is eighth on CPJ's Impunity Index, which ranks countries based on how many journalists' deaths go without investigation or prosecution. (Russian authorities did, however, recently pledge to reopen some of the unsolved cases after meeting with CPJ officials.)
In 2009, Russia saw a number of violent acts against journalists. There were at least three murders tied to journalists' work (and more that have unconfirmed motives), five beatings after coverage of sensitive topics, and in 11 cases, journalists, their publications, or their families were harassed or forced to abandon assignments.
China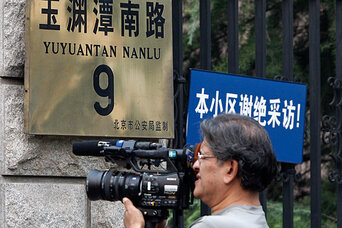 Although journalists' deaths are rare in China, a 2009 tally of imprisoned journalists by the Committee to Protect Journalists puts China at the top of list, with 24 in prison – although that's lower than in previous years. China has held the top spot on the imprisonment list for 11 years.
Freelancers seem to be especially threatened in China: 22 of the 24 in prison are freelancers, according to the CPJ report. And online journalists are also facing a growing crackdown. CPJ put China as its No. 8 on the "10 Worst Countries to be a Blogger" list, citing its strict online censorship system that catches many Chinese bloggers trying to circumvent the tight control of the newspapers, and then puts them in prison or otherwise punishes them.
Iran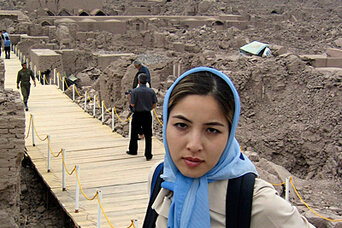 CPJ's 2009 tally of imprisoned journalists put Iran second only to China, with only one fewer journalist in jail – 23 instead of 24. Most of those were arrested in the crackdown that followed the 2009 presidential election. About half were online journalists. But because Iran continued to arrest journalists for more than a year after the election, CPJ began keeping monthly tallies of imprisoned journalists in Iran. That number peaked in March 2010 at 52, far surpassing China's 2009 total.
Many Iranian journalists have also fled the country for their safety since the 2009 election. CPJ estimated in June 2010 that at least 29 Iranian reporters, photographers and editors fled in the previous 12 months.
Iraq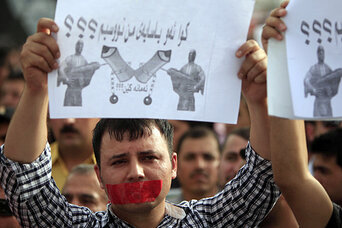 All but six of the 145 journalists killed in Iraq since 1992 have died since the US invasion in 2003. Of those, 89 were murdered and 50 were killed in crossfire. Of those, 117 were Iraqi. One hundred and five of the deaths are attributed to insurgent groups.
The number of journalist deaths in Iraq peaked in 2006 and 2007 at 32 each year and has declined since then, hitting a post-invasion low of four in 2009. According to CPJ, more journalists have died in the Iraq war than in any other conflict since CPJ began keeping track in 1981.
Fifty-four media workers have been killed since 1992, 51 of those since the invasion, and there have been 21 journalist deaths with an unconfirmed motive.