1.Tyler Farrar, Garmin-Cervélo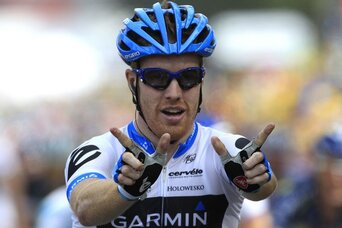 After his best friend and training partner Wouter Weylandt died during a crash in May's Giro D'Italia, Tyler Farrar wasn't sure if he would ride in this year's Tour de France. Now he's no doubt glad he made the decision to race – the sprint specialist from Wenatchee, Wash., won his first-ever stage on July 4 and has helped his Garmin-Cervélo team to a dream Tour start.
You can read Farrar's official team bio or drop him a line on the Tyler Farrar fan page on Facebook.
Chris Horner, RadioShack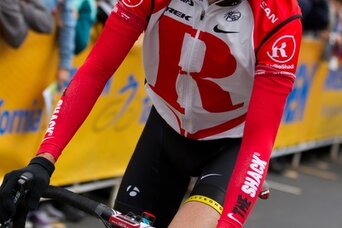 A former Lance Armstrong teammate, Horner is enjoying success in the sunset of his pro-cycling career, which began in 1995. The Bend, Ore., native finished 10th overall in last year's Tour de France and won the Tour of California in May. He has hinted that he is angling for a podium finish at the Tour de France this year.
You can read more about him on his personal website and follow his daily blogs from the 2011 Tour. He's also on Twitter: @hornerakg.
Levi Leipheimer, RadioShack
Perhaps Lance Armstrong's best-known lieutenant, Levi Leipheimer has had a fine individual career.
His best Tour de France performance to date came in 2007, when he finished third overall. He won June's Tour of Switzerland and finished runner-up to RadioShack teammate Chris Horner in the Tour of California.
He and his wife, ex-racer Odessa Gunn, live in Santa Rosa, Calif., with a bevy of critters (they're both animal lovers). You can follow his musings on Facebook and Twitter, and keep an eye out for a documentary about him – due to come out next year.
George Hincapie, BMC racing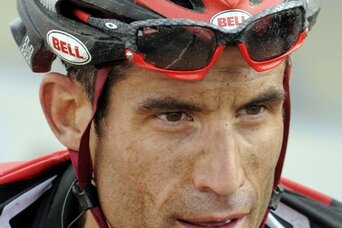 One of the taller professional riders at 6'3", Hincapie is known as "Big George" by the peloton. Long a key domestique on Lance Armstrong's US Postal squad, George Hincapie is riding in his 16th Tour de France – tying the record for the most number of Tours ridden by one cyclist. He's not a yellow jersey contender, but will be a workhorse for Cadel Evans, BMC's Australian team leader.
Hincapie is also a five-time Olympian and was rocking the global cycling scene even as a junior in the '80s, when some of today's best cyclists were barely out of diapers. You can read his full bio on his official website.
Christian Vande Velde, Garmin-Cervélo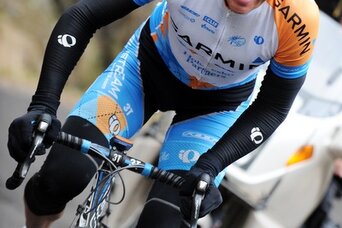 Vande Velde has been plagued by crashes in recent years, but he has proven to be a top 10 contender when healthy. His best Tour de France finish was fourth in 2008. This year doesn't look good for the Illinois native to podium, but he will look for opportunities to take a stage win.
You can read his official team bio, follow him on Twitter (@ChristianVDV), or check out his fan club.
Tejay Van Garderen, HTC-Highroad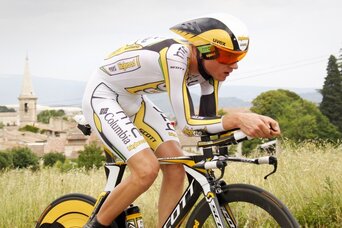 At 22, Tejay Van Garderen – born to Dutch parents and raised in Bozeman, Mont. – is the youngest American rider in this year's race. He was selected to his first Tour de France team after a stellar spring, which included a 5th place finish in the Tour of California. He'll be an integral part of Team HTC-Highroad's plan to get sprinter Mark Cavendish the overall sprint winner's green jersey.
For more on Van Garderen, you can follow the travails and triumphs of his first Tour on Twitter @tvangarderen88 and read his official team bio.