1.The human toll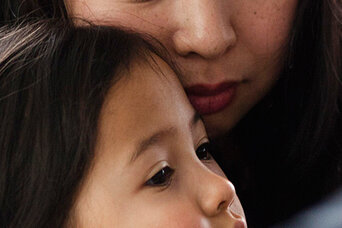 Confirmed dead: 15,845
Missing: 3,375
Injured: 5,710
On the six-month anniversary of the earthquake, more than 2,200 people traveled to attend a memorial service in Minami-Sanriku's Bayside Arena. "We pray for the lost lives and for the missing to be found as early as possible. We hope that people can return to this town and we can hear cheerful voices again," said Jin Sato, the mayor of Minami-Sanriku, at the service, the Monitor reported. His voice faltered as he spoke about the many friends and colleagues who were lost.
Displaced: temporary housing, public shelters
Displaced in March 2011: 475,000
People still living in temporary housing in March 2012: 337,819
People in public shelters: 9,900
Prefab houses completed in hardest hit prefectures: 52,707
Garbage: tons removed, tons remain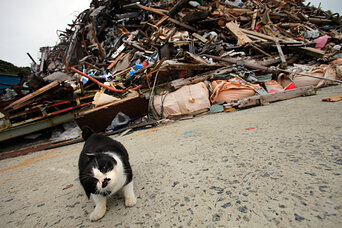 Tons of rubble created by the disaster: 22.6 - 25
Estimated tons removed one year later: 70 percent (estimated)
In the wake of the tsunami, mountains of trash were left behind, more trash than towns would normally dispose of in a century, the Monitor reported last year. Recycling it all is a daunting task. No country has ever faced such a mammoth recycling job. First step: clearing the rubbish from the streets to makeshift waste centers. Next step: recycling centers.
The financial toll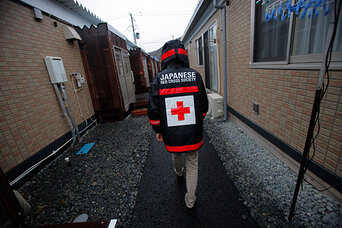 Estimated reconstruction cost: $300 billion ($247 billion to be allocated within five years)
Donations from international sources to the Japan Red Cross Society: $4 billion
($4.5 billion has been transferred to 15 prefectures from JRCS to assist disaster survivors with cash grants, with $3.84 billion of that to be distributed to beneficiaries of those killed by the disaster.)
The storm also battered Japan's industries, further damaging its manufacturing base as many electronic and car factories move overseas. Still, a strong yen is sending firms on an international buying spree, wrote Monitor correspondent Gavin Blair this year.