1.Train accident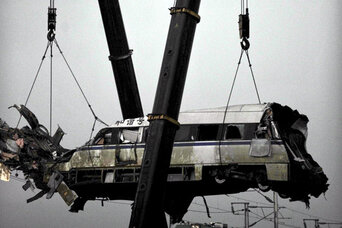 The microblogging site Sina Weibo got the information about double train crashes ahead of news outlets from passengers who were posting messages about the crash.
Despite robust censors, many comments about hasty construction of China's high-speed rail, failed safety mechanisms, and criticism of the railways officials made it online. Demands for greater transparency and accusations that the government was manipulating the death toll and trying to hide some of the evidence of the accident – actions almost unheard of 20 years ago – also made the rounds online. The criticism online likely prompted the firing of three officials, but seems to have had little effect.
Thousands of people also mourned the death of one of the train drivers who was killed when he threw on the emergency brake in an attempt to stop his train from crashing into the one in front of it, Xinhua reported. More than 8,000 people said in a Weibo survey that they considered the driver a hero.
Sympathy for a bomber
When a Chinese man killed himself and two others in a bomb attack on local government buildings in southern China earlier this year, he received an unexpected slew of sympathetic comments online. His supporters saw his actions as "righteous vengeance," rather than a terrorist attack, and their support hinted at widespread frustration at the government's lack of concern for ordinary citizens.
The scale of support for Qian Mingqi was so immense – he received hundreds of comments in just a couple days on his microblog – that his Sina Weibo account (similar to Twitter) was canceled.
Citizen investigations
On Dec. 25. 2010, a Chinese man was hit by a truck and died in China's eastern Zhejiang Province. The incident may have been quietly mourned and then forgotten, if not for a group of online activists who were convinced that Qian Yunhui's death was not the accident that local police said it was.
Mr. Qian was a village leader who clashed with local authorities over compensation for people who were evicted because of a local development project. Photos of his body went viral, and activists rallied to investigate his death themselves. Throughout their investigation, they noted their every move online.
Their effort eventually petered out after running into a number of obstacles. Some even concluded that the death had been an accident after all. But although they may not have accomplished their stated goal, it was a significant event for China's online activists.
"The significance of this case is that citizens moved from the virtual world to the real world and did something together," says Jia Xijin, head of the Civil Society Research Institute at Tsinghua University in Beijing. "The Internet can have an influence on real life."
See full Monitor report.
Giving the boot to Starbucks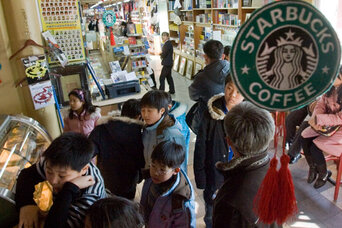 Online protests aren't always directed at the government. In 2007, a Starbucks store operating in the Forbidden City became the target of a Web campaign by Chinese who said they felt that it "trampled" on the country's culture.
The outcry was launched by a blog post, penned by a Chinese state TV anchorman, in which he called for the store to be booted. The post went viral, and in the end, more than 500,000 Chinese signed an online petition against the Forbidden City location, according to the BBC. That Starbucks eventually closed its doors.
The campaign was an early example of the power that the Web held to effect change in China – at that time, mostly via blogs.