Los Angeles
1.Venice Boardwalk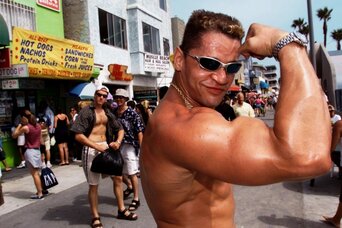 A wide cement path along the Pacific sand, stretching from the Santa Monica Pier south to the Marina Del Ray boatway.
"If they really want to know America, they should go to Venice Beach," says Becki O'Neifra, a former school teacher, at a Sherman Oaks coffee shop. She lists off the attractions there: Muscle Beach, cafés, roller-skate dancing, paddle tennis, and an over-the-top parade of bohemian humanity that includes mimes, musicians, comedians, artists, and jugglers.
"I want to see their faces when they watch a man juggle a running chain saw while eating an apple," says Ms. O'Neifra.
Zuma Beach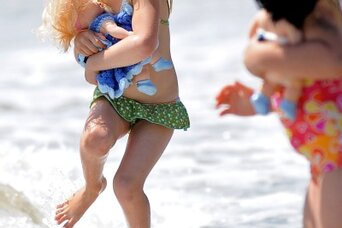 To veer off the beaten path to less traveled sands, head up the coast to Malibu and one of the world's great sandy spots.
Zuma Beach is just far enough north of the main L.A. beaches that tourists mostly leave it to locals and itinerant surfers. It's a county beach – which means no alcohol – and wonderfully clean. The wide sands are raked daily, and the water has a clarity that no urban beachfront can match.
It's the hush-hush fave of insiders who want the big beach experience without the trash and increasingly skuzzy coastal waters – a reminder of what made SoCal beaches famous.
Tour a major movie studio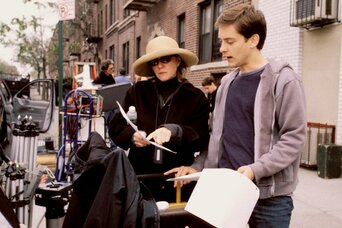 Choices range from Paramount on Melrose – where Bing Crosby and Bob Hope made their famous "Road" pictures and Fred Astaire and Ginger Rogers danced their way through Hollywood's golden years – to the MGM backlot in Culver City (now Sony Pictures) where "Ben Hur," "The Wizard of Oz," and "Gone with the Wind" were all shot.
The main studios are now merged under six big names: Time Warner, Viacom, News Corp., Sony Pictures, Walt Disney, and Comcast.
"This is the entertainment capital of the world, and they really need to see how a movie is made," says Zeke Drummond, an out-of-work janitor, sipping a cranberry smoothie at the Fashion Square mall food court. "William should really get down off his polo pony and see how a real-life stuntman does his horse tricks. It would open his eyes."
See the hidden Los Angeles
For a glimpse inside the real Los Angeles, hop on the surreally clean underground metro system – which many car-loving Angelenos ride for the sheer quixotic experience of a subway system in the freeway capital of the world – and glide through station after station designed and decorated by local artists. These venues house site-specific creations that tell about the cultural and political history of each neighborhood. Get off at Union Station, a magnificent Art Deco masterpiece of a well-preserved period train station, and then hop across to Olvera Street and Pueblo de Los Angeles, the birthplace of the city. Sure, it's low-scale touristy, but it also retains much historic charm, with great Mexican food and music.
Tour a TV studio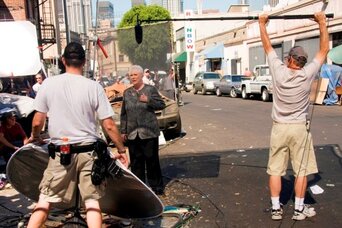 Several dozen choices here range from the sets for "Community" and "Happily Divorced" to "30 Rock" and "Dateline NBC."
"I don't know if they get any of these shows in Britain, or if the royals even have any time to watch TV," says secretary Amy Zindblat. "But until you see behind the curtain of how these everyday shows are made, you're as in-the-dark as Dorothy was in 'The Wizard of Oz,' about the old guy pressing all those buttons and dials."
Ms. Zindblat still remembers the first time she saw the pretend Dunder/Mifflin Paper Co. set for NBC's "The Office."
"I thought to myself, 'Here I am in Scranton, Pa.,' " she says. "I still can't get over that it's just a building near some railroad tracks in the San Fernando Valley."
One-two Getty Center experiences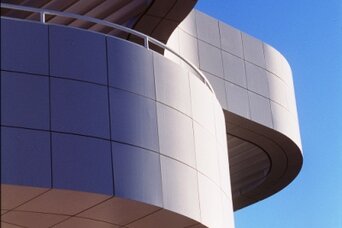 First, ride the monorail up to the mountaintop campus nestled in the Santa Monica mountains. While this gleaming travertine campus, designed by architect Richard Meier, is a big tourist spot, it is also the repository of one of the world's greatest photography collections. And since the museum has eschewed a permanent collection of 20th-century art, it has made a special point of championing local new works. Be sure to seek out the latest temporary installation by a Los Angeles-area artist.
Then, cruise up the Pacific Coast Highway to the Getty Villa, the restored replica of a Roman villa, which now houses the Getty Museum's antiquities collection. Landscaped with a working garden that supplies herbs and other edibles to the onsite kitchen, the villa is a fragrant hillside retreat with an outdoor amphitheater that produces Greek and Roman classics.
Rodeo Drive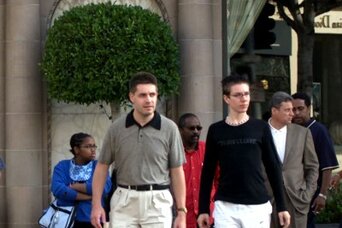 A three-quarter mile stretch of high-end retail stores from Santa Monica to Wilshire Boulevard, Rodeo Drive boasts world-renowned stores such as Cartier, Chanel, Gucci, and Van Cleef & Arpels and was once described by novelist Judith Krantz as "the most staggering display of luxury in the Western world."
Many tourists come just to watch movie stars walking out of stores wearing mink coats, idling their Maseratis at stop lights, or stopping in to rent million-dollar necklaces for the Oscars.
"Please tell me the royals are not going straight to Rodeo Drive," says public relations agent Bonnie Brown. "Although it's probably where they'd be the most comfortable. I'd like to see some hoity-toity shopkeeper there try to turn them away because they don't have an appointment."
Wright Ranch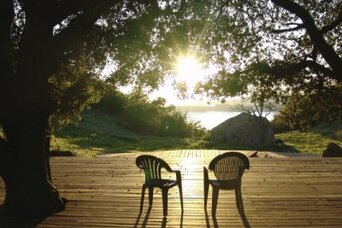 Want to see the jewels of nature instead of the glitter of Beverly Hills? Take a trip to Wright Ranch, a private estate in the heart of the Santa Monica mountains that overlooks the sweep of the SoCal coastline.
Run by offspring of the architect Frank Lloyd Wright, this rambling estate, populated by mature oaks and chaparral, includes a prayer wheel, a fresh water pond, and an earth-and-concrete home designed by the architect's son, Eric.
It's not open to the public, so you'll have to dig into that British treasury and pony up for a special event surrounded by natural California beauty.
Hollywood Walk of Fame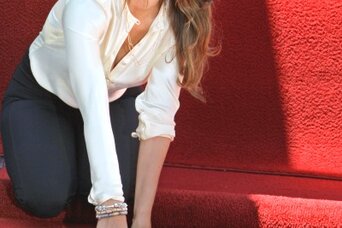 More than 2,400 five-pointed terrazzo and brass stars are embedded in sidewalks along 15 blocks of Hollywood Boulevard and three blocks of Vine Street in Hollywood.
You'll see names of actors, musicians, directors, producers, and musical and theater groups.
The brass stars include an emblem of a TV, a radio microphone, or a movie camera, to inform passersby of which medium the recipient was most famous for.
"I just think they would get a kick out of seeing all these names in the sidewalk, along with what field they were awarded the star for," says retail clerk Martha Wellington. "This is a walk down the history of America's imagination."
The Walk of Fame is administered by the Hollywood Chamber of Commerce and maintained by the Hollywood Historic Trust.
Los Angeles Downtown Art Walk
The alternative to the Hollywood Walk of Fame? The Los Angeles Downtown Art Walk, a monthly event that draws locals to the beehive of local artists' galleries and workshops.
Held on the second Thursday of the month – so stay a few extra days to the 14th – the all-day stroll takes place in a small area of downtown that is home to everything from neon art to performance works and strolling musicians.
Over its seven-year history, the Downtown Art Walk has grown into a vibrant showcase for the hot downtown art scene that has begun to define Los Angeles as a major world art center.