Festivus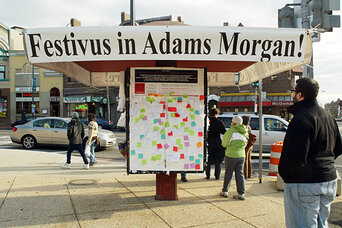 According to "Seinfeld" lore, Festivus celebrates the noncommercial and the secular. It is to be observed on Dec. 23, and it includes an "airing of grievances" session at the dinner table. It provides an occasion for relatives to vent about their disappointments with one another. After dinner it's time for "feats of strength," a contest in which family members challenge the head of the household to a wrestling match. The celebration ends when the latter is pinned.
Festivus is actually celebrated ("observed" may be a more accurate word) by some people. In place of a Christmas tree, the observant fashion an aluminum Festivus pole (no troublesome decorations required). It has also become a tag for December holidays other than Christmas.
Chrismukkah
Christmas and Hanukkah unite in Chrismukkah, the perfect holiday for families with both Christians and Jews. Chrismukkah came to life on "The O.C.," invented by the character Seth Cohen to celebrate the traditions of his Protestant mother and Jewish father. Seth describes Chrismukkah as "eight days of presents, followed by one day of many presents."
With a tree and a menorah for decorations, Christmas Day on "The O.C." episode is spent opening many presents, watching holiday movies, and eating Chinese takeout.
The interfaith holiday even has a website. Chrismukkah.com stirred up some controversy in 2004, when the New York Catholic League said the holiday offended Jews and Christians.
Chrismahanukwanzakah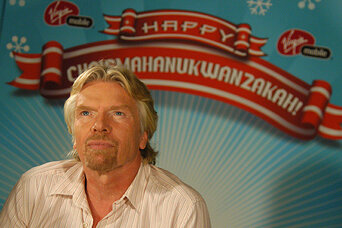 Christmas, Hanukkah, and Kwanzaa unite to form one mega holiday – Chrismahanukwanzakah.
Virgin Mobile coined the holiday in the advertisement that begins with the song, "It's OK if you're a Muslim, a Christian, or a Jew. It's OK if you're agnostic and you don't know what to do… Happy Chrismahanukwanzakah to you."
The all-inclusive holiday conbines Chrismukkah and Kwanzaa, the week-long holiday celebrating African-American heritage. Chrismahanukwanzakah may exist only in the TV ads promoting Virgin Mobile phones.
Life Day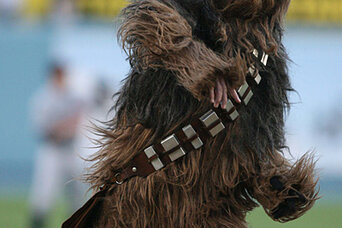 In the 1978 TV movie "The Star Wars Holiday Special," the universe's various life forms celebrate Life Day, and a roaring Chewbacca makes clear to Han Solo (aka actor Harrison Ford) that he won't take kindly to being late to his family's celebration. Chewbacca, his Wookiee family, and the diverse inhabitants across the galaxy celebrate the holiday with trimming a tree, fireworks, and eating and drinking Wookiee-ookiees and Hoth chocolate.
Princess Leia, in her explanation of Life Day, sings a song describing it as a day of peace, harmony, and joy, making R2-D2 and C-3PO "wish they were more than mechanical beings."
Life Day unites all of the "Star Wars" good guys against the powers of evil and darkness. The movie ends with Darth Vader spying on their Life Day celebration and launching an attack on their spaceship. There are millions of "Star Wars" fans, but it's not known how many observe Life Day.