1.Former Utah Gov. John Huntsman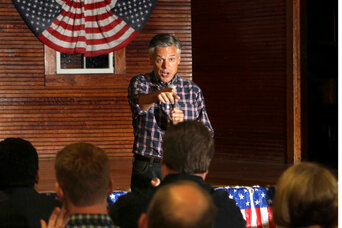 Googling only Mr. Huntsman's last name could be an arachnophobe's nightmare. That's because Huntsman is a family of spiders so named because of their speed and method of hunting. They're also called giant crab spiders, if that gives you any indication of their grisly appearance.
N.H. governor candidate Ovide Lamontagne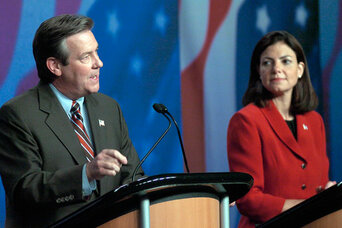 If you can't remember his last name, searching for his first name probably won't help.Those wanting to learn about Mr. Lamontagne's candidacy for the New Hampshire governorship should avoid searching for only his first name. Ovide is a lotion used to treat head lice.
Rep. Frank Lucas of Oklahoma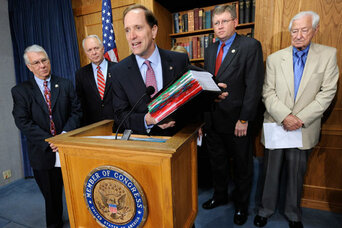 Frank Lucas is a former heroin dealer and organized crime boss in Harlem during the late 1960s and early 1970s and the subject of the 2007 crime film, "American Gangster," starring Denzel Washington. A different Frank Lucas is a Republican congressman from Oklahoma.
Rep. Daniel Webster of Florida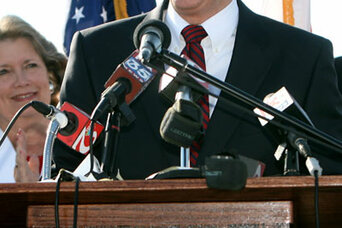 OK, so the affiliation is largely a positive one. But the senator, lawyer, and secretary of State who was a leading statesman of the mid-19th century does bump the Florida Republican off the top of the Google charts.
A famous trio
It may have been cool when they were in high school, but for these congressmen, sharing a name with famous entertainers will do little to promote their platforms or traffic to their websites.
Googling Rep. Jerry Lewis (R) of California leads to pages about the famous comedian. Searching for Rep. Al Green (D) of Texas will generate results about the gospel and soul singer. And looking for online photos of Adrian Smith will get you images for a hirsute guitarist from Iron Maiden, not a button-down Republican from Nebraska.