Atlanta
1.Arizona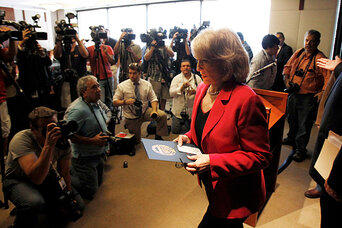 Amid news of desert killings on the border and Mexican kidnapping rings, Arizona became the first state to pass comprehensive anti-illegal immigration laws that challenged not only federal jurisdiction over immigration but also basic constitutional rights of non-citizens living in America.
After Gov. Jan Brewer in April 2010 signed Senate Bill 1070 into law, polls showed widespread support in Arizona and elsewhere for the state crackdown, which included the ability of police to demand suspects they deemed "reasonably suspicious" show legal immigration papers or face arrest.
The Obama administration immediately challenged it in federal court, saying its "papers, please" requirement and its overall intrusion into federal jurisdictions made it unconstitutional and could violate people's civil rights by profiling them by their skin color.
After protests and boycotts, a federal judge granted an injunction against the key part of the law a day before it was to take effect. In February 2011, Arizona countersued, claiming the US government had failed to control the state's border with Mexico. In April 2011, the US Ninth Circuit Court of Appeals upheld the earlier ruling against the state.
"The Arizona statute before us has become a symbol," Ninth Circuit Judge John Noonan wrote. "For those sympathetic to immigrants to the United States, it is a challenge and a chilling foretaste of what other states might attempt."
The case has been appealed to the US Supreme Court, though the high court has not yet indicated whether it will take the case.
Indiana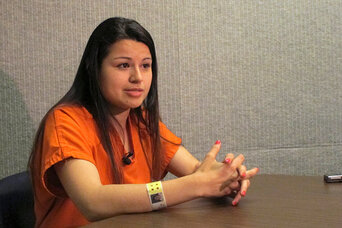 Indiana's Republican-controlled Legislature took a slightly different, two-pronged route in following Arizona's lead.
First, a new state law scheduled to go into effect July 1 allowed state and local police to arrest any illegal immigrant they encountered who was facing a deportation order from an immigration court or who had been indicted or convicted of a felony.
Second, the law also blocked any government official from accepting identification cards issued by foreign consulates as valid forms of identification.
Federal District Judge Sarah Evans Barker blocked both aspects of the law two days before they were to take effect. She backed legal complaints by constitutional and civil-rights groups, calling Indiana's effort to "carve out such a permissible role … seriously flawed and generally unsuccessful."
The judge's decision, said Indiana Attorney General Greg Zoeller, "underscores the challenge to Indiana and other state lawmakers who have tried to respond to Washington's failure."
Georgia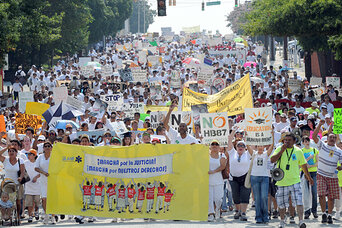 Bucking pleas from the state's agricultural and business communities, Gov. Nathan Deal in April signed an Arizona-style law into effect that allowed police to ask persons arrested for a crime for immigration documents, and punished businesses and legal Americans for hiring, helping to hire, or transporting illegal immigrants.
The goal: To thwart increasing burdens on schools, hospitals, and social services by people who are in the country illegally.
In rejecting key parts of the law on June 26, US District Judge Tom Thrash found merit in the American Civil Liberties Union's (ACLU) arguments that the state illegally preempted federal law – an argument that could be a key element of a possible Supreme Court hearing on the Arizona-style laws. The judge called Georgia's law an attempt to do an "end run" around federal immigration law.
At the same time, Judge Thrash disagreed with challengers that the law would violate people's constitutional right to travel, and he left intact a requirement for Georgia businesses to use the federal E-Verify system to ensure employee eligibility, which proponents of the law saw as victories.
But in general, the judge was not happy. "The apparent legislative intent is to create such a climate of hostility, fear, mistrust, and insecurity that all illegal aliens will leave Georgia," he wrote.
The statement raised eyebrows among the law's supporters. "Curiously, the court writes 'all illegal aliens will leave Georgia' if the law is enforced, as if it is appalled at the thought of people attaining visas before coming to our nation," said Brian Robinson, a spokesman for Governor Deal.
Utah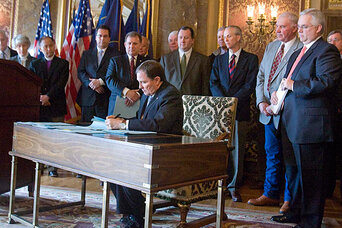 In Utah, the Church of Jesus Christ of Latter-day Saints, also known as the Mormon church, worked with state business interests and legislators to turn a tough anti-illegal immigration bill into a more moderate approach. They accomplished this in part by offsetting law-enforcement provisions with a first-in-the-nation state guest-worker program to give illegal residents a way to come to Utah lawfully to work.
The law requires immigration-status checks of those suspected of committing felonies and serious misdemeanors, but it gives police more discretion when investigating perpetrators of lesser crimes, including traffic violations.
Critics didn't buy the "kinder, gentler" argument. "This ill-conceived law is just as harsh, turning Utah into a police state where everyone is required to carry their 'papers' to prove they are lawfully present," said Karen McCreary of the Utah chapter of the ACLU.
US District Court Judge Clark Waddoups granted a temporary injunction against the entire law on May 10, saying it could cause "irreparable harm." Judge Waddoups is scheduled to revisit the case on July 14.
Alabama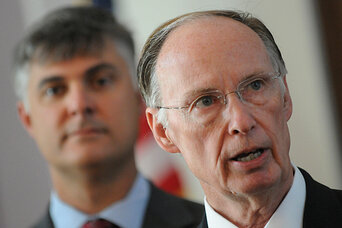 Alabama lawmakers took the Arizona law and one-upped it in a move that echoes Gov. George Wallace's schoolhouse door stand in the 1960s. Schools must check the residency status of children, and illegal immigrants are banned from state colleges and universities – though, as is also the case with other states' laws, the provisions are largely symbolic, since there is no means for enforcing the university ban nor punishments for violating it, for example.
The Southern Poverty Law Center and the ACLU filed a lawsuit Friday, charging the law, which is to take effect Sept. 1, preempts federal jurisdiction, violates immigrants' Fourth Amendment protections against illegal search and seizure, illegally keeps immigrants from attending state schools, and turns "teachers, landlords, and community members into de facto immigration-enforcement agents," according to Linton Joaquin of the National Immigration Law Center.
Alabama officials have said the elementary and secondary school provision is intended not to block students from attending school, but to gauge the costs of educating illegal immigrants.
"It is important to note that our law seeks to protect immigrants who reside here legally while affecting only those who break our laws with their simple presence," said House Speaker Micky Hammon in a statement. "We cannot turn a blind eye toward those who thumb their noses at our borders and our laws."