1 & 2. Thad Cochran (R) & Roger Wicker (R), of Mississippi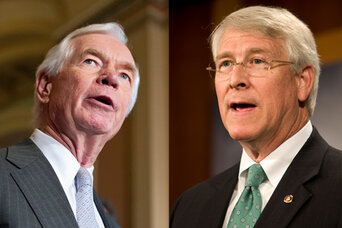 Number of Cochran earmarks: 281
Amount requested*: $561.1 million
Number of Wicker earmarks: 236
Amount requested*: $449.3 million
Senators Cochran and Wicker, the top earmarkers in the omnibus bill, asked for more than $30 million in watershed improvements for the Yazoo Basin in northwestern Mississippi; more than $20 million of that was for the Mississippi Delta Headwaters Project. They were also looking for a pair of $5.5 million grants for NOAA research projects at the University of Mississippi and Mississippi State University.
3. Daniel Inouye (D) of Hawaii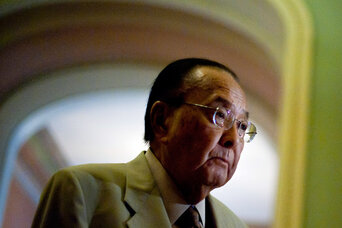 Number of earmarks: 161
Amount requested*: $420.6 million
The largest of Sen. Daniel Inouye's requests in the omnibus spending bill was for the Beckley VA Nursing Home in Beckley, W.Va., a $46.5 million, 90-bed facility. He also asked for $18 million in renewable energy grants for Hawaii.
4. Dianne Feinstein (D) of California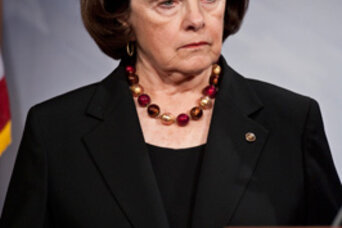 Number of earmarks: 152
Amount requested*: $269.3 million
Senator Feinstein sought $35 million for the West Los Angeles VA Medical Center. The Democrat was also after more than $40 million in Army Corps of Engineers projects, such as watershed maintenance, dams, and shoreline erosion control.
5. Patty Murray (D) of Washington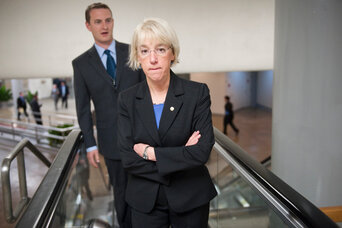 Number of earmarks: 201
Amount requested*: $248.9 million
In addition to the $29 million she sought to build a crossing for Interstate 5 over the Columbia River and more than $10 million in surface transportation improvements, Senator Murray was looking for more than $10 million for a dual-purpose chapel/family support center at McChord Air Force Base.
6. Tom Harkin (D) of Iowa
Number of earmarks: 177
Amount requested: $242.3 million
With Iowa a farming-intensive state, more than $5 million of Senator Harkin's requests are in the agriculture category, though none was over $1 million and many are in the emerging agribusiness sector, such as $405,000 for ag-based industrial lubricants and $100,000 for Prairie Biomass. More than $15 million, requested alone or with Republican Sen, Charles Grassley of Iowa, is in the category of military construction spending, such as technology, training, and security at Army and National Guard facilities in the state.
7. Harry Reid (D) of Nevada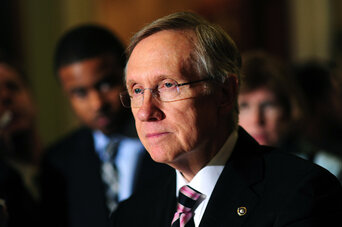 Number of earmarks: 166
Amount requested: $237.8 million
Senator Reid's largest request, made with all of the other Nevada legislators, was for $22.9 million for a Las Vegas Army National Guard field maintenance shop. Together with fellow Nevadan Sen. Jon Ensign (R), Reid sought $19 million for the Army Corps of Engineers for water projects and wastewater treatment in rural Nevada and $11 million for a communication network control center at Nellis Air Force Base. Reid, the Senate majority leader, decided to pull the omnibus bill from the floor after GOP support evaporated amid constituent outcry about earmarks.
8. Carl Levin (D) of Michigan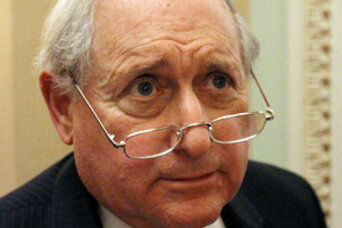 Number of earmarks: 120
Amount requested: $203.9 million
Many of the requests made by Senator Levin were in the labor, health and human services, and education categories, designated for community and technical colleges, vocational programs for transitioning workers, military veterans, and at-risk populations, as well as on-the-job training. Levin joined with many other lawmakers around the country to seek funding for education initiatives such as Teach for America and 'Reach Out and Read.'
9. Jay Rockefeller (D) of West Virginia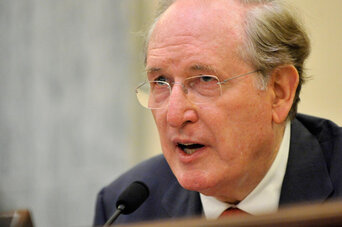 Number of earmarks: 99
Amount requested: $200.7 million
Many of Senator Rockefeller's requests pertained to modernizing and digitizing records at the Defense Department, the Naval Criminal Investigative Service, and other computer-sector programs such as digital forensics at West Virginia educational institutions. He also requested $5 million for his state's local programs from the Department of Homeland Security, specifically FEMA. Requests ranging from $1.5 million to $13 million were for military construction, from maintenance shops and parachute rigging facilities to upgrading aspects of Army National Guard facilities in the state.
10. Robert Bennett (R) of Utah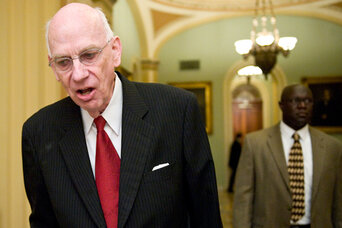 Number of earmarks: 98
Amount requested: $197.2 million
Many of Senator Bennett's earmark requests were for the Defense Department, including many next-generation military technologies, as well as medical programs and advances for injured troops. Large requests included $22.5 million for water infrastructure in rural Utah (to be delivered by the Army Corps of Engineers). Another sought $10 million for alternative and unconventional energy R&D. Smaller requests related to upgrading transportation, bus access, state university facilities and equipment.