1.Who is Thaddeus McCotter?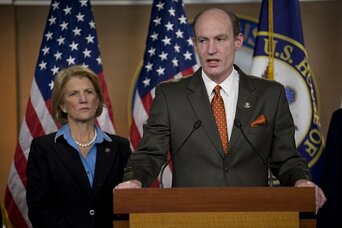 A lifelong Michigander born in Detroit to public school teacher parents, McCotter enjoyed a solidly middle-class, heartland upbringing. A high school football star, he finished first in his class at the University of Detroit, then went on to earn a law degree. He was elected to the Michigan state Senate in 1998. In 2003, he became the representative for Michigan's 11th district.
An eccentric Beatles-loving, joke-cracking guitar player who's always surprising his colleagues (by quoting rock lyrics on the House floor, for example, or hanging a picture of John Lennon over his congressional office desk), McCotter plays lead guitar for the Second Amendments, a bipartisan rock band made up of House members that performs for US forces in Iraq and Afghanistan.
Why is he running?
Two reasons: McCotter sees an opening in a weak field and he wants to use his campaign as a mouthpiece for his message.
McCotter himself told Radio Iowa this week that there was little "ardor" in the current field of GOP presidential hopefuls, and he thinks he can bring something new to the race.
Not that he's necessarily gunning for 1600 Pennsylvania Ave, says Ford O'Connell, director of the Virginia-based Civic Forum PAC.
"Just because someone is running doesn't necessarily mean they're in it to win it," says Mr. O'Connell. "When you run for president, you're getting a national platform. He sees this as an opening for his platform.… He thinks he can chime in on the issue of the decade, our debt problem.
Where does he stand on the issues?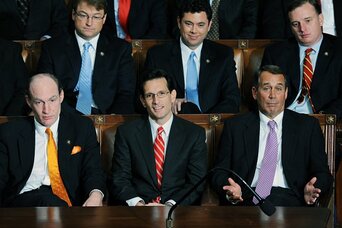 McCotter has strong opinions and he backs them up in his strongly conservative voting record. That includes consistent "yes" votes on anti-abortion, pro-Second Amendment, strong defense, and antitax legislation.
Perhaps most importantly, he voted against the Obama administration's $787 billion stimulus package, earning him tea party praise.
What are his strengths?
"He has a strong voting record that [appeals to] the Republican constituency, he thinks for himself, and he's willing to go outside the box on some things," says Jack Holmes, a political scientist at Hope College in Holland, Mich.
For example, after serving two terms as chairman of the House Republican Policy Committee, McCotter recommended phasing it out and using its funds to pay down the national debt.
Indeed, McCotter's voting record bears testament to the congressman's strong conservative and fiscal credentials, perhaps his greatest asset, and one which will serve him especially well among blue-collar voters and give him populist appeal.
And in a race where most candidates are schooled by image consultants in the finer arts of polishing their personas, McCotter is refreshingly real, says Professor Holmes, who's heard McCotter speak several times.
"He's a thoughtful individual, a thinking conservative who's going to look at the issues in his own way and be his own person," he says.
His independent personality has already won him the support of conservative commentator and publisher Andrew Breitbart, who, in an interview with Politico, called the candidate "blunt, sarcastic, pop-culture-savvy, constitutionally sound, and an authentic voice."
And his weaknesses?
For starters, says O'Connell, "Nobody knows who he is."
Indeed, McCotter is the GOP's dark horse, entering the race at a significant disadvantage with little name recognition, fundraising ability, and experience.
Perhaps most damning to his campaign, McCotter once voted for the Employee Free Choice Act, a pro-union bill that would have made it easier for employees to form and join unions to bargain with employers. It's seen as anti-business, a move he'll be hard-pressed to defend in the race.
And as a member of the House of Representatives without the national profile of a Michele Bachmann or a Ron Paul, the odds are against McCotter.
"It's very hard to run for president as a member of the House," says Holmes. "You only have 1/435th of the country as a constituency," he says.
Indeed, a sitting House member has not won the presidency since James Garfield in 1880.
Charlie Cook of the Cook Political Report said McCotter's chances of winning the nomination are "virtually impossible."
O'Connell calls him "the longest of long shots."
But, says Holmes, McCotter's penchant for raising challenging matters may serve to stir debate and test his contenders. "I think he brings a willingness to raise some difficult issues and possibly show us how the candidates would respond," he says. "If he helps bring out the real candidates, that to me is a real service."
How are his finances?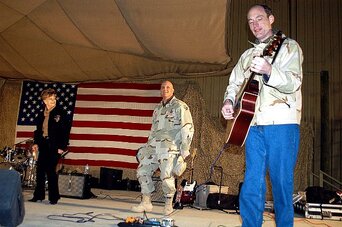 McCotter has about $10,000 in his Champions of American Freedom leadership PAC, and a McCotter adviser recently told CBS News that he would enter the race with a war chest in the mid-six figures. In the past, McCotter's top donors came from the real estate, automotive, and insurance industries.
How much political experience does he have?
After serving as a Michigan state senator for four years, McCotter was elected representative of Michigan's 11th district in 2002.
What is his family and religious background?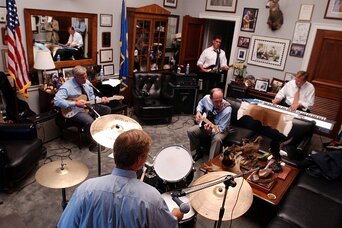 McCotter is married to Rita Michel, a Mexican-American, with whom he has three children, George, Timothy, and Emilia. He is a Roman Catholic who opposes abortion.
What is his media profile?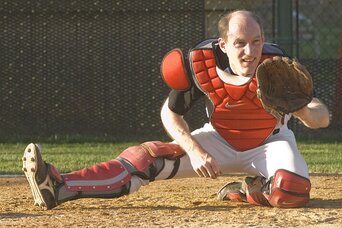 Earlier this year McCotter published "Seize Freedom! American Truths and Renewal in a Chaotic Age," in which he puts forth a spirited conservative plan to renew America. He is also a frequent guest on Fox News's "Red Eye," with Greg Gutfeld.
In his own words
"Motor City hospitality dictates a Michigan message to Mitt that our struggling families, entrepreneurs and workers think Mr. Romney and Mr. Obama are not rivals, they're running mates."