1.Why is Santorum running?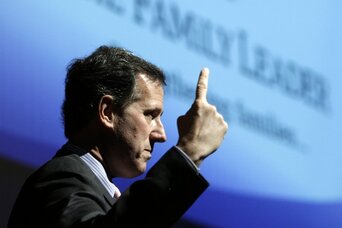 Santorum sees himself as the candidate who can best represent social conservatives, political analysts say.
However, Santorum does not see the 2012 campaign simply as a forum to discuss cultural values, observers and supporters say. He wants to tackle jihadism, which he sees as the root of terrorism. He also advocates limiting government, and restoring fiscal responsibility in Washington, says Sam Clovis, a professor at Morningside College and a talk-radio host in Sioux City, Iowa, who has interviewed Santorum three times.
The health-care plan President Obama signed into law in 2010 was "the final straw for [Santorum] in terms of what it means for freedom and the future of the country," says Richard Girard, an entrepreneur in New Hampshire whom Santorum named to his PAC's advisory committee in the state. Santorum has voiced concern that the new health-care system will lead to devaluing all human life. Santorum has a personal stake in the issue as the father of seven children, including a daughter who was diagnosed with a genetic disorder, Mr. Girard says.
Santorum's longtime love of politics and tremendous self-confidence are key factors in a presidential bid, too, says Alan Novak, who served as chairman of the Republican State Committee of Pennsylvania. Santorum's political acumen has helped catapult him to two improbable victories in Congressional races. In 1990, he won a House seat in the Pittsburgh suburbs by ousting seven-term incumbent Rep. Doug Walgren. In 1994, he narrowly defeated another incumbent, Sen. Harris Wofford, during a year of a Republican wave.
Santorum has grown accustomed to being an underdog, as he is now. "Every time he's underestimated, that's when he surprises people," says Mr. Novak.
What are his strengths?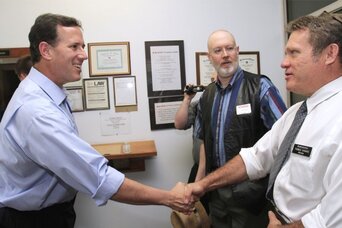 Novak notes how Santorum takes retail campaigning to a new level, thriving in the living-room setting with his soft tone and personal style. "He knows how to humanize issues. He'll talk about what the budget deficit means for people coming out of college and getting homes."
That ability to connect extends to being clear and concise on foreign affairs, says Professor Clovis, where Santorum's eight years of experience on the Senate Armed Services Committee stand him in good stead with voters.
Santorum wins praise from supporters for being a straight-shooter and for bringing up uncomfortable subjects before they became acceptable to address.
"He has been a visionary," says Girard, noting that Santorum has long advocated shoring up the nation's financial health through entitlement reform. When Santorum spoke of reforming Social Security in 1994, his poll "numbers dropped like a rock," says Novak.
What are his challenges?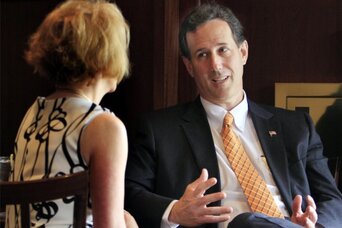 Santorum's national name recognition is poor, which can pose a huge hurdle in the race to raise cash.
Santorum is also seen as unable to win a presidential election because his views are not in the mainstream. Analysts note his 18-point loss in his reelection bid in 2006 in Pennsylvania, a swing state.
Santorum may also face a problem for voting for policies that added to the federal deficit while serving in Congress, says G. Terry Madonna, professor of public affairs at Franklin & Marshall College in Lancaster, Pa. One such vote was for the Medicare prescription drug program.
Who is Santorum's natural base?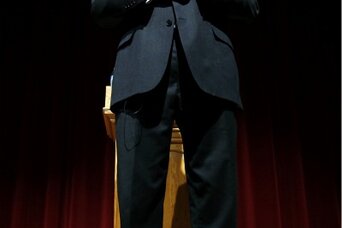 Social conservatives see in Santorum someone who articulates their beliefs and speaks their language. Some in Iowa have already taken to him, particularly in the northwestern part of the state that is highly Republican, says Clovis.
During his career in Congress, Santorum was popular with the National Federation of Independent Business, and received support from CEOs of family-owned businesses, including Jim Herr of Herr's Potato Chips, says Novak.
Many retirees have contributed to Santorum's PAC, according to data from the Center for Responsive Politics, a nonprofit that tracks federal campaign contributions.
Santorum may also draw support from people who are dealing with autism in their families. While he was in the Senate, he cosponsored the Combating Autism Act that became law. "He's a hero to the autism community," says John Pitney, professor of politics at Claremont McKenna College in Claremont, Calif.
What's his war chest like?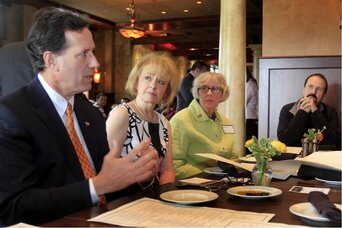 His America's Foundation PAC, which he can access for only certain expenses, has raised over $2 million in four of the past five election cycles, according to the Center for Responsive Politics.
Major donors include John Templeton Foundation employees; Tyco International CEO Edward Breen; Franklin Schoeneman, a Schoeneman Beauty Supply executive; and Robert Toner, a Tower Cable Equipment executive.
What's his political experience?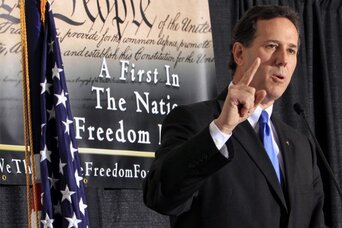 Rick Santorum represented the 18th District of Pennsylvania in the US House from 1991-1995, and then served in the US Senate from Pennsylvania from 1995-2007.
What is his religious and family background?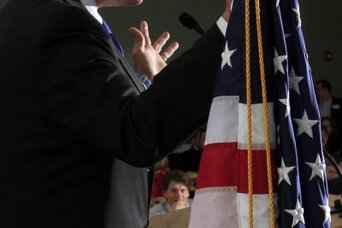 A devout Roman Catholic who regularly attends Mass, Santorum is married to Karen, and they have seven children: Johnny, Daniel, Elizabeth, Peter, Patrick, Sarah Maria, and Isabella.
In his book "It Takes a Family," he criticizes parts of American culture that he says do not preserve the family.
What is his media presence?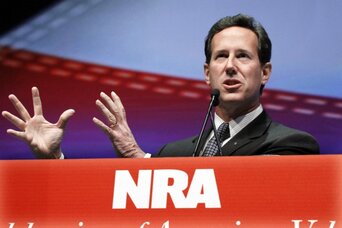 Santorum authored "It Takes a Family: Conservatism and the Common Good" and "Rick Santorum: A Senator Speaks Out on Life, Freedom, and Responsibility." He also was a contributor to Fox News, wrote a column for The Philadelphia Inquirer, and has guest hosted Bill Bennett's "Morning in America" radio program.
In his own words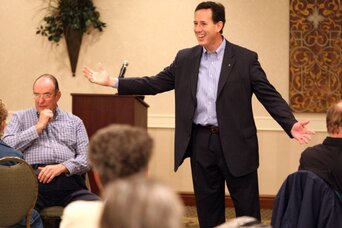 'The Judiciary cannot create life, and it did not create marriage, and it has no right to redefine either one.'