1.Approve the Keystone XL pipeline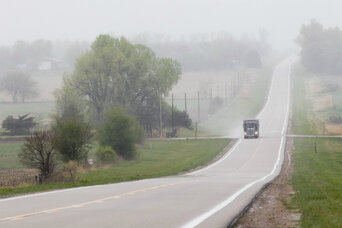 In January, President Obama rejected the controversial Keystone XL pipeline, which was to run from the tar sands of Alberta, Canada, to refineries on the Texas coast. Environmentalists cheered, but labor, another key Obama constituency, was disappointed, given the thousands of jobs at stake. Republicans blasted Mr. Obama not only over the jobs but also because of the energy that could eventually come onstream for American consumers at a time of high gas prices.
Obama said he rejected the pipeline because a congressional deadline "prevented a full assessment of the pipeline's impact." The proposed route would have gone through environmentally sensitive parts of Nebraska. On June 15, the State Department announced an environmental review of the new proposed route, with a goal of reaching a decision by next year.
But perhaps Obama could expedite the decision, if he wants to grab headlines by approving the new Keystone route in time for the Nov. 6 election. Approval of Keystone would take away a GOP talking point on energy and jobs. It would also please the labor movement. Environmentalists would be angry, but Obama may be willing to take that gamble.
Embrace the Simpson-Bowles deficit reduction plan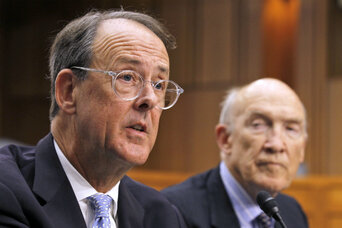 When the Simpson-Bowles debt and deficit commission issued its recommendations in December 2010, President Obama – who had established the commission – thanked the members and then, essentially, put their report on the shelf. Their plan would cut $3 in spending for every $1 of new revenue, and was backed by 11 of 18 members, including all three Republican senators.
At the time, Mr. Obama and the Democrats had just suffered a "shellacking" in the midterms, losing control of the House and barely keeping their majority in the Senate. Still, many observers believe the Simpson-Bowles plan was Obama's opportunity to show leadership and push hard for reforms that would set the nation on a path to fiscal sustainability. On one aspect in particular, entitlements, Obama has yet to propose any big reforms. Instead, Republicans such as House Budget Chairman Paul Ryan have gone first with proposals, allowing Democrats – including Obama – to attack.
But if Obama wants to show that he's willing to stick his neck out, in the face of escalating federal debt, he could embrace Simpson-Bowles, or at least use it as a launch point for discussion. Already, there are rumblings that the plan could take center stage after the November election, when Washington could see the mother of all lame-duck sessions of Congress. Looming are the year-end expiration of the Bush-era tax cuts, deep automatic cuts in defense and other discretionary spending, and the prospect of another battle to raise the debt ceiling.
No one expects any serious negotiation before the November election, but Obama could seize the rhetorical moment and get behind the report he commissioned. The group was named for its co-chairs, Sen. Alan Simpson (R) of Wyoming and former Clinton White House chief of staff Erskine Bowles.
Ease up on coal regulations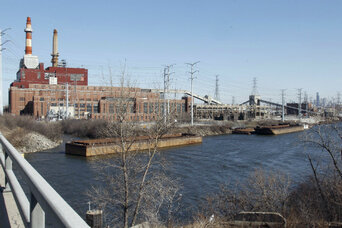 Easing up Environmental Protection Agency regulation of coal-fired power plants would not be as grabby a maneuver as approving the Keystone XL pipeline or embracing the Simpson-Bowles deficit reduction plan. But if Obama were to make moves to ease new regulations on coal-fired plants, it could curry favor in parts of key battleground states – Ohio, Pennsylvania, and Virginia.
Advocates of reduced regulation argue that new federal mandates governing emissions from coal- and oil-fired plants will hurt the US economy as they cause energy prices to rise.
Last December, the EPA unveiled standards to limit mercury and other toxic emissions from the power plants. Supporters of the regulations say that the health benefits reduced air pollution. Opponents say that the rules could force the closure of some plants and threaten the reliability of the nation's power grid.
On June 20, a Republican-led effort in the Senate failed to gather enough votes to scuttle the new regulations. Obama has touted the new rules, while promising flexibility to protect industry.
But if Obama wanted to ease some of the opposition he faces in coal country, he could take steps to dial back the regulations. That would likely be seen as a desperation move, after billing himself as the "green president." But if it spells the difference between victory and defeat in Ohio and Virginia, it might be tempting.
Switch out Joe Biden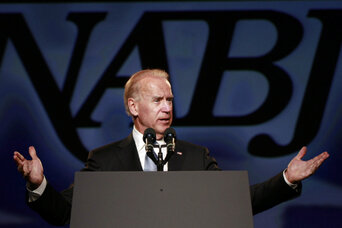 Another desperation move might be to nudge Vice President Joe Biden aside in favor of putting Secretary of State Hillary Rodham Clinton on the ticket. This idea, floating around for months, verges on political science fiction, but it's always a possibility. Democratic strategists argue that the only way Vice President Biden leaves the ticket, barring a health issue, is if he says or does something so egregious he has no choice but to withdraw.
Getting Secretary Clinton to give up her long-anticipated retirement is another question. But if Obama were able to convince her, she could breathe new life into flagging Democratic prospects – especially among women voters. Clinton has only grown in global stature since her failed presidential bid in 2008, and is the early front-runner for the 2016 Democratic nomination, if she decides to run.
For now, though, Biden looks like he's in good shape. He does well with white, blue-collar audiences that Obama has often struggled to connect with, particularly in Rust Belt battleground states.