Work colleges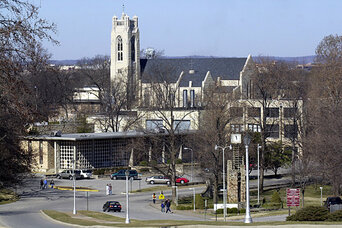 At these schools, all students work to help run the campus instead of paying tuition. But some of them still borrow money to cover the cost of books, supplies, and other personal expenses.
Two colleges:
• Berea College in Kentucky
• College of the Ozarks in Missouri
Private nonprofit colleges and universities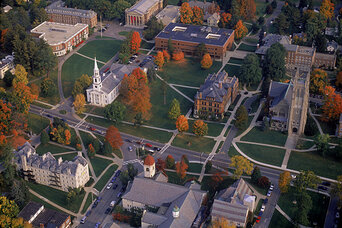 Williams College and Princeton University are examples of pricey colleges that pledged to meet all of students' documented financial need so they could graduate without loans. Earlier this year, however, after significant losses in its endowment, Williams announced that starting with the class of 2011, some students would be expected to take on modest loans.
Eight colleges:
• Caldwell College in New Jersey
• California Institute of Technology
• Hampton University in Virginia
• Lane College in Tennessee
• Princeton University in New Jersey
• The Baptist College of Florida
• Tusculum College in Tennessee
• Williams College in Massachusetts
Public colleges and universities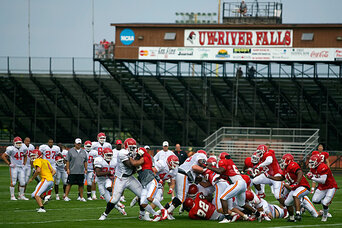 These schools' low-debt levels stand incontrast to the average amount of debt graduates take on in their states: Oklahoma: $20,469; New York: $25,739; Georgia: $16,568; Texas: $20,015; Wisconsin: $22,904; New Mexico: $21,478.

At the City University of New York (CUNY) Staten Island, students pay an average of $6,884 a year after receiving financial aid, according to the US Department of Education's College Navigator website. Thirteen percent of students took out loans in 2008-09, at an average amount of just under $4,000.
Ten colleges:
• Cameron University in Oklahoma
• CUNY College of Staten Island in New York
• CUNY Hunter College in New York
• Kennesaw State University in Georgia
• Lamar University in Texas
• New Mexico Institute of Mining and Technology
• Sam Houston State University in Texas
• Southeastern Oklahoma State University
• University of Wisconsin, River Falls