1.Drunk birds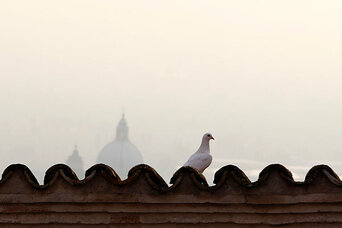 Birds of all feathers often capture unwanted attention at the border. To subdue the creatures, people sometimes give them alcohol or medication. Not long ago, a woman nestled four doves inside her jacket as she walked past customs inspectors, who intercepted the flock. Maybe the empty bird cage in her hand gave the woman away.
Feathered and frozen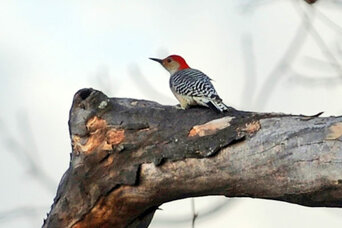 X-rays detected several woodpecker carcasses – frozen – in the handbag of a woman on a passenger bus. She told inspectors the birds were intended for medicinal purposes. Some people smuggle the birds because they are thought to be useful in casting love spells. Hummingbirds, gutted and dried out, also are brought in and worn around the neck in a satchel to attract love.
Cleavage as hiding place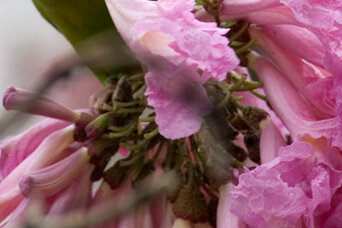 A food container proved versatile for someone who wasn't exactly hungry for leftovers. When opened, the box revealed two parakeets where perhaps a half-eaten burrito should have been. Small birds also have been smuggled inside toilet paper rolls, their wings taped flat against a woman's cleavage or the leg of a man wearing baggy pants.
Gift box
Last January, a gift-wrapped box seemed innocuous enough. The present inside? A pair of yellow canaries. No word on whether the birds sang their way to freedom.
Precious gift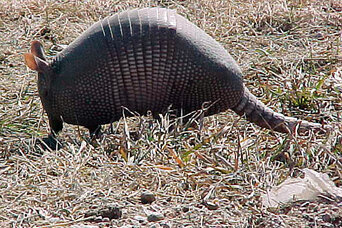 Although some exotic animals can be brought into the US, provided regulations are followed, the giant armadillo is a protected species. At Tucson International Airport, inspectors opened a shipping crate to find the armor-like skin of a giant armadillo, along with some gems and rocks. It was meant as a gift to a gem distributor in Tucson, Ariz., from his South American supplier.
Pickup's secret compartment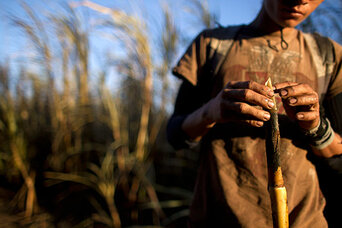 Travelers must declare all plant and animal products from other countries to minimize the risk of spreading diseases. Sugar cane, or caña, is prohibited, something that was probably well known to the driver of a pickup truck who tried to smuggle it in December. The stalks of sugar cane, widely used in authentic Mexican cuisine around the holidays, were hidden under the bed liner of a pickup truck.
Magic beans?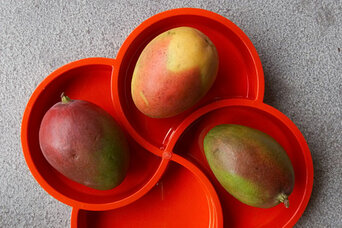 Although mangoes from Mexico are brought into the US commercially, they hit store shelves only after being treated with heat. But mango connoisseurs prefer the flavor of the fruit in its unaltered state, so one border crosser stuffed several in a bag of dried beans.
A glass of avocado a day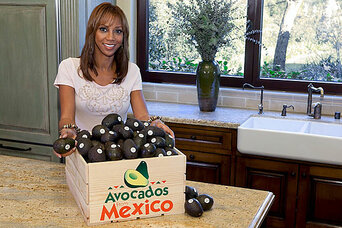 The US imports avocados from Mexico, but to ward off a pest that has been found in the fruit, individuals are not allowed to bring them in. Still, people keep trying, as did someone who concealed several avocados in a box of drinking glasses.
Sapotes-scented baby wipes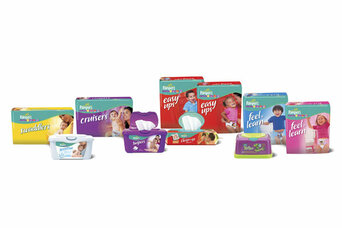 Sapotes, a tropical fruit, is so vulnerable to the fruit fly that it is not allowed into the US, even commercially. That didn't stop someone from attempting to get some fragile sapotes across by placing them deep inside a container of baby wipes.
Underwear? Check. Illegal plant? Check.
Because of the risk for pests, all plants must be declared at the border. In one instance, Customs inspectors found two undeclared plants tucked away in a suitcase strapped to the roof of a car.
"Everybody keeps their plants in a suitcase, right?" says Tracy Filippi, agriculture program manager with Customs and Border Protection in Arizona's Tucson sector. "Right there with their underwear."