Washington
1.Fewer references to 'job killing'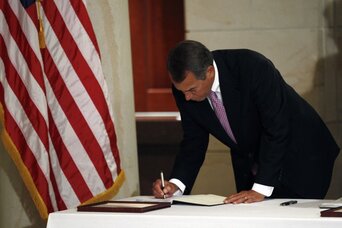 House Republican leaders briefly sidelined their mantra of a "job killing" health-care reform. Instead, Speaker John Boehner's early remarks after the shooting substituted "job crushing" or "job destroying." GOP leaders play down the linguistic shift: "We've often used those terms interchangeably," says Boehner spokesman Michael Steel. But by midweek, "killing" was back in the lexicon of at least several Republicans. Democrats also reprised the term in floor debate, if only to chide Republicans for using it in the first place. The title of the Republicans' bill remains "Repealing the Job-Killing Health Care Law Act."
Fewer caustic insults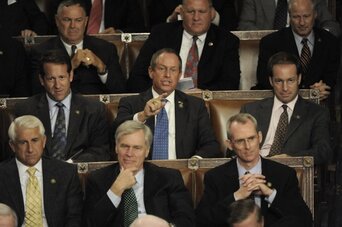 On an imprecise scale of 1 to 10 – with GOP Rep. Joe Wilson's "You lie!" during a 2009 speech by Mr. Obama a 10 – the debate over repeal of health care ranks somewhere in the middle. Democrats took strong exception to GOP claims that health-care reform was a "government takeover." Rep. Steve Cohen (D) of Tennessee compared it to the Nazi propaganda minister's signature "big lie": "Just like Goebbels: You say it enough, you repeat the lie, you repeat the lie, you repeat the lie, and eventually people believe it," he said on the floor on Tuesday – another 10.
But that was an exception. Most chose less-toxic ways to say, "You're wrong." Rep. Debbie Wasserman Schultz (D) of Florida disagreed with a GOP claim that Obama told the Democratic caucus that health-care reform would shrink the number of tests available to a patient: "That is simply not true. That never happened. He never said that. And at the end of the day, we need to make sure that we are entitled to our opinions but not to our own facts," she said in Tuesday's floor debate.
Random acts of bipartisanship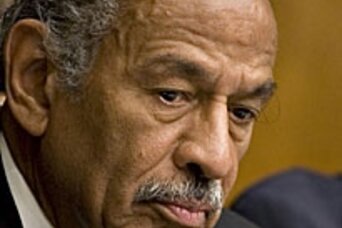 All those grace notes of civility that oil Senate debate – "my good friend," "the distinguished senator" – have, over time, faded in the House. But not entirely. Rep. John Conyers (D) of Michigan responded to a GOP claim that big government was to blame for the health crisis by congratulating Rep. Lamar Smith (R) of Texas for taking his place as chair of the House Judiciary Committee.
Less yelling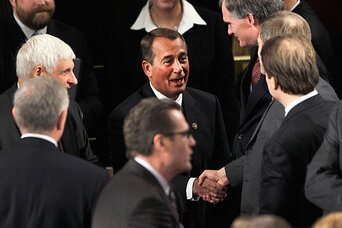 During last year's health-care debate, then-minority leader Boehner's exclamations of "hell no" scored a 10. But the volume of the repeal debate never got much beyond a 7 or 8. Rep. Pete Stark (D) of California, no stranger to strong words, kept his remarks to a monotone.
Next test: seating plan at State of the Union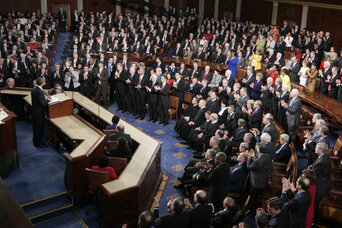 In a bid to signal a more civil tone, Sen. Mark Udall (D) of Colorado is proposing that Democrats and Republicans sit with one another, instead of facing off across a center aisle. Sens. Charles Schumer (D) of New York and Tom Coburn (R) of Oklahoma, bookends on most policy issues, have already announced that they will sit together. Speaker Boehner is cool to the idea. "They're adults. They can sit where they want," said Steel, his spokesman.