1.'Some Like It Hot'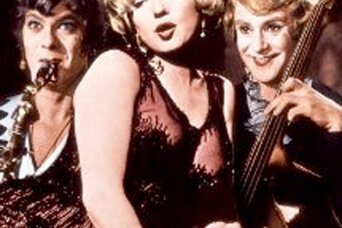 The 1959 film directed by Billy Wilder stars Jack Lemmon and Tony Curtis as two musicians who are forced to dress as women to hide from mobsters in an all-girls band. Marilyn Monroe co-stars as Sugar Kane, the singer of the band whom they befriend along the way, while Joe E. Brown plays a millionaire who becomes enamored with Lemmon and George Raft portrays the leader of the mobsters.
Various stage versions of the movie, including a musical version titled "Sugar" after Monroe's character's first name, have been attempted, and a 2002 version featured Curtis taking on Brown's role.
The tony voice Curtis puts on when pretending to be a young millionaire to romance Sugar is widely acknowledged to be an imitation of actor Cary Grant. Lemmon pokes fun at this when his character hears the voice, telling Curtis's character, "Nobody talks like that!"
According to the Daily Mail, the film was shot in black-and-white because the film style was better for Curtis and Lemmon's heavy makeup.
'Tootsie'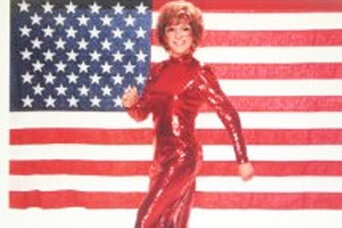 The 1982 film starring Dustin Hoffman was directed by Sydney Pollack. Hoffman stars as actor Michael Dorsey, who has a reputation for being difficult and so decides to dress as a woman named Dorothy Michaels to get a part on a soap opera. Complications ensue when he falls for his female co-star and his co-star's father gets a crush on him.
Hoffman took social media by storm recently when a video of him speaking about how "Tootsie" changed his view of women became popular.
"I went home and started crying talking to my wife," the actor said of the time after he got his makeup test. "I said, 'I have to make this picture'… I think I'm an interesting woman when I look at myself onscreen, and I know that if I met myself at a party, I know I would never talk to that character because she doesn't fulfill, physically, the demands that we're brought up to think women have to have in order for us to ask them out… there's too many interesting women I have not had the experience to know in this life because I've been brainwashed.
"That was never a comedy for me," the actor added.
'Dr. Strangelove or: How I Learned to Stop Worrying and Love the Bomb'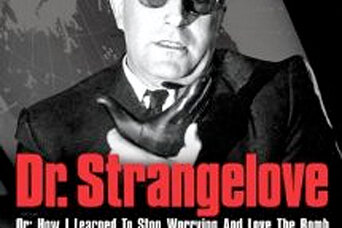 The 1964 movie directed by Stanley Kubrick stars Peter Sellers as, among other roles, the president of the United States and the title role, a doctor who is a former Nazi but now is a member of the US government. The plot follows the US government's attempt to deal with the crisis after a rogue general orders an attack on Russia and the end of the world becomes a possibility.
According to one of the screenwriters, Terry Southern, it was the movie's production studio Columbia Pictures that asked that Sellers play multiple roles, believing that the 1962 movie "Lolita" had done well because Sellers' character dressed as multiple people. Columbia asked that Sellers play four characters, but the actor ended up taking on three, declining to play a general with a Southern accent. "Am having serious difficulty with the various roles," Sellers wrote Kubrick via telegram, according to Southern. "Now hear this: there is no way, repeat, no way, I can play the Texas pilot, 'Major King Kong.' I have a complete block against that accent... Please forgive."
'Annie Hall'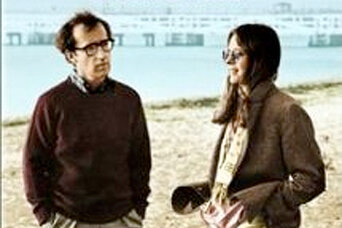 The 1977 film was directed by and stars Woody Allen as Alvy Singer, a struggling comedian who chronicles the ups and downs of his relationship with Annie (Diane Keaton), who is trying to make it as a singer.
Annie's record producer, who becomes Alvy's romantic rival, is played by singer-songwriter Paul Simon.
The idea of Alvy's house growing up being located underneath a roller coaster didn't come up until the director was looking at locations in Brooklyn and saw a real-life example.
'Duck Soup'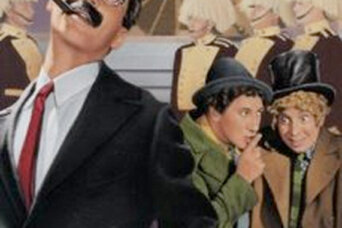 The Marx brothers film directed by Leo McCarey was released in 1933 and follows the brothers in the fictional country of Freedonia. Rufus T. Firefly (Groucho Marx) becomes the leader of the country despite his complete lack of experience. In order to try to remove Firefly from office, a foreign ambassador sends two spies (Chico and Harpo Marx) to try to find incriminating information about Firefly, while Firefly's assistant (Zeppo Marx) tries to keep the new government leader in check.
One final gag in the film includes Groucho Marx as Firefly donning different war uniforms during a battle sequence, including a Scoutmaster for the Boy Scouts uniform, two different Civil War-era outfits, and a uniform that would be worn by a palace guard in the UK.
'Blazing Saddles'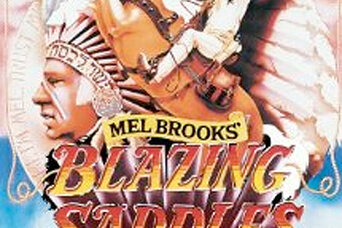 The 1974 movie directed by Mel Brooks stars Cleavon Little as Bart, an African-American man who becomes sheriff of a small town in the West, unaware that the villainous attorney general of the state (Harvey Korman) planned for him to take the job in the hopes that the choice would offend the population and make them leave or lynch him. Bart teams up with the man known as the Waco Kid (Gene Wilder) to try to win over the town.
In the Old West town, everyone has the last name of Johnson, and careful listeners will hear that two are named Howard Johnson and Dr. Samuel Johnson, respectively.
Roger Ebert wrote in his review of the film, "[It] does everything to keep us laughing except hit us over the head with a rubber chicken... It doesn't have a lot of classy polish and its structure is a total mess. But of course!"
'M*A*S*H*'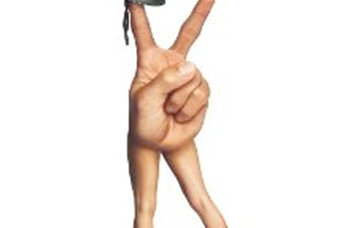 Directed by Robert Altman, the 1970 movie stars Donald Sutherland as "Hawkeye" Pierce and Elliott Gould as "Trapper John" McIntyre (roles that, of course, actors Alan Alda and Wayne Rogers would later take on). Hawkeye and Trapper John serve as doctors for a mobile army surgical hospital during the Korean War.
The storyline was based on a novel by Richard Hooker (a pseudonym for writer W.C. Heinz and Dr. H. Richard Hornberger), titled "MASH: A Novel About Three Army Doctors." Hornberger drew on his own experiences working as a surgeon in the military during the Korean War for the novel.
The movie was released again in theaters in 1973 in an attempt to make the TV series, which was still trying to gain viewers at that time, more popular.
'It Happened One Night'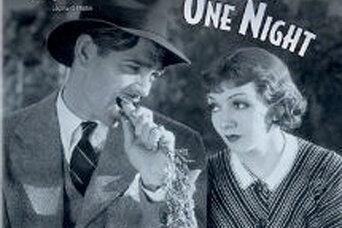 Director Frank Capra's 1934 film stars Claudette Colbert as an heiress who runs away from her father and Clark Gable as a reporter who thinks he's found the perfect scoop.
Colbert had made a film with Capra before, the 1927 movie "For the Love of Mike," but it hadn't gone well and she had decided never to work with him again. The director was able to make her break that promise after her salary for the movie was doubled and he promised to film her scenes in the movie in a month so she would have time to take a vacation.
'The Graduate'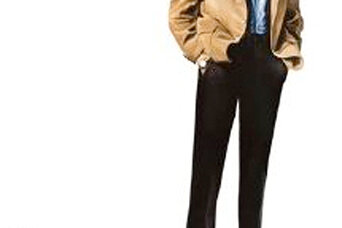 The 1967 film directed by Mike Nichols stars Dustin Hoffman as the title graduate, who's unsure what to do with himself after college and soon becomes better acquainted with his parents' friend Mrs. Robinson (Anne Bancroft) and her daughter Elaine (Katharine Ross).
Actor Robert Redford was considered for the lead role, but Nichols decided he wasn't the right fit for Benjamin Braddock. "I said, 'You can't play it. You can never play a loser,'" Nichols said at a 2003 screening of the film. "And Redford said, 'What do you mean? Of course I can play a loser.' And I said, 'Okay, have you ever struck out with a girl?' and he said, 'What do you mean?' And he wasn't joking."
'Airplane!'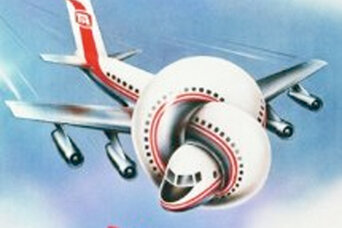 Jim Abrahams and David and Jerry Zucker's 1980 movie stars Julie Hagerty as a flight attendant and Robert Hays as her ex-boyfriend who is a passenger on one of her flights and whose past as a pilot comes into play when the plane encounters trouble.
The movie's main elements parody the 1974 film "Airport 1975" and the 1957 movie "Zero Hour!"
The role played by actress Ethel Merman – a soldier who believes he is Ethel Merman – was the actress's last movie appearance.
'The Producers'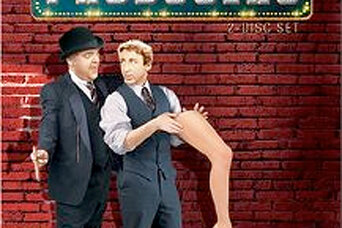 Director Mel Brooks' 1968 film stars Gene Wilder as a shy accountant, Leo, who works for a producer, Max (Zero Mostel). The two soon hatch a plan to raise money for a show that will be intentionally terrible – the two of them will reap the rewards when the show (which will be titled "Springtime for Hitler") is a flop and closes on opening night.
The movie was adapted into a Tony-winning musical of the same name which premiered on Broadway in 2001 and starred Matthew Broderick as Leo and Nathan Lane as Max. In a twist, the musical was then adapted into a 2005 movie, also titled "The Producers."
Legend has had it that the movie was banned in Germany, but the fact that the country decided not to distribute it could have stemmed from the fact that it hadn't performed well at the American box office.
'A Night at the Opera'
The 1935 movie starring the Marx Brothers was directed by Sam Wood and followed protagonist Otis B. Driftwood (Groucho Marx) and the troubles that result when he encounters various denizens of the opera world, including an opera singer's manager (Chico Marx), a famous tenor (Walter Woolf King), and the tenor's former dresser (Harpo Marx).
The film is often remembered for a scene which takes place in a tiny stateroom on a ship and begins with the Marx brothers and an opera singer hiding in the room but has more and more people enter until 15 people occupy the small space.
Actual opera compositions are performed in the film, including a section from the opera "Il Trovatore."
'Young Frankenstein'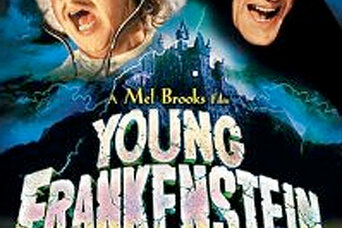 Director Mel Brooks' 1974 movie stars Gene Wilder as the grandson of Victor Frankenstein (he pronounces it Frahnkensteen) who inherits the old family home in Transylvania and travels there, only to become fascinated with his relative's experiments and whether his theories of reanimation could be made possible. Marty Feldman plays Igor and Teri Garr plays the young laboratory assistant.
In an interview with the Los Angeles Times, Brooks said it was Wilder who pitched the idea of a new "Frankenstein" film to him. His pitch, said Brooks, was that "the grandson of Dr. Frankenstein wanted nothing to do with the family whatsoever. He was ashamed of those wackos. I said, 'That's funny.'"
Their only disagreement came when Wilder wanted the monster (Peter Boyle) to sing and dance to "Putting on the Ritz." Brooks said he thought it was "just going to be silly." "Shame on me... we shot it and I said, 'This is the best thing in the movie,'" he said.
'Bringing Up Baby'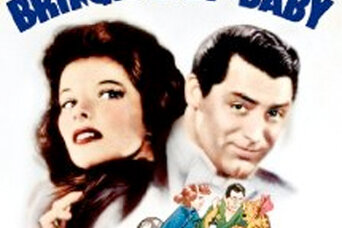 Howard Hawks' 1938 movie stars Cary Grant as David Huxley, a shy paleontologist who is trying to secure money for his museum when he runs into scatterbrained heiress Susan Vance (Katharine Hepburn). The pair soon encounter multiple leopards and a yappy dog who's determined to steal David's prize dinosaur bone.
Actor Walter Catlett, who portrays a bumbling constable, gave Hepburn comedy tips during filming, as the actress had done mostly dramatic work.
Actress Virginia Walker, who played David's fiancé Alice, later married Hawks' brother, William Hawks.
'The Philadelphia Story'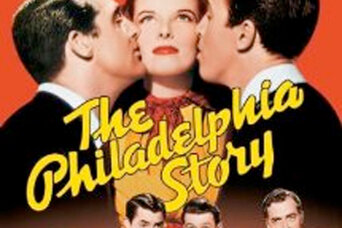 The 1940 movie directed by George Cukor stars Katharine Hepburn as Tracy Lord, an upper-class young woman who's about to be married. Since the wedding of a member of a prominent Philadelphia family is news, reporter Mike Connor (James Stewart) sneaks into the family celebrations. Meanwhile, Tracy's ex-husband C.K. Dexter Haven (Cary Grant) has shown up despite the bride-to-be clearly not being pleased to see him.
Hepburn portrayed Tracy in the stage play of "Philadelphia" before taking on the role for the film version, and the actress was given choice of director, screenwriter, producer, and fellow actors for the movie.
Grant requested what was a very high salary at the time for the film. He later donated the entire sum to the British War Relief Fund.
'Singin' in the Rain'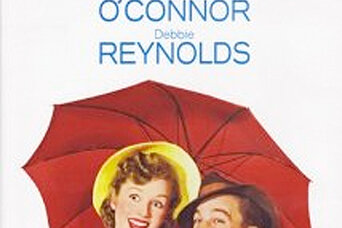 Stanley Donen and Gene Kelly's 1952 film stars Kelly as Don Lockwood, one half of a dynamite silent movie team. But when "talkie" movies become popular and his co-star Lina Lamont's nails-on-a-chalkboard voice spells disaster, he, his best friend Cosmo (Donald O'Connor), and girlfriend Kathy (Debbie Reynolds) must figure out how to save his career.
In the famous scene in which Kelly tap-dances in the rain, he had a high fever at the time. The production team decided to use milk mixed with water for the rain because it was more visible.
'The Odd Couple'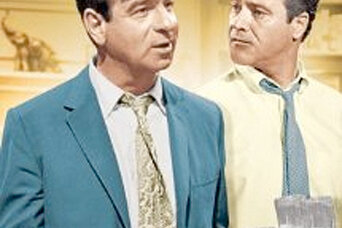 Gene Saks' 1968 movie stars Jack Lemmon as Felix Unger and Walter Matthau as Oscar Madison, who move in together after Felix and his wife separate but find their friendship tested by Felix's focus on cleanliness and Oscar's messy ways.
"Couple" started life as a play by Neil Simon (who also adapted the screenplay) on Broadway, where it also starred Matthau. After the success of the film, the story was adapted into a sitcom, which starred Jack Klugman as Oscar and Tony Randall as Felix and ran on ABC from 1970 to 1975.
The film's theme, composed by Neal Hefti, was used in the movie, the TV show, and the movie's sequel, 1998's 'The Odd Couple II.'
'The General'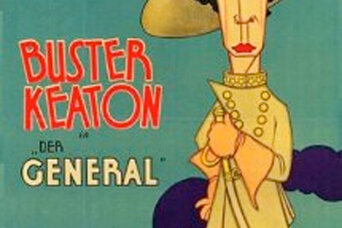 Clyde Bruckman and Buster Keaton's 1926 silent film stars Keaton as Johnnie, a train engineer who tries to enlist in the Confederate Army at the beginning of the Civil War but is told to remain in his current job because of its value to the war effort. He is spurned by his fiancé, who thinks he avoided enlisting, and Johnnie must save her and his beloved train when the two are taken by Union soldiers.
The film was not initially well-received, with the New York Times calling it "by no means so good as Mr. Keaton's previous efforts."
However, film critic Roger Ebert named it one of the 10 best films of all time (a list ranked alphabetically, not numerically).
'His Girl Friday'
Director Howard Hawks' 1940 movie stars Rosalind Russell as Hildy Johnson, a reporter who's decided to leave the newspaper business once and for all to get married. But her editor and ex-husband (Cary Grant) will do just about anything to stop her.
The film is an adaptation of the play "The Front Page," keeping many of the elements of the plot but changing the character of Hildy from a man to a woman. (The male character is also named Hildy Johnson in "Page," but in "Friday," it's explained that her full name is Hildegard.)
Actor Ralph Bellamy plays Hildy's fiancé in the film, so as an inside joke, when Grant's character is asked to describe the appearance of Bruce, Bellamy's character, Grant says, "He looks like that fellow in the movies – you know, Ralph Bellamy."
'The Apartment'
Director Billy Wilder's 1960 film stars Jack Lemmon as C.C. Baxter, a lowly worker at an insurance company who wins over his superiors by loaning out his apartment for their affairs. C.C. soon finds himself in trouble when he falls in love with one of their conquests (Shirley MacLaine).
The movie is the basis for the musical "Promises, Promises," which premiered on Broadway in 1968 and was revived on Broadway in 2010.
'A Fish Called Wanda'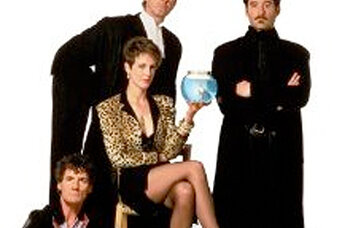 The 1988 movie was directed by Charles Crichton and stars John Cleese as a lawyer, Archie, who meets Wanda (Jamie Lee Curtis), a con artist who is trying to find out where her criminal associates stashed some diamonds. Wanda and her boyfriend Otto (Kevin Kline), believing that Archie knows where the diamonds are hidden because he is representing their criminal rival, involves him in their plans and Archie soon finds himself caught in the middle between the feuding thieves.
Cleese's real-life daughter, Cynthia Caylor, portrayed his onscreen daughter Portia.
'Adam's Rib'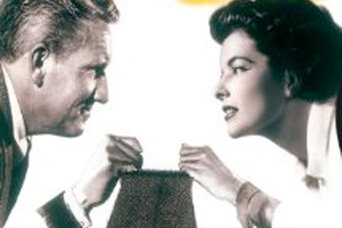 George Cukor's movie was released in 1949 and starred Spencer Tracy and Katharine Hepburn as Adam and Amanda Bonner, married lawyers who find themselves on opposite sides of a case when Amanda sides with a woman who assaults her philandering husband and Adam chooses to represent the man.
The movie was co-written by husband and wife Garson Kanin and Ruth Gordon, who is best known for her film roles in "Rosemary's Baby" as neighbor Minnie and as Maude in the movie "Harold and Maude."
'When Harry Met Sally...'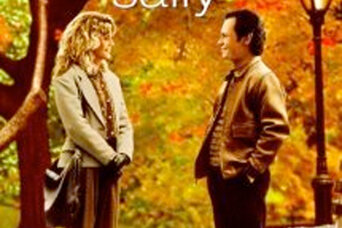 The 1989 movie directed by Rob Reiner stars Meg Ryan as Sally Albright and Billy Crystal as Harry Burns, who first meet while driving cross-country from Chicago to New York and have an argument over whether men and women can truly be friends without romance getting in the way. When they become friends years later, the question gets put to the test.
According to Reiner, Nora Ephron, who wrote the screenplay, based the character of Harry on Reiner himself and Reiner's friend Andy Scheinman.
The film went through several title changes, and Reiner finally told the crew whoever thought of the final name would receive a case of champagne.
'Born Yesterday'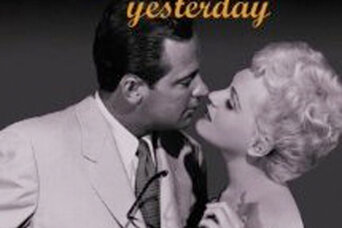 The 1950 film, directed by George Cukor, follows a rich junk dealer, Harry Brock (Broderick Crawford), who decides to go to Washington, D.C., to buy off politicians with his money, and his former showgirl girlfriend Billie (Judy Holliday), who comes with him. When Billie's lack of polish becomes apparent, Harry hires a reporter (William Holden) to teach her and as she learns more about the world, Billie begins to realize how amoral Harry is.
Holliday originated her role in the stage production of the same name and was then brought on to play Billie in the film version.
The film was remade in 1993 starring Melanie Griffith, but the movie was negatively received by critics.
'The Gold Rush'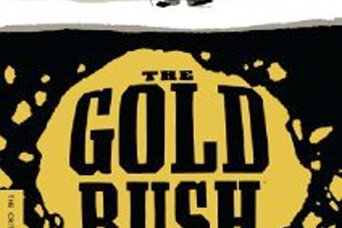 The 1925 film directed by Charlie Chaplin stars the actor as his character known as the Tramp, who goes to the Yukon because of the reputed gold rush happening there. Misadventures include falling in love with a girl in a saloon and getting stuck in a cabin when inclement weather forces him to stay there.
A sequence in which Chaplin makes dinner rolls dance has been referenced in multiple other films, including the 1993 movie "Benny and Joon" and the 2011 movie "The Muppets." Actor Robert Downey Jr. also performed the routine when he played the actor in the 1992 biopic "Chaplin."
The movie is the highest-grossing silent comedy film of all time.