1.'Silkwood'
Nora Ephron was born in Manhattan into a family of four sisters, all of whom became writers (sister Delia was a frequent collaborator). Ephron first worked as a journalist, holding down a position as an intern in the John F. Kennedy White House and working with the mail at the magazine Newsweek, and wrote for the New York Post, Esquire and the New York Times Magazine. She broke into screenwriting when her then-husband Carl Bernstein asked her to edit the script for the film adaptation of "All The President's Men," and while her treatment went unused, it led to Hollywood becoming interested in her writing talents.
One of the early films she wrote was the 1983 movie "Silkwood," which was based on the real-life Karen Silkwood who tried to bring to the attention of the public the dangerous working conditions at the nuclear plant where she was employed. The film starred Meryl Streep as Silkwood, Cher as Karen's roommate Dolly, and Kurt Russell as Karen's boyfriend Drew. The movie was nominated for five Oscars, one for Streep as Best Actress, another for Cher for Best Supporting Actress, Best Original Screenplay for Ephron and Alice Arlen, Best Director for Mike Nichols and Best Film Editing, for Sam O'Steen.
Great line: "I remember in high school, her saying, 'Now what'd you want to take that science class for? There's no girls in that science class. You take home ec, why don't you? That's the way to meet the nice boys.' 'Mom,' I said, There ain't no boys in home ec. The boys are in the science class.' She hated when I said 'ain't.'" –Karen Silkwood (Meryl Streep)
'When Harry Met Sally...'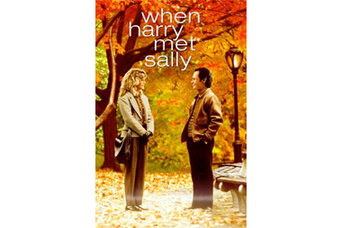 Ephron wrote the script for the 1989 movie (and said she based the character of Harry off director Rob Reiner). Billy Crystal starred as Harry Burns, who meets Sally Albright (Meg Ryan) when they drive from Chicago to New York and the two get in an argument over whether men and women can truly be friends without romance getting in the way. Sally says yes; Harry gives an emphatic negative. The movie was nominated for a Best Original Screenplay Oscar for Ephron.
Great quote: "I love that you are the last person I want to talk to before I go to sleep at night. And it's not because I'm lonely, and it's not because it's New Year's Eve." –Harry Burns (Billy Crystal)
'Sleepless in Seattle'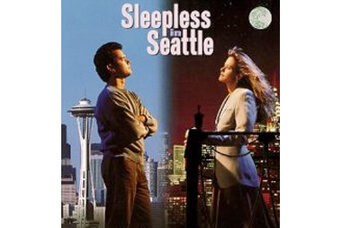 Ephron wrote and directed the 1993 film, which starred Tom Hanks as Sam Baldwin, a lonely widower who talks about losing his wife on a late-night radio show when Annie Reed (Meg Ryan) happens to be listening. Meanwhile, Sam's son Jonah (Ross Malinger) is determined to find his dad someone new and thinks Annie's a perfect choice. The Empire State Building got another romantic PR boost with the film, which was nominated for Best Original Song for Marc Shaiman and Ramsey McLean and Best Original Screenplay for Nora Ephron, David S. Ward and Jeff Arch.
Great quote: "Thanks for dinner. I've never seen potatoes cooked like that before." –Jonah Baldwin (Ross Malinger)
'You've Got Mail'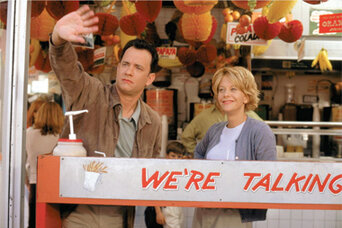 The 1998 movie, directed and written by Ephron, was a remake of the 1940 film "The Shop Around the Corner," updated for the digital age. Kathleen Kelly (Meg Ryan) and Joe Fox (Tom Hanks) meet anonymously in a chatroom and begin an e-mail-only romance, unaware that Joe is the business titan running the chain bookstore that's threatening Kathleen's small children's bookshop.
Great quote: "Once I read a story about a butterfly in the subway, and today, I saw one! It got on at 42nd and off at 59th, where, I assume, it was going to Bloomingdale's to buy a hat that will turn out to be a mistake, as almost all hats are." –Kathleen Kelly (Meg Ryan)
'Julie & Julia'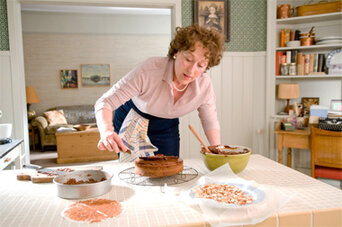 Ephron wrote and directed the 2009 film, which was based off a book by Julie Powell. Powell (Amy Adams) tries to cook through every recipe in legendary chef Julia Child's "Mastering the Art of French Cooking" in a year, while a separate storyline follows Child (Meryl Streep) as she lives in Paris and learns to cook. Streep received a Best Actress Oscar nomination for her role.
Great quote: "If no one's in the kitchen, who's to see?" –Julia Child (Meryl Streep) on cooking mistakes