1.Find your values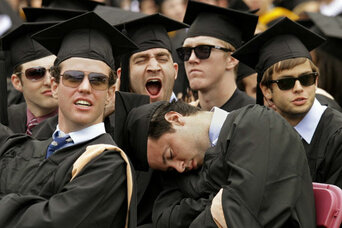 Brown says she always started her class with a question: "Do you know what's important to you?"
"It was always a little risky at the beginning," she said. "They didn't know me very well."
So she had her students go through a list of 50 values - everything from "love" to "financial security" to "continued learning." (For a list of some of Brown's values go to her blog Girls Guide to Swagger). She asked them to circle what was important to them. Then she'd have them identify their top 10, then their top five, and then one by one she'd ask students to throw away different values until one, core, idea remained.
"Think about what is in your hand," she'd say. "What did you keep hold of and why?"
She says she's gone back to her own list at different career turning points in her life.
Dream big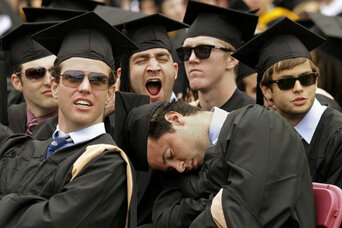 Brown says she encouraged her students to think about what they would like to be doing in five years.
"Imagine yourself superbly happy," she says. "Are you designing clothes? Are you in the Peace Corps? Are you working in the inner city?"
Write a bit about that vision. And then figure out what you can do in the next year or so to make steps toward that dream.
Listen to your inner wisdom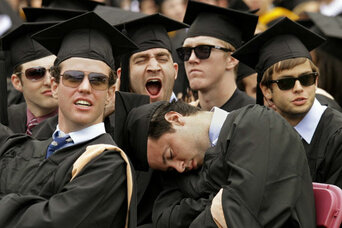 "Everybody will have advice for you when you are a graduate," Brown says. And usually this advice is well-intended.
But remember - this is advice that is true for the giver, not necessarily for you. And a lot of times the suggestions come in what she calls the "you must" form: "You must move to New York City. You must go to graduate school."
When you hear "must," Brown says, you should check in with your "inner wisdom." She describes this as a gut feeling, a sense that something doesn't feel quite right.
This doesn't mean to ignore advice, she says - not at all. It just means that as a new graduate it is quite easy to get off track from Tips No. 1 and 2, and that a way to stay the course is to follow (and develop) that sense of what is right for you.
Face reality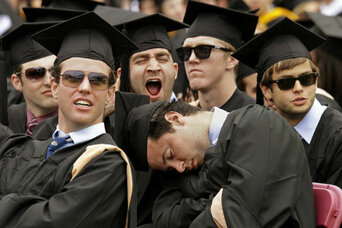 This is one for the graduates who expect to run their own company at age 23, or who tell recruiters things like, "I don't want to work in an office," or who say that the answer to Tip No. 2 is "I see myself running this company in five years."
Calm down, Brown says.
"You may land your dream job out of college but it doesn't happen very much," she says. And that's OK, she says. If you don't have the gig you expected — or if student loans and rent are getting in the way of your dream career — take steps to improve your employment profile. Ask for an information interview at a company where you'd like to work, and then really listen to what you hear.
"This is a lot more helpful than what your uncle is telling you," she says.
Volunteer in areas where you'd like to work.
Whatever you want to do or dream you can do, begin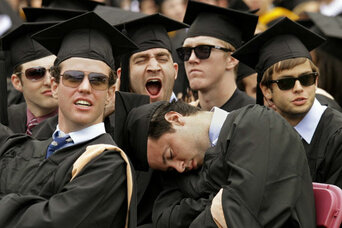 "There can be a problem for all of us with momentum," Brown says. "The 'I don't know what I am going to do.' The most important thing is to take that first step. And it will lead to the next step."
She suggests figuring out one positive action you can take today. And then do it.
This is true, she says, for anyone looking to make a change, not just graduates.
"I think it's really good for all of us at some point to take a step back, especially if something in you is saying, 'I'm not quite satisfied here." By going through a structured process like this you get access to some inner knowledge that is often drowned out."