1.Sean Connery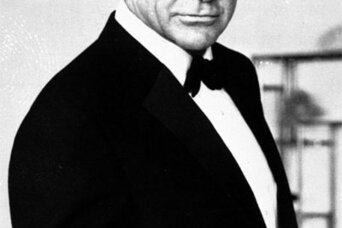 Sean Connery is probably most recognized as the very first (and some say best) James Bond, an iconic role. In 1988, he won the Oscar for Best Actor in a Supporting Role for his performance in "The Untouchables" (1987). He is also well-known for his roles as Indiana Jones' father in "Indiana Jones and the Last Crusade" (1989) and William Forrester in "Finding Forrester" (2000).
Morgan Freeman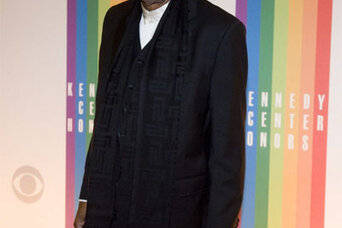 An actor with possibly the most iconic voice in all of cinema, Morgan Freeman gets a lot of roles as a narrator. He's had steady work on stage and screen since 1964, but his movie career really took off since he received Academy Award nominations for Best Actor in the movies "Driving Miss Daisy" (1989) and "The Shawshank Redemption" (1994). Most people know him now from his role as Lucius Fox in the Dark Knight trilogy. In 2005, he won an Oscar for Best Supporting Actor in "Million Dollar Baby" (2004), which was directed by our next septuagenarian...
Clint Eastwood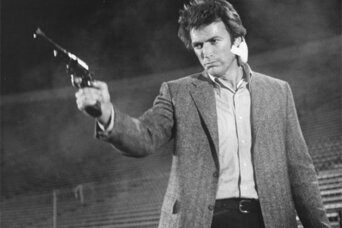 His early career was built on spaghetti westerns, especially the Man With No Name trilogy ("Fistful of Dollars" (1964), "For a Few Dollars More" (1965), and "The Good, the Bad, and the Ugly" (1966)). His career then exploded in the '70s with the Dirty Harry movies, and the role of loose cannon enforcer has been mimicked in nearly every cop movie since. He then closed the '70s with "Escape from Alcatraz" (1979). His career declined in the late '80s, but he bounced back in '92 with "Unforgiven," winning the Oscar for Best Director and the movie itself capturing Best Picture. After that, his directing cap brought him to the Oscars with "Mystic River" (2003), "Million Dollar Baby" (2004), and "Letters from Iwo Jima" (2006), which all earned nominations for Best Picture (you already know "Million Dollar Baby" won). Eastwood then became the oldest leading man to reach No. 1 at the box office with the movie "Gran Torino" (2008).
Angela Lansbury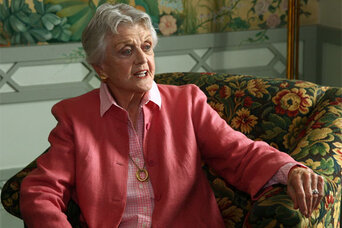 Billed as a character actress, Angela Lansbury has made a movie career in supporting roles. She is most well-known for voicing the role of Mrs. Potts in the Disney movie "Beauty and the Beast" (1991). Lansbury has also won five Tony awards, four of which have been for Leading Actress in a Musical, receiving her first Academy Award nomination at the age of 18 for the movie "Gaslight" (1944).
Ed Asner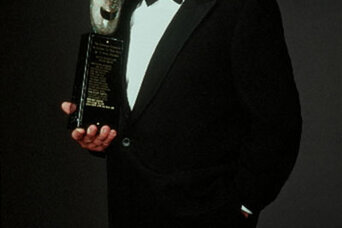 The younger crowd might not recognize Ed Asner's name, but you've probably heard him – he voiced Carl Frederickson in "Up" (2009), which won Best Animated Feature and Best Music (Original Score) at the Oscars. He's had a long career in television, racking up five Golden Globes and seven Emmys, three of which came from performances on "The Mary Tyler Moore Show" (1970-1977). Since then, he's had a steady career in TV and movies – his IMDB.com credits page stretches to an unbelievable length.
Christopher Plummer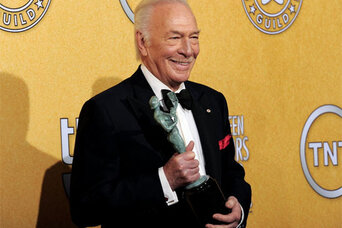 For most of his acting career, Christopher Plummer was the greatest actor who never won an Oscar, and then at age 82, he became the oldest person in Academy history to win one. You probably know him from his younger days when he played Captain Von Trapp opposite Julie Andrews in the movie adaptation of "The Sound of Music" (1965). He's also been hailed as the finest 20th century Shakespearean actor to come out of North America. He's won one Oscar, two Tonys, and two Emmys and recently appeared with Asner as the voice of the explorer Charles Muntz in "Up."
Al Pacino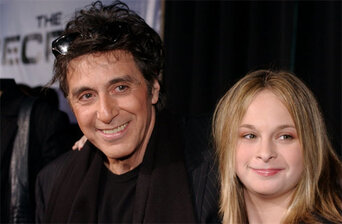 He's played two of the most iconic roles in gangster movie history: Michael Corleone and Tony Montana. He was also nominated for Best Actor at the Academy awards seven times but has only won once. He's won two Tonys, four Golden Globes, and two Emmys and is widely regarded as one of the best actors of all time.
Maggie Smith
As if Dame Maggie Smith wasn't popular enough from her portrayal of Professor McGonagall in the Harry Potter movies, her role in "Downton Abbey" has made her even more of a household name. Smith has been in the business since the '50s and has acted opposite Laurence Olivier, Judi Dench, Ian McKellen, and even Cher. Throughout her career she's won one Tony, two Oscars, three Golden Globes, and three Emmys (and many other accolades besides).
Dustin Hoffman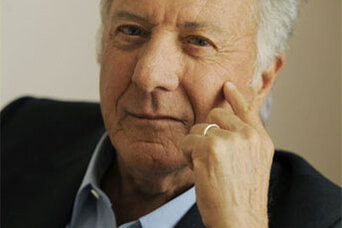 Dustin Hoffman trained at the Pasadena Playhouse in his early years and after doing a stint as a starving artist, he finally got a breakout role in "The Graduate" (1967). Hoffman has won two Academy Awards for Best Actor, one for "Kramer vs. Kramer" (1979) and the other for "Rain Man" (1988). Hoffman is an accomplished hand at both comedy and drama, capturing our hearts as Master Shifu in "Kung Fu Panda" (2008) and "Kung Fu Panda 2" (2011).
James Earl Jones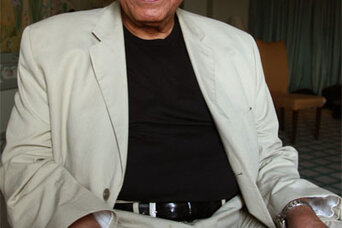 James Earl Jones is famous for his voice work – his two most unforgettable roles are arguably Darth Vader from the original Star Wars trilogy and Mufasa in "The Lion King" (1994). His 40-year career started in 1964 with "Doctor Strangelove" and Jones was nominated for an Academy Award for his performance in "The Great White Hope" (1970) as well as receiving a lifetime achievement award in 2011. He is an accomplished stage actor, playing many Shakespeare roles and winning two Tony Awards.
Michael Caine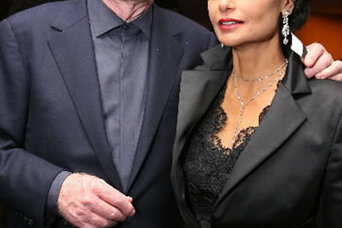 Michael Caine has appeared in over 100 films, including "The Italian Job" (1969), "Hannah and Her Sisters" (1986), "A Muppet Christmas Carol" (1992), The Dark Knight trilogy and "The Cider House Rules" (1999). Well-known for his Cockney accent and tall frame, Caine has dominated the "older British mentor" roles for the last ten years. Most of the enthusiastic youth of today will remember him best as Alfred in The Dark Knight trilogy.
Judi Dench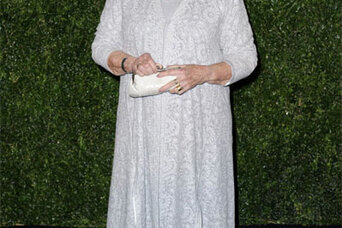 Often called Britain's best actress, Judi Dench was "damed" in 1988 for her illustrious career. She has won seven Laurence Olivier awards, two Golden Globes, an Oscar, and a Tony. Many would recognize her for her role as "M" from the James Bond series and she won her Oscar for her role in "Shakespeare in Love" (1999). She's had steady work on stage since 1957 and on screen since 1959.
Patrick Stewart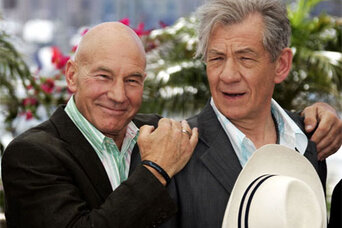 Patrick Stewart started his career on stage and has had a 27-year long relationship with the Royal Shakespeare Company, playing Macbeth, Prospero, and Othello for their shows. He is best known for his work as Captain Jean-Luc Picard on "Star Trek: The Next Generation." Stewart has made a name for himself in sci-fi, with his role as Professor Xavier from "X-Men," and comedy as well as drama. He also has excellent deadpan delivery (especially in "Extras" with Ricky Gervais).
Ian McKellen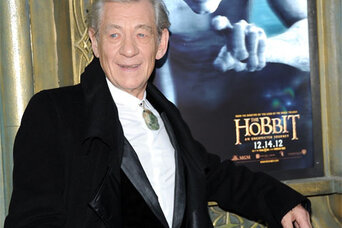 Sir Ian McKellen is contemporarily known by his work in the "X-Men" and "Lord of the Rings" franchises. As a child, he saw Laurence Olivier act at multiple Stratford-Upon-Avon theater festivals and immediately began working towards a life in the theater. Two of his early stage roles (Macbeth in "Macbeth" and Iago in "Othello") were made into movies with the same casts. He also starred in "Richard III" (1995) to much critical acclaim. His role as Gandalf in "The Hobbit" (2012) will be reprised in the next two additions to the series.