25.Fats Domino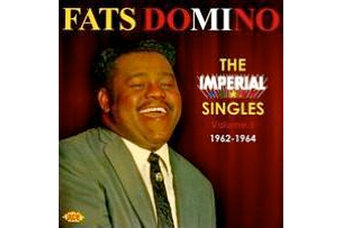 Fats Domino, born Antoine Dominique Domino Jr., is known for his R&B and his influence on early rock 'n' roll music.
The Rock and Roll Hall of Fame describes him this way: "In Domino's nickname became the basis of his first single, "The Fat Man," a huge R&B hit – it went to Number Two nationally – and reported million-seller. Some music historians consider "The Fat Man" to be the first rock and roll record; at the very least, it is a milestone rhythm and blues performance heralding a new age in popular music.
The secret behind the appeal of Domino's music's was, unsurprisingly, rhythm. "You got to keep a good beat," Domino said in a 1956 interview in Downbeat magazine. "The rhythm we play is from Dixieland — New Orleans." He elaborated on that point in the liner notes for his 1991 box set, They Call Me the Fat Man...: The Legendary Imperial Recordings: "Everybody started callin' my music rock and roll," noted Domino, "but it wasn't anything but the same rhythm and blues I'd been playin' down in New Orleans."
Domino rose to fame in the late 1940s, but it was mostly confined to the R&B charts until 1952. He sold more records (65 million) than any other 1950s-era rocker except Elvis Presley, according to the R&R Hall of Fame. Some of his biggest hits included "The Fat Man" and "Ain't That A Shame" and "Blueberry Hill."
Jerry Lee Lewis
Lewis is a country and rock 'n' roll musician who garnered fame in the 1950s with his manic piano playing. His hit songs include "Great Balls of Fire" and "Whole Lotta Shakin' Goin' On." Legend says that Lewis once set fire to a piano after being billed after Chuck Berry for a concert, but the singer denied it in an Esquire interview, reportedly saying, "I never set fire to a piano, I'd like to have got away with it, though." Lewis still performs today.
Bruce Springsteen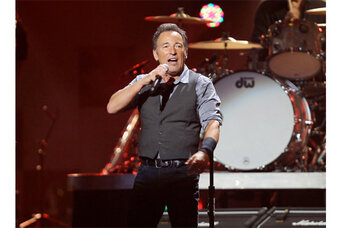 The rock and folk musician released his first album, "Greetings from Asbury Park, N.J." in 1973, finally hitting it big with the 1975 album "Born to Run," and is known for the song of the same name as well as "Born in the USA," "Spirit in the Night" and "Hungry Heart," among others.
Here's how the Rock and Roll Hall of Fame describes him: "During a decade in which disco, glam-rock, heavy-metal and arena-rock provided different forms of escape into fantasy, Springsteen restored a note of urgency and realism to the rock and roll landscape. Each painstakingly crafted album since his 1973 debut, Greetings from Asbury Park, N.J., has served as a literate pulse-taking of a generation's fortunes. As a live performer, he offers himself as a "prisoner" of the music he loves, and each concert has been played as if it might be his last."
Springsteen continues to tour today with the members of his E Street Band.
U2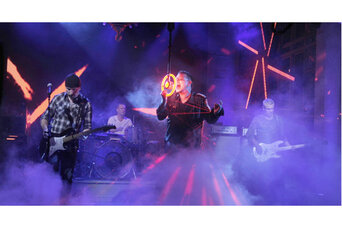 The Irish band formed in 1976 and currently consists of lead singer Bono, guitarist and keyboardist The Edge, bass guitarist Adam Clayton, and drummer Larry Mullen, Jr. U2 released their first album, "Boy," in 1980 and is known for songs such as "Sunday Bloody Sunday," "With or Without You," "Pride (In the Name of Love)" and "One." The band still tours.
Otis Redding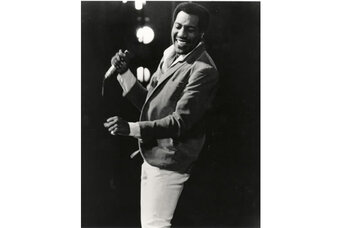 Otis Redding rose to prominence as a soul and rhythm-and-blues singer during the 1960s and released songs such as "Try a Little Tenderness," "(Sittin' On) The Dock of the Bay" and "Respect."
Guitarist and songwriter Steve Cropper writes in Rolling Stone, "Otis had the softness of Sam Cooke and the harshness of Little Richard, and he was his own man. He was also fabulous to be around, always 100 percent full of energy. So many singers in those days, with all due respect, had just been in the business too long. They were bitter from the way they were treated. But Otis didn't have that. He was probably the most nonprejudiced human being I ever met. He seemed to be big in every way: physically, in his talent, in his wisdom about other people."
Bo Diddley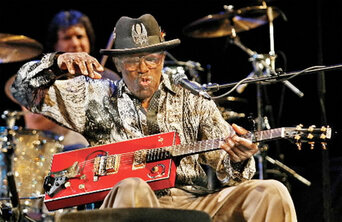 The rhythm-and-blues singer, guitarist and songwriter is nicknamed "The Originator" because of the influence his music had over bands and singers from the 1950s on. Diddley is best known for songs such as one also titled "Bo Diddley" as well as "Pretty Thing" and "You Can't Judge a Book by the Cover."
The Velvet Underground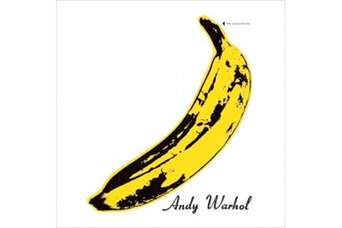 The Velvet Underground, often cited as an influence on bands and singers in the 1970s and 1980s, had a frequently changing lineup but consisted of Lou Reed on guitar and vocals, Sterling Morrison on guitar, Angus MacLise on drums, and John Cale on multiple instruments when it first formed in 1965. The band changed members, broke up and got back together again from 1965 to 1993, when it released a live album. The band is known for songs such as "Sunday Morning," "I'll Be Your Mirror," "I'm Waiting for the Man," "All Tomorrow's Parties" and "Here She Comes Now."
Marvin Gaye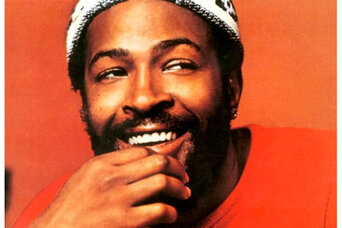 The R&B singer-songwriter released his first album, "The Soulful Moods of Marvin Gaye," in 1961, having worked as a session drummer before taking the lead on his own songs. Gaye is best known for songs such as "I Heard It Through the Grapevine," "What's Going On" and "Sexual Healing." He was Motown Records label's top-selling solo artist in its heyday during the 1960s.
With a three-octave range, Gaye is ranked No. 6 in Rolling Stone's 100 Greatest Singers. Here's what singer songwriter Alicia Keys wrote about him: "The first time I was really introduced to Marvin Gaye was the What's Going On album, and I fell in love. It was so moving to hear him talk so desperately about the state of the world, on top of all that brilliant musicality. One of my favorite things he did was to follow the strings with his voice, or double things that the instruments are doing. There's such a simple, subtle lushness to it that adds this whole other layer to the music."
Muddy Waters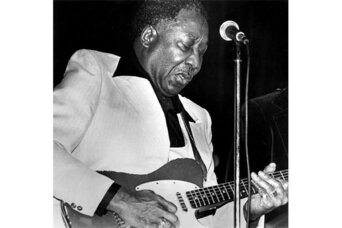 Muddy Waters, born McKinley Morganfield, was a vocalist and guitarist and became prominent in the late 1940s when singles released through Chess Records, at which he became a fixture, became hits. He was called the "father of Chicago Blues," and electrified audiences in England when he played there in the 1958. Waters is best known for songs such as "Rollin' Stone," "You Need Love" and "I'm Your Hoochie Coochie Man."
Sam Cooke
The soul, R&B and gospel singer is often called the "king of soul" and first rose to prominence as the lead singer of the band called The Soul-Stirrers, which he joined in 1950.
In Rolling Stone, singer-songwriter and guitarist Art Garfunkel wrote of him, "Sam Cooke was grounded in a very straightforward singing style: It was pure, beautiful and open-throated, extraordinarily direct and unapologetic... He had fabulous chops, but at the same time fabulous taste. I never felt that he was overdoing it, as I often feel with singers today. He stayed rhythmic and fluty and floaty; he always showed brilliant vocal control."
He released his first solo single in 1956 and is known today for hits such as "You Send Me," "A Change is Gonna to Come," Wonderful," "Twistin' the Night Away" and "Cupid." He had 30 Top 40 hit songs between 1957 and 1964.
Stevie Wonder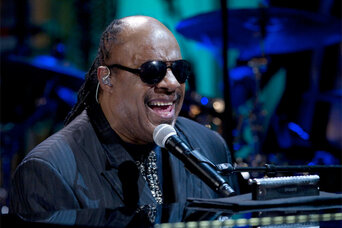 Stevie Wonder (born Stevland Hardaway Morris), a pianist and bass guitarist, among other instruments, and singer-songwriter, had his first hit single at age 13 in 1963 and was signed by Motown Records, for whom he still records today. He is best known for songs such as "I Just Called to Say I Love You," "Superstition" and "I Wish." Wonder still performs today.
Led Zeppelin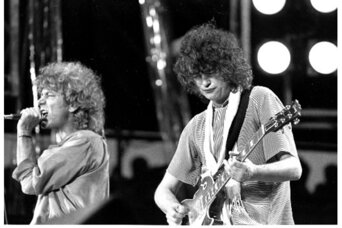 The British band, which consisted of lead singer Robert Plant, guitarist Jimmy Page, bassist and keyboardist John Paul Jones and drummer John Bonham when it first came together, formed in 1968.
"Combining the visceral power and intensity of hard rock with the finesse and delicacy of British folk music, Led Zeppelin redefined rock in the Seventies and for all time," the Rock and Roll Hall of Fame writes of the band. "They were as influential in that decade as the Beatles were in the prior one. Their impact extends to classic and alternative rockers alike. Then and now, Led Zeppelin looms larger than life on the rock landscape as a band for the ages with an almost mystical power to evoke primal passions."
They released their first album, titled after themselves, in 1969 and are best known for songs such as "Stairway to Heaven," "Whole Lotta Love," "Immigrant Song" and "Misty Mountain Hop." Despite rumors, the surviving members of the band have not reunited since 2007.
Buddy Holly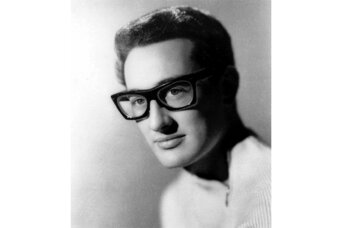 Charles Hardin, or "Buddy," Holly was a singer-songwriter and was a member of the Crickets, a band for which he was the lead singer.
"Buddy Holly was one of the first great singer-songwriters," singer-songwriter and guitarist John Mellencamp wrote of the artist for Rolling Stone. "He wrote his own material and in the end was producing it, too... Record companies encourage young artists to copy what's been there before. But nobody was pushing Holly in any direction. That was just all him and his instincts. Those songs are great, and some are only a minute and 25 seconds long. Think about delivering a song like that today. The magic that Buddy Holly created was nothing short of a miracle."
Holly came to national attention in 1957 when the Crickets' single "That'll Be The Day" hit it big, and today Holly is also known for songs such as "Peggy Sue" and "Crying, Waiting, Hoping."
The Beach Boys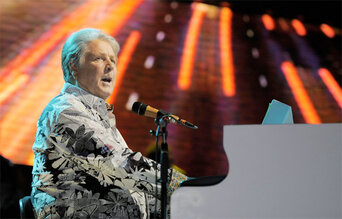 The Beach Boys, which consisted of Mike Love, Al Jardine, and Brian, Dennis and Carl Wilson, released their first recording in 1961 and their first album, "Surfin' Safari," in 1962. Today the band is known for songs such as "California Girls," "Good Vibrations," "Surfin'" and "Barbara Ann." Various combinations of the group still tour today.
Bob Marley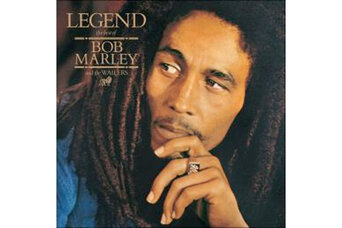 Born Nesta Robert Marley, the reggae singer-songwriter was a member of the band "The Wailers" and is known for bringing the music genre to the attention of the public. Some of his most popular songs include "I Shot the Sheriff," "Three Little Birds," and "Could You Be Loved."
Ray Charles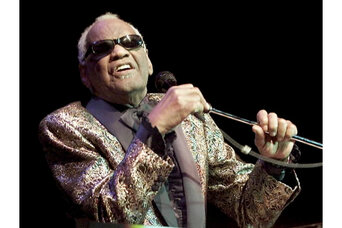 Ray Charles was a singer and piano player, among other instruments, and is cited as a giant in the soul music genre for his integration of other styles into his soul music such as the blues. He rose to fame in the 1950s with hits like "Baby, Let Me Hold Your Hand" and is known today for songs including "I Got A Woman," "Georgia on My Mind" and, "Hit the Road Jack."
"Charles displayed his genius by combining elements of gospel and blues into a fervid, exuberant style that would come to be known as soul music," the Rock and Roll Hall of Fame wrote of the artist. "While recording for Atlantic Records during the Fifties, the innovative singer, pianist and bandleader broke down the barriers between sacred and secular music. The gospel sound he'd heard growing up in the church found its way into the music he made as an adult. In his own words, he fostered 'a crossover between gospel music and the rhythm patterns of the blues.' But he didn't stop there: over the decades, elements of country & western and big-band jazz infused his music as well. He is as complete and well-rounded a musical talent as this century has produced."
Aretha Franklin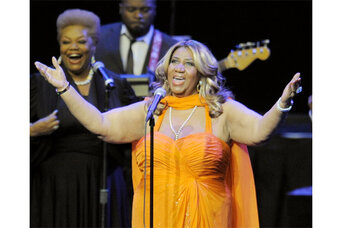 Franklin is also a noted pioneer in the genre of soul music and is often called the "Queen of soul." She came to America's attention in 1960 with the single "Today I Sung the Blues" and some of her biggest hits include "Respect," "Think," and "(You Make Me Feel Like) A Natural Woman."
Little Richard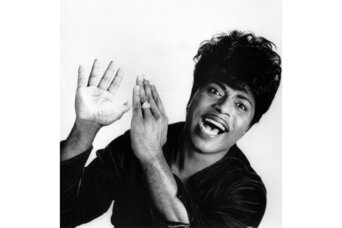 Born Richard Wayne Penniman, the singer-songwriter and piano player is often credited with helping rock 'n' roll get its start as a genre.
The man himself spoke about his influence for Rolling Stone. "A lot of people call me the architect of rock & roll," he wrote. "I don't call myself that, but I believe it's true... it's a joy just to still be here. I think that when people want joy and fun and happiness, they want to hear the old-time rock & roll. And I'm just glad I was a part of that."
Little Richard hit it big with the song "Tutti Frutti" in 1955 and released other songs that included "Good Golly Miss Molly" and "Long Tall Sally."
James Brown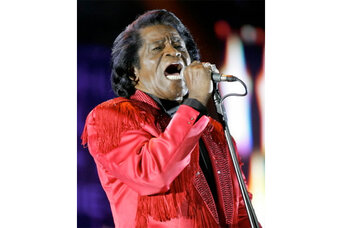 Brown, who holds the record for getting the most singles on the Billboard Top 100 chart but never getting a No. 1 hit, is a singer-songwriter and plays piano and drums, and other instruments. Brown's success has spanned many genres, including R&B, funk, and blues. He is known today for songs such as "Please, Please, Please," "Papa's Got a Brand New Bag," and "It's A Man's Man's Man's World."
Jimi Hendrix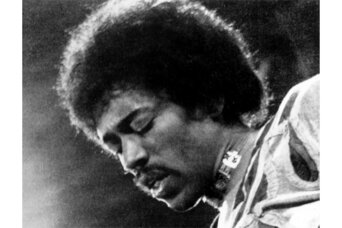 Hendrix, often called the best electric guitarist of all time, performed with various bands (including Little Richard's) and recorded sessions with artists before recording songs of his own like "The Wind Cries Mary" and "Purple Haze."
Singer-songwriter John Mayer spoke about him for Rolling Stone, writing of Hendrix, "He is the common denominator of every style of popular music. Was he a bluesman? Listen to 'Voodoo Chile' and you'll hear some of the eeriest blues you can find. Was he a rock musician? He used volume as a device. That's rock. Was he a sensitive singer-songwriter? In 'Bold As Love,' he sings, "My yellow in this case is not so mellow/In fact I'm trying to say it's frightened like me" — that is a man who knows the shape of his heart.
"So often, he's portrayed as a loud, psychedelic rock star lighting his guitar on fire. But when I think of Hendrix, I think of some of the most placid, lovely guitar sounds on songs like 'One Rainy Wish,' 'Little Wing' and 'Drifting.'"
Chuck Berry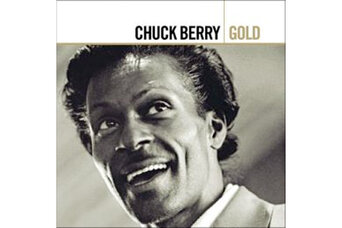 Often credited as a pioneer of the rock 'n' roll genre, Berry is a singer-songwriter as well as guitarist and is known today for songs like "Maybellene," "Johnny B. Goode," and "Rock and Roll Music."
The Rolling Stones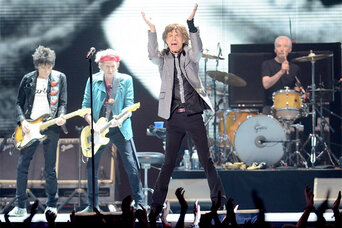 The Rolling Stones, currently made up of lead singer Mick Jagger, guitarist Keith Richards, bassist Ronnie Wood and drummer Charlie Watts. The group formed in 1962 and became known for a style that merged rock 'n' roll with blues, soul and other genres. Their hits include "(Can't Get No) Satisfaction," "Gimme Shelter," "Paint It Black," among many others. The group still tours today.
Elvis Presley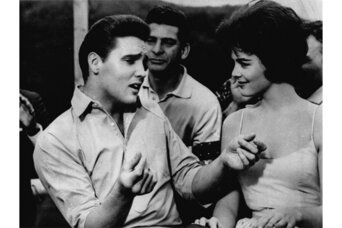 Presley, a singer and guitar and piano player, is often known as the "King of Rock 'n' Roll" because of his profound influence on the genre, and his performances, often called indecent at the time, had an effect on how musicians still perform today.
"He rose from humble circumstances to launch the rock and roll revolution with his commanding voice and charismatic stage presence," the Rock and Roll Hall of Fame wrote on Presley. "In the words of the historical marker that stands outside the house where he was born: 'Presley's career as a singer and entertainer redefined popular music'... As far as his stature as a cultural icon, which continues to grow even in death, writer Lester Bangs said it best: 'I can guarantee you one thing - we will never again agree on anything as we agreed on Elvis.'"
Presley rose to fame in 1956, also the year in which he recorded the song "Heartbreak Hotel," and is known today for songs such as "Blue Suede Shoes," "Hound Dog" and "Love Me Tender."
Bob Dylan
Born Robert Allen Zimmerman, Dylan is a singer-songwriter who also plays the guitar, piano and harmonica and is famous for switching from folk music to electronic instruments during the 1960s. Dylan rose to fame during the early 1960s with the song "Blowin' in the Wind" and is known today for songs such as "Like A Rolling Stone," "It's All Over Now Baby Blue" and "Subterranean Homesick Blues." He still tours today.
"I think Bob has a true passion for the challenge, for coming up with something in the music that makes him feel good, to keep on doing it and doing it, as he does now," singer-songwriter Robbie Robertson wrote of him for Rolling Stone. "The songs Bob is writing now are as good as any songs he's ever written. There's a wonderful honesty in them. He writes about what he sees and feels, about who he is... Bob is a great barometer for young singers and songwriters. As soon as they think they've written something good — 'I'm pushing the envelope here, I've made a breakthrough' — they should listen to one of his songs. He will always stand as the one to measure good work by. That's one of the greatest accomplishments of all."
The Beatles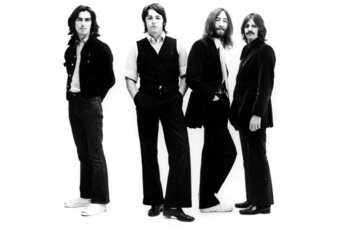 The Beatles, often called the most beloved and acclaimed music act of all time, consisted of John Lennon, Paul McCartney, George Harrison and Ringo Starr, with many of them playing various instruments within the band.
The Rock and Roll Hall of Fame said of the group, "The impact of the Beatles has often been noted but cannot be overstated. The 'Fab Four' from Liverpool, England, startled the ears and energized the lives of virtually all who heard them. Their arrival triggered the musical revolution of the Sixties, introducing a modern sound and viewpoint that parted ways with the world of the previous decade... The Beatles' music – with its simultaneous refinement (crisp harmonies, solid musicianship, canny pop instincts) and abandon (energetic singing and playing, much screaming and shaking of mop-topped locks) – ignited the latent energy of youth on both sides of the Atlantic."
The original lineup formed in 1960, but the famous four members came together officially in 1962. The band is known today for songs including "Yesterday," "Here Comes the Sun" and "A Day in the Life," among many, many others, and is still the bestselling band of all time.