1.Experience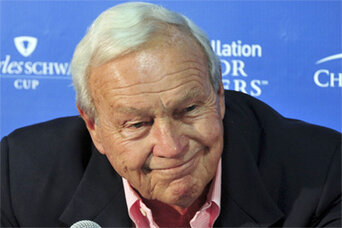 "Putting is like wisdom – partly a natural gift and partly the accumulation of experience."
Mental qualifications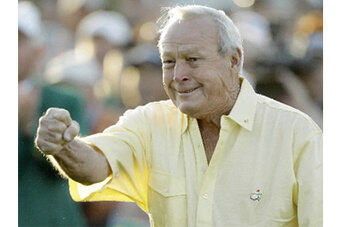 "Success in golf depends less on strength of body than upon strength of mind and character."
Reaching for the stars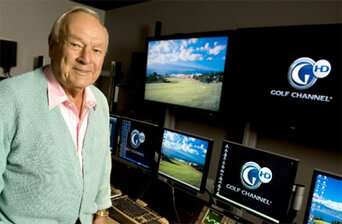 "The most rewarding things you do in life are often the ones that look like they cannot be done."
Beautiful shots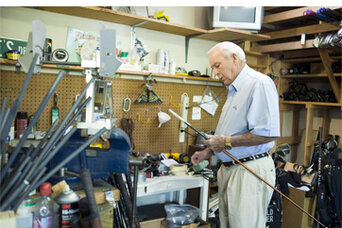 "What other people may find in poetry or art museums, I find in the flight of a good drive."
Go for it!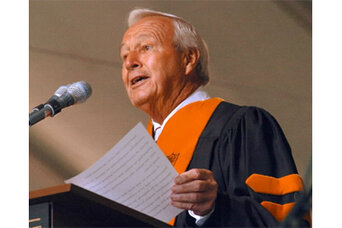 "You must play boldly to win."
Golf's appeal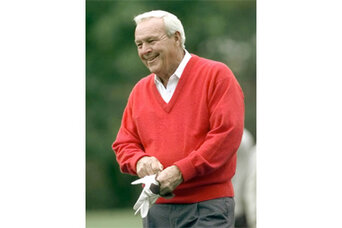 "Golf is deceptively simple and endlessly complicated; it satisfies the soul and frustrates the intellect. It is at the same time rewarding and maddening – and it is without a doubt the greatest game mankind has ever invented."
Desire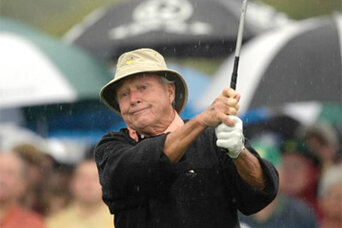 "Winning isn't everything, but wanting it is."
On rooting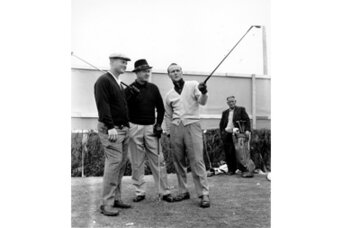 "I never rooted against an opponent, but I never rooted for him either."
Penurious pal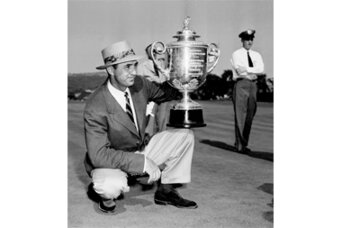 "Sam Snead will fly anywhere in my plane with me. Sam's not as worried about the danger as he is about saving money."
Scoring shortcut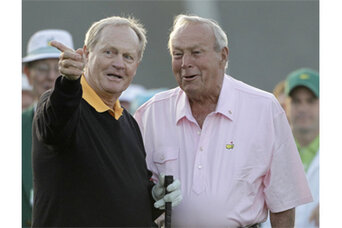 "I have a tip that can take five strokes off anyone's golf game. It's called an eraser."
No sinking feeling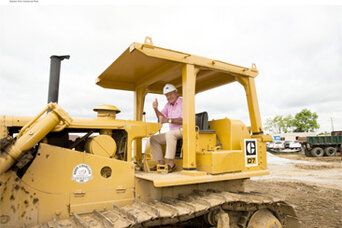 "One thing I've learned over time is, if you hit a golf ball into water, it won't float."
Bearing down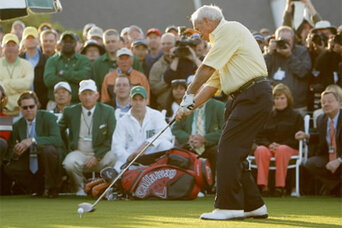 "The secret of concentration is the secret of self-discovery. You reach inside yourself to discover your personal resources and what it takes to match them to the challenge."