1.Off-center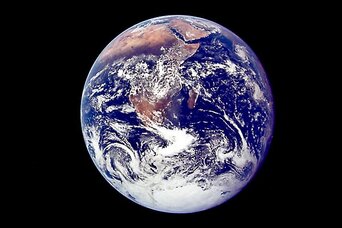 "Near the sun is the center of the universe. Moreover, since the sun remains stationary, whatever appears as a motion of the sun is really due rather to the motion of the earth."
– Nicolaus Copernicus, "De Revolutionibus Orbium Coelestium," 1543
Missing manual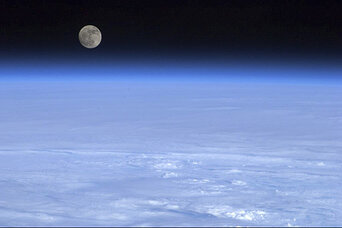 "Now there is one outstandingly important fact regarding Spaceship Earth, and that is that no instruction book came with it."
– Buckminster Fuller, "Operating Manual for Spaceship Earth," 1963
An agreeable planet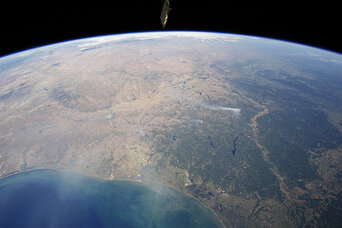 "The earth does not argue,
Is not pathetic, has no arrangements,
Does not scream, haste, persuade, threaten, promise,
Makes no discriminations, has no conceivable failures,
Closes nothing, refuses nothing, shuts none out,
Of all the powers, objects, states, it notifies, shuts none out."
– Walt Whitman, "Leaves of Grass," 1855
Natural remedies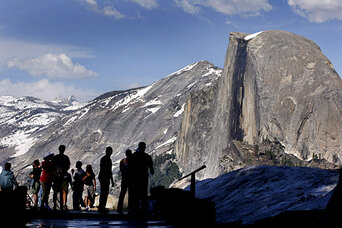 "Those who contemplate the beauty of the earth find reserves of strength that will endure as long as life lasts. There is something infinitely healing in the repeated refrains of nature – the assurance that dawn comes after night, and spring after winter."
– Rachel Carson, "Silent Spring," 1962
Black gold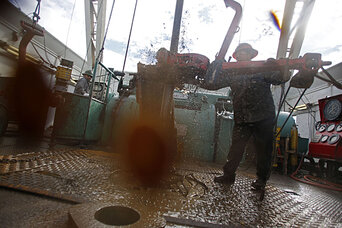 "The best thing about the Earth is if you poke holes in it oil and gas come out."
– Rep. Steve Stockman (R) of Texas, Twitter, 2013
Generous Earth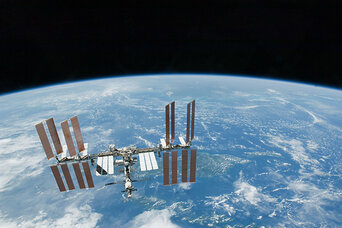 "Earth provides enough to satisfy every man's needs, but not every man's greed."
– Mahatma Gandhi as quoted in "Mahatma Gandhi, volume X: The Last Phase, Part II" by Pyarelal
Thumb eclipse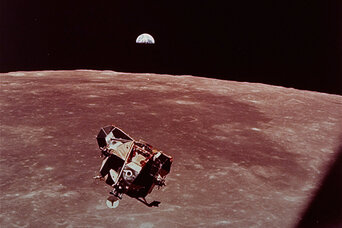 "It suddenly struck me that that tiny pea, pretty and blue, was the Earth. I put up my thumb and shut one eye, and my thumb blotted out the planet Earth. I didn't feel like a giant. I felt very, very small."
– Neil Armstrong as quoted in the International Space Hall of Fame at the New Mexico Museum of Space History (and elsewhere)
Home sweet home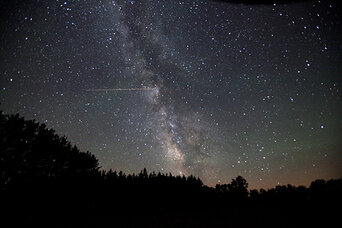 "There is perhaps no better demonstration of the folly of human conceits than this distant image of our tiny world. To me, it underscores our responsibility to deal more kindly with one another, and to preserve and cherish the pale blue dot, the only home we've ever known."
– Carl Sagan (Pale Blue Dot: A Vision of the Human Future in Space, 1994)
Hand-me-down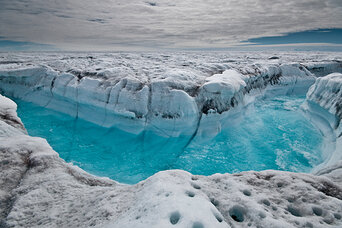 "[W]e must recognize our grave duty to hand the earth on to future generations in such a condition that they too can worthily inhabit it and continue to cultivate it."
– Pope Benedict XVI, "Caritas in Veritate," 2009
Cause célèbre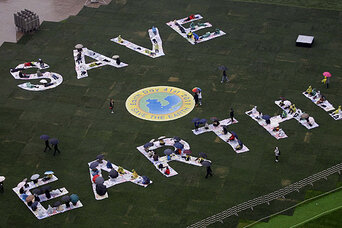 "Everybody wants to save the earth; nobody wants to help Mom do the dishes."
– P.J. O'Rourke, "All the Trouble in the World," 1994