1.Early warning systems for famines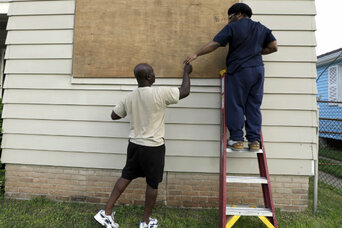 With sophisticated early warning systems, we can see the first signs of oncoming famine almost a year ahead of time. However, these early warnings are only helpful if they lead to early action. For instance, a joint report by Save the Children and Oxfam regarding the famine in Somalia, Kenya, and Ethiopia pointed out that early action could have avoided as many as 100,000 deaths, more than half of which were among children under five.
Not only do early interventions save more lives, they are also more cost-effective. One study in northern Kenya found that it was three times more expensive to restock a core herd than to keep animals alive through supplementary feeding. And in the Afar region of Ethiopia, restocking sheep and goats costs at least six times more than supplementary feeding. Restocking cattle costs 14 times more.
Wonder hunger-products to address malnutrition
When aid organizations intervene to address malnutrition and prevent famine, they have tools at their disposal that were unimaginable a decade ago. For instance, Plumpy'Nut, a peanut paste that contains vegetable oil, milk powder, vitamins, and minerals and costs less than fortified milk formulas, revolutionized the aid scene during the recent food crisis in Niger. Referred to as a "miracle product," Plumpy'Nut has streamlined the aid operations of several organizations.
"In 2002 it took 2,000 staff to treat 10,000 children during a famine in Angola," Stephane Doyon, a nutrition team leader at Medecins Sans Frontieres Doctors without Borders told the BBC in April 2010. "In Niger we needed just 150 staff for the same number of patients. Thanks to Plumpy'Nut, mass treatment is suddenly possible."
Giving money directly to the poor so they can help themselves
Less than five years ago, giving money and vouchers to individuals affected by natural disasters was "not widely accepted" as an emergency response. However, most recently in the Sahel region of Africa, both the World Food Programme and USAID are using cash and cash-for-work initiatives to both help vulnerable families get back on their feet and support the local economy.
In addition, providing resources directly to families allows them to choose for themselves which of their needs are most urgent and thus gives them the power to plan their own lives.
Mobile technology that informs and empowers citizens
With the spread of mobile phones throughout Africa, and with 79 percent penetration in the developing world in total, households and villages have unprecedented access to information about impending weather patterns and how to react to them.
For instance, with German support, Egypt has launched a mobile phone service "Blue Line" that disseminates information about water supply and allocation so that villagers in remote areas know where and when water can be accessed both for themselves and their crops. Similarly, with the backing of the World Bank, the Kenyan government is using SMS technology to alert local farmers to upcoming bad weather so they can begin to prepare themselves for times of hardship.
Vishnu Sridharan is a program associate with the Global Assets Project at the New America Foundation.