1.Start an emergency fund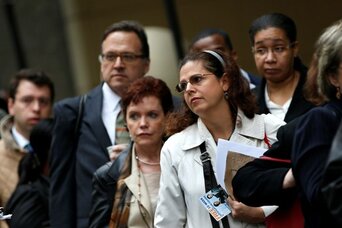 Contrary to what you might think, addressing your emergency fund is a more immediate concern than paying off debt (which is why it's first on this list). An emergency fund serves as insurance against future financial difficulties by ensuring that unexpected difficulties like job loss won't lead to financial disaster.

No one wants to incur significant credit score damage or find creditors ranging from the family doctor to the electric company calling in search of their cash, so the first step in creating the new financial you is to begin contributing a portion of your take-home pay to a designated account each month. The goal is to amass about a year's salary (after taxes) in this rainy-day fund so you can withstand a prolonged job search, if need be.
Why a year's worth of emergency money? The average unemployed person is out of work for 40 weeks, according to the most recent data from the Bureau of Labor Statistics.
Strategically pay down debt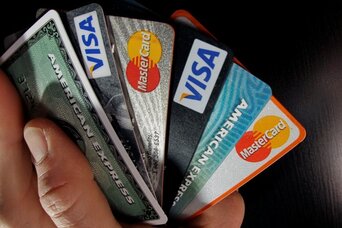 While it's important to continue making at least minimum payments toward your debt obligations while building your emergency fund, the real heavy lifting starts when your nest egg comes of age. The most efficient debt strategy has three parts: 1) budget; 2) 'island approach'; 3) 'snowball' payments.
Budget with a purpose: Start by listing your recurring monthly expenses in order of importance and cutting those you care least about until what you spend is less than what you bring in each month. Make sure to factor emergency-fund contributions into this budget, and write it down so you can reference it as you go. Set a goal, too. If you're cutting back just to cut back with no ultimate purpose (e.g. becoming debt-free in 18 months or staying out of debt while saving enough to send your child to college), it will be much more difficult to remain focused. You can use Card Hub's credit card calculator to determine how much you need to save/spend each month in order to meet your goal within a specific period of time as well as which card will get you there the fastest.


Island approach: Designate a credit card for each of the major types of transactions you have to make, as if they're individual desert islands. For example, use a card offering zero percent interest to carry debt and a card with great rewards for everyday expenses. Not only will this type of compartmentalization get you the best possible credit card terms, but it will also minimize interest since you'll have a grace period for paying off new transactions. You'll also give yourself a built-in debt warning system, because you should always pay for everyday expenses in full within the billing period. So, if finance charges on your everyday spending card show up, that will be your signal that you need to cut back.


Debt snowball: Use most of the money previously committed to emergency-fund contributions to start paying down your most expensive debt. Continue making minimum payments on any other balances until the most expensive one is gone and then repeat. With each balance that's eliminated, you'll progressively be able to attribute more toward your principal, as if you have a payment snowball that's gaining momentum as it rolls down a mountain toward a doomed debt castle.
Improve your credit score
Excellent credit isn't as exclusive a club as you might think, as about half of all consumers have it. There aren't any capacity limits either, so there's no reason why you can't solidify your membership in 2013. A higher credit score can mean lower rates on everything from car loans and mortgages to insurance.
Credit cards are the most efficient credit-building tools since they relay information to your credit reports on a monthly basis, and you can ensure the information is positive by making payments on time and maximizing your available credit.
Secured credit cards are a great option for people who are either just starting out or who have had difficulties in the past because they require a refundable security deposit. That deposit acts as your spending limit, precluding the need for issuers to charge high fees to offset risk.
Address your child's financial literacy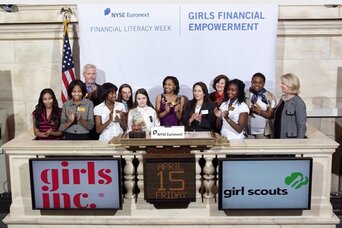 More than 70 percent of parents say their kids don't know the basics of money management, according to Visa's 2012 Financial Literacy Barometer. What do you think that says about the future? The adults making that assessment haven't demonstrated much financial savvy, either, (e.g. dot-com bubble, housing bubble, Great Recession). The good news is we can help our kids avoid future economic hardship.

Ideally, everyone should have the foundation for a solid credit score as well as experience using a variety of financial products once they become financially independent. In order to achieve that goal, we recommend giving your children an allowance on a prepaid card when they start high school, while requiring that they pay for some of their own expenses. There's no risk of racking up debt or ruining your credit with a prepaid card. Once your child shows an aptitude for budgeting, sound spending, and avoiding unnecessary fees, progress through cash and checking account-based allowances before finally graduating to a student credit card.
So, there you have it, your road map to a healthier wallet in 2013. All that's left to do is stick to your resolutions and have a great year.
– Odysseas Papadimitriou is CEO of the credit card comparison website Card Hub and the personal finance social network Wallet Hub.