1.Harvest capital gains in 2012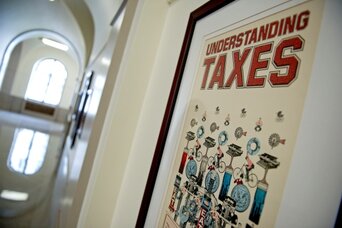 Harvesting gains is similar in some ways to harvesting losses. The concept is to sell appreciated securities you've held at least 12 months to realize the long-term gain for tax purposes. You can immediately repurchase the same asset because there is no wash sale rule for realizing gains. This allows you to pay tax on the gain in 2012, when rates are low, and establish a new cost basis in the asset to minimize increased gains that may be taxed at higher rates if tax increases related to the fiscal cliff occur.
Anyone in the 10 or 15 percent tax bracket this year should seriously consider realizing gains. Long-term capital gains are taxed at 0 percent this year and may be taxed at 8 to 10 percent in 2013.
Convert IRAs to Roth IRAs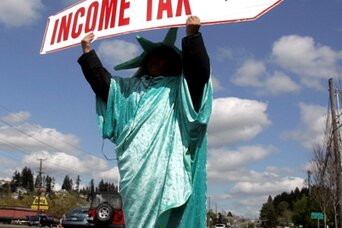 The most flexible tool in your list of tax-planning strategies is the Roth conversion. A Roth conversion allows you to avoid paying the potentially higher 2013-and-beyond tax rates on traditional IRA funds. You simply convert all or any part of those accounts to Roth IRAs and pay taxes on those funds at 2012 rates.
What makes the Roth conversion such a great planning tool is the ability to reverse, or "recharacterize" (in tax speak), the transaction as late as Oct. 15, 2013. You can recharacterize all or a portion of the conversion until this deadline. If Congress passes a major tax reform bill early next year and lowers tax rates across the board (don't laugh, it could happen), you can press the undo button and there will be no tax implications.
Replace taxable bonds with tax-free bonds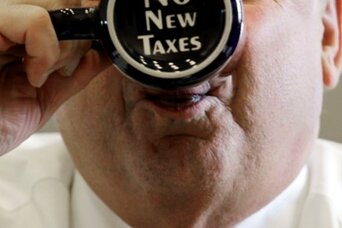 Because it's tax-free, a municipal bond paying 3 percent is equal to a taxable bond paying 4.6 percent in the 35 percent bracket. It will be equal to 5 percent in a 39.6 percent bracket.
Taxpayers in higher brackets should move to municipals in their nonqualified (taxable) accounts.
Stop making excess pre-tax 401(k) contributions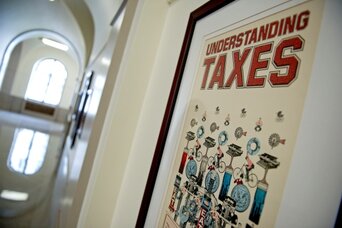 Once you have put in the maximum your employer will match, you don't want to risk deferring income into a higher tax bracket. Wait until 2013 to start maximizing pre-tax 401(k) contributions again. You could switch to making Roth 401(k) contributions if your employer offers the option.
Hold off on charitable contributions until January 2013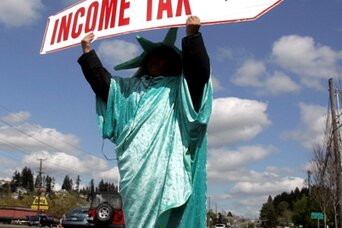 In 2008, according to the latest figures from the Internal Revenue Service, Americans claimed about $135-billion in charitable deductions on their tax returns. Many people make the majority of their charitable contributions in December.
The deduction may be more valuable to you in January, if taxes go up.
Pay medical expenses in 2012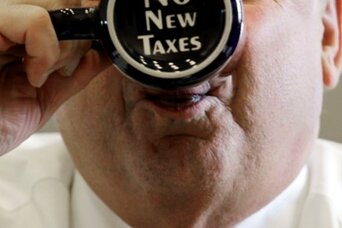 Taxpayers who normally itemize medical expenses on their tax return should accelerate those expenses into 2012 if they can. Medical expenses are deductible only if they exceed 7.5 percent of adjusted gross income (AGI). This means if your AGI is $50,000, you can deduct only medical expenses over $3,750. Next year, the threshold jumps to 10 percent of AGI.
Pay your January medical insurance premium in December to move this deduction to 2012. Any routine eye exams or dental visits should be moved up to December. Paying with a credit card would give you the deduction this year and delay the actual payment until 2013.
Withdraw money from nonqualified annuities if you are over age 59-1/2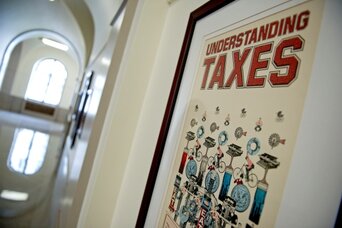 Non-qualified annuities are insurance contracts that you buy yourself, rather than through an employer. Withdrawals from annuities are taxed as ordinary income.
A withdrawal of $200,000 in taxable income will cost $9,200 less in 2012 than in 2013 at the top tax rate.
Accelerate earnings into 2012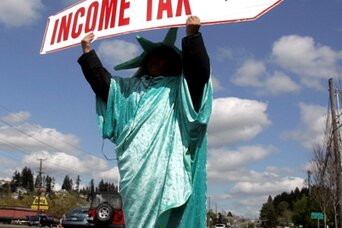 Many business owners have some control over when they realize income. Push deductions into 2013 and move income into 2012.
This isn't the first time Americans have used this strategy. According to a 2004 US Treasury report, "High income taxpayers accelerated the receipt of wages and year-end bonuses from 1993 to 1992 – over $15 billion – in order to avoid the effects of the anticipated increase in the top rate from 31 percent to 39.6 percent. At the end of 1993, taxpayers shifted wages and bonuses yet again to avoid the increase in Medicare taxes that went into effect beginning 1994."
Use only tax-efficient or index funds in your taxable accounts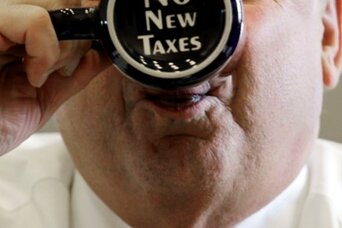 Preferred tax treatment for qualified dividends is on the way out. The rate on long-term capital gains is going up. Move any inefficient stock funds to your IRA and Roth.
Taxable accounts should hold only low turnover or passively managed funds that minimize taxable distributions.
Consult a tax professional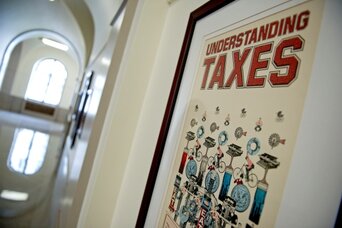 You should consider strategies that reduce income taxes but not at the expense of greater earnings or diminishing your lifestyle.Tax planning can be tricky. The wisest choice is to hire a tax professional or wealth manager who will consider your individual circumstances and counsel you on the best way to take advantage of current tax laws.
A common mistake is to wait and see what happens. Congress has been known to make significant changes to the tax code late in December, leaving taxpayers little time to react. I advise a diversified approach to tax planning. Make a partial Roth conversion and harvest some capital gains. Don't wait until it's too late to do anything about rising taxes. A proactive approach to tax planning this year can cushion any fall from the fiscal cliff.
– Rick Rodgers is a certified financial planner, president of Rodgers & Associates in Lancaster, Pa., and author of "The New Three-Legged Stool: A Tax Efficient Approach to Retirement Planning."