1.Mobile technologies in 2012 will free us – and save lives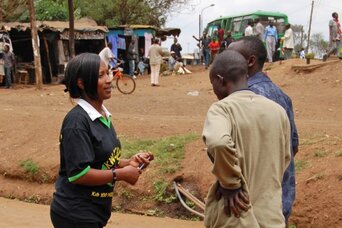 Whether we use mobile phones to broadcast baby pictures on Facebook, organize a surprise party via text messages, or sneak in a round of Angry Birds before a staff meeting, we tend to take the convenience of these pocket powerhouses for granted. But for millions in the developing world, these devices are a cheap lifeline to priceless health information.
For example, mobile users in South Africa and Uganda can receive free HIV/AIDS counseling, and guidance on testing and prevention, via text messaging on their handsets. Healthcare workers in Rwanda are saving mothers' lives by monitoring pregnant villagers using free, government-provided cellphones. Dozens of similar outreach programs are opening a new front in the war on diseases in poor, rural areas not served by land-line Internet or telephones.
Their potential reach is vast: 64 percent of handset users are located in the developing world. And evidence shows that patients who receive information on their handsets are more likely to call information hotlines and comply with treatment.
These initiatives demonstrate the worldwide impact of mobile technologies. Using cellphones, tablets, and e-readers, people now have more flexibility to work, collaborate, play games, or watch video anywhere and any time. Nine in 10 Americans, and 70 percent of people worldwide, use mobile phones to text, swap pictures or video, and interact via social networks more often than they do to talk to one another. Children in the United States are now more likely to possess a mobile phone than they are to own a book.
In 2012, expect devices' features and designs to match our need to roam: whether to work outside the office, watch movies while we exercise or travel, or tap into social networks everywhere in between. E-book reader prices will drop over the next five years, and device categories will blur as tablets and e-readers vie for acceptance as the ideal platform for books. Apps are now firmly mainstream and highly lucrative; an estimated 50 billion apps will be downloaded in 2012. And watch for more apps that permit mobile payments – still an emerging technology in the US market – as consumers grow comfortable making purchases and transferring money on the go.
The growing power and convenience of mobile devices will make them the platform of choice for functions once limited to home and work computers. So keep your cellphone handy – and kiss your desktop system goodbye.
Generation hashtag: Social technologies will continue to inform and inspire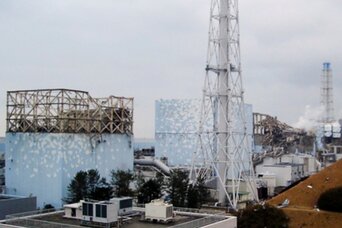 The year 2011 may be the first for which people remember learning about world-changing events in a tweet. News of the earthquake off the Japanese coast, and links to video of the ensuing tsunami, spread within hours over social networks – as did ways to aid disaster-relief efforts. People up and down the East Coast interrupted their workdays to ask Facebook friends whether they, too, had felt the Virginia-based earthquake that shook their office. And the Occupy Wall Street movement used social media as its bullhorn, inspiring activists across America to organize local protests.
Still less than a decade old, social technologies have rewritten the rules of media, marketing, and customer interaction. Expect companies to replace static blogs with active social streams in 2012. Using social media on the job – often a no-no on company time – will instead become routine for many workers. With consumers expecting everything to have a social presence, social-savvy employees will represent the public face of their company or its products: chatting with fans, offering followers exclusive deals, or fielding complaints.
The next step is to blend the social media experience with immersion technologies like those now offered through online gaming. With workgroups increasingly scattered across different continents, people will scan internal company social networks for project updates or use avatars to represent themselves in meetings.
Outside of work, users' trust in social media as their first source for news and opinion will continue to rise. The battle for votes in the 2012 presidential election is already raging on social networks. The campaign will be broadcast on social media from the front lines and magnified through users' comments and retweets through Election Day.
Whether for business or to share breaking news, social networks will be our instant-gratification information source for round-the-clock updates. Just don't let your boss catch you ... yet.
Video technology: Beware what you televise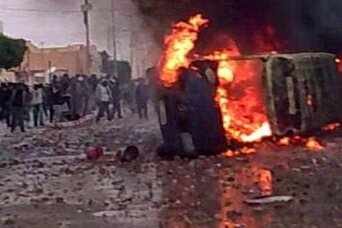 Citizen-recorded videos fanned the flames of the Arab Spring into a regional wildfire. From police repression in Tunisia and protests in Cairo's Tahrir Square, through the violent final minutes of Libyan dictator Muammar Qaddafi's life, amateur cellphone videos spread through the Arab world not only via social media and SMS (short message service), but also on YouTube. From there, the Al Jazeera network beamed them into millions of homes across the Arab world, where television ownership still exceeds Internet access. When the Tunisian and Egyptian governments shut down national Internet and mobile phone networks, satellite dishes kept citizens informed.
Video is ubiquitous – whether on TV, online, or used privately for security and defense. This continuous capture of imagery will continue to be a mixed blessing in 2012. Video technology can force leaders to be just, or curb crime and terrorism, but issues of ethics and civil liberties underlie both uses.
Since 9/11, major US cities have heavily upgraded their surveillance equipment. Emulating the Ring of Steel girding London's financial district, New York City's Lower Manhattan Security Initiative includes cameras, license plate scanners, and dangerous-substance detectors. Although the NYPD's privacy guidelines include deletion of video within 30 days of its recording, the New York Civil Liberties Union has questioned what it considers indiscriminate surveillance, especially of protests.
Video technology also makes our military more efficient and precise, but can carry heavy costs. Live video brought the Osama bin Laden mission to the White House Situation Room. Pilots based in America use drone aircraft to track and kill terrorist leaders, but the Pentagon reports that some pilots suffer from burnout and high stress, both from the monotonous work and the burden of attacking people they have watched for months.
The debate over video's proper role will continue beyond 2012. As with social media, easy access to cellphone cameras will lead more people to share their lives online – to their occasional regret, as evidence of misbehavior slips out of their control. The trend of political "gotcha" videos, as citizens trail politicians to capture flubs or outbursts, will only accelerate during the presidential campaign.
With cameras in nearly every phone, anyone can share their personal experience – whether funny, tumultuous, or oppressed. But the chance that we can be captured at our worst moment might lead us to stop sharing and start hiding.
Robot technology: The future walks among us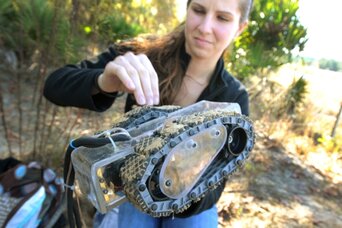 Robots might still remind most people of science fiction, or real-world auto-industry assembly lines. But robots have been making our lives easier, safer, and more productive in our homes and offices for some time. In fact, you might be carrying one right now.
Siri, the personal assistant software that shipped as part of the iPhone operating system last October, changes spoken commands into search results, texts, and schedule entries – and even responses from Siri "herself." The combination of rapid processing and artificial intelligence with an engaging interface will typify robotics in the coming years: the science of changing repetitive everyday tasks into an intuitive, often invisible experience that unites human and machine.
Robots already vacuum floors or mow lawns unattended, perform prostate surgery, defuse bombs, and search disaster scenes for survivors. Next will come robots that can take our place at remote meetings, using telepresence – the ability to represent a person remotely using interactive audiovisual equipment. The Anybots QB, for instance, allows your webcam image to appear on the screen of a mobile unit that can roll around an office, patrol a warehouse, or sit at a conference table. It promises to cut the time and expense of business travel and commuting, and will permit workers to inspect facilities and maintain security from afar.
The value of professional service robots in use reached $13.2 billion in 2009, and sales are projected to rise through 2013. Advances in sensors, mobility, and remote control, and designs that make robots more relatable, will boost acceptance. But don't worry about losing your job to a machine just yet. As demand rises for robot technology, so will the need for engineers, programmers, and technicians, as well as teachers to instruct these new categories of workers. We're at the dawn of a new partnership with mechanical and software-based assistants, but a robot uprising is still the stuff of Hollywood.
– Dr. Tracey Wilen-Daugenti is the author of "Society 3.0: How Technology is Reshaping Education, Work, and Society." A visiting scholar at Stanford University's Media X program, she is also vice president and managing director of Apollo Research Institute, which conducts research on the value of education for the workforce.