1.Amazon Instant Video ($600)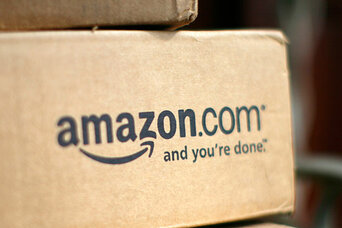 Costing $600 each, two films by experimental director Ken Jacobs share first place for the top slot on Amazon Instant Video. "Tom, Tom" is a 1969 avant-garde rephotographing of a 1905 film of the same name, and "Ontic Antics" is a 1997 reworking of the 1929 Laurel and Hardy film "Berth Marks."
If $600 seems a bit steep for digital editions of remixed old movies, you can always get a one-week rental from Amazon for a mere $275.
If you're still not sure whether it's worth the investment, here's the first couple moments of "Ontic Antics."
Appliances ($58,511.14)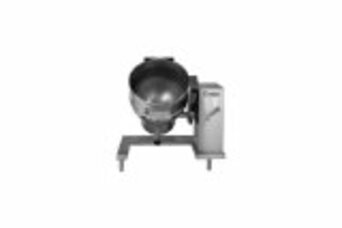 Sure you've cooked before. But have you ever cooked? Made by the the Wasserstrom Company, this half-ton kettle cooker/mixer will show everyone that you mean business in the kitchen.
Apps for Android ($149)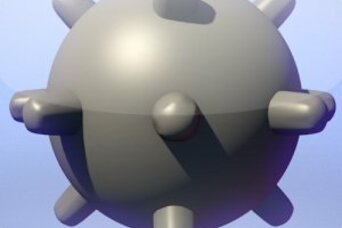 It's actually a seven-way tie for the most expensive Android App on Amazon. Six of the apps are sets of practice flashcards produced by the American Physician Institute. The seventh is a clone of the original Minesweeper game for Windows. For $149.
Now everyone who has ever played Minesweeper knows that it is a great game. But a few bucks more could get you a new Nintendo Wii console, along with a copy of Mario Speedwagon, which is an even better game.
Arts, Crafts & Sewing ($73,795)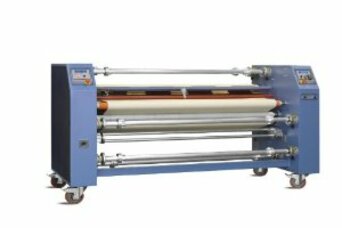 The most expensive item in Amazon's Arts, Crafts & Sewing department is the AIT 72 LFO72 Large Format Rotary Heat Transfer Machine, which costs $73,795. The second most expensive item is the AIT 63 LFO60 Large Format Rotary Heat Transfer Machine, for $71,595.
But take it from us, you should spend the extra $2,200 and go with the LFO72. You won't be sorry.
Automotive ($1,077,536,368,554,180)
Do you have an extra quadrillion dollars kicking around? If so, you consider buying the GARMIN 010-10775-01 Saversguide Membership Card & Secure Digital Card, which could save you some serious money.
This discount card, which costs just 17 times the gross domestic product of every country on earth, includes an SD card that you can load onto your Garmin GPS, which will then direct you to nearby deals at restaurants, shops, and hotels. With discounts of up to fifty percent, it practically pays for itself.
The second most expensive item – costing $1,000,000 – is a set of four floor mats for a Rolls Royce Silver Wraith II. Not the Rolls Royce itself, mind you. Just the mats.
Baby ($21,000)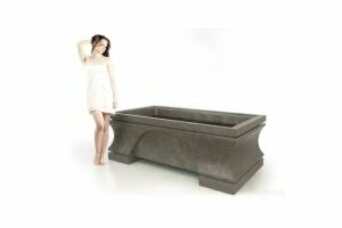 Buying the most expensive item in Amazon's 'Baby' department will set you back $21,000, for which you will get your choice of 37 deluxe stone bath tubs (towel-clad model not included). It seems a bit large for a baby's bathtub, unless you're talking about a baby rhinoceros.
Beauty ($435,000)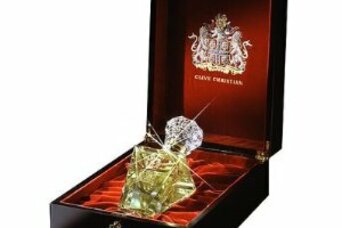 Topping the list for Amazon's Beauty section are a pair of 16.9 oz. bottles of Clive Christian Imperial Majesty Perfume. The men's version and the women's version of this fragrance each come in a Bacarrat crystal bottle with a 5 carat diamond. Buy them both, slather them on your person, and you'll smell like almost a million bucks.
Books ($18,404,582.58)
At just over $18.4 million, a used French copy of an 89-page book titled "Zen pour chats," – that is, "Zen for Cats" – tops Amazon's list of its most expensive books. Written by Riku Kanmei and translated by Alfred Birnbaum, this book shouldn't be confused with humorist Henry Beard's 1997, book of the same title, which Amazon offers for one cent.
Cell Phones & Accessories ($2,809,843.46)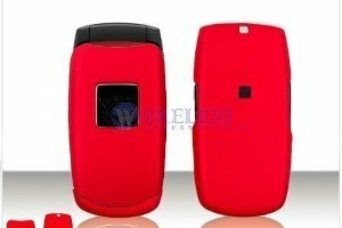 What better way to protect your $50 flip phone than with a $2.8 million protective case? The Red Soft Rubber Feel Texture Snap-On Cover Hard Case Phone Protector for Samsung R300 R-300 is sold on Amazon by a seller called Looking Deals, which promises "the Best Value at the Lowest Prices possible."
Computers ($2,258,386.82)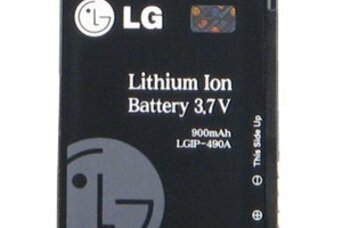 You'd expect that the $2.2 million item topping Amazon's computer section must be some sort of sentient supercomputer. Something like HAL, or at least WOPR, right?
Wrong. It's battery for a three-year old pink cell phone. Still, the 3.7 volt LG LX600 Lotus Standard 900mAh Lithium Battery isn't just an ordinary cell phone battery. According to Amazon, it weighs two pounds.
Health & Personal Care ($127,769.27)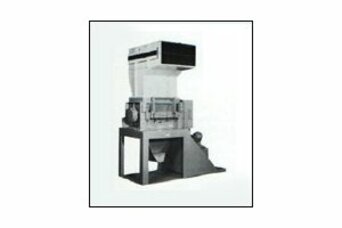 Admit it: You've always wanted to disintegrate something. Well, now you can, with the 14,000-pound Datastroyer Model 1000 Disintegrator. If you've got a piece of paper, a magnetic tape, or a CD that you would like to make emphatically nonexistent, this is the tool to use. We're pretty sure that this is what Marvin the Martian used before he upgraded to the Illudium PU-36.
Home & Kitchen ($1,294,117,630,223,908)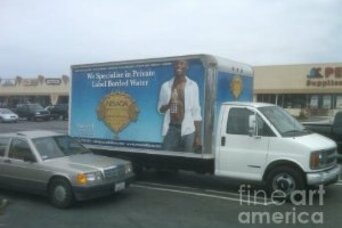 If you've got an extra $1.3 quadrillion kicking around – and who doesn't? – you could pick up a 20-foot by 15-foot canvas print of a very casually dressed man enjoying a bottle of water, suitable for displaying on the side of a box truck.
Of course, the product's title adds that it's not actually for sale, which raises the question of what it's doing on Amazon in the first place.
Industrial & Scientific ($10,000,000)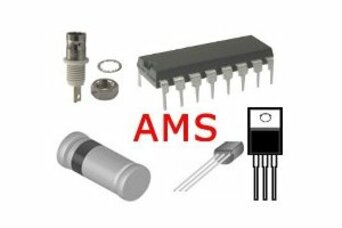 Are you in the market for a 120293-0001REVK? Well, it could be yours for $10 million (plus $10 shipping) from American Microsemiconductor Inc.
We'll admit that our knowledge of semiconductors is slim – we wouldn't know a unijunction transistor if it bit us on the Schottky diode – so we'll defer to the lone reviewer of this product, who seems pretty knowledgeable. He writes:
"I popped in my Huey Lewis best of in the tape deck and stuck this in the flux capacitor. Works like a charm."
Jewelry ($180,000)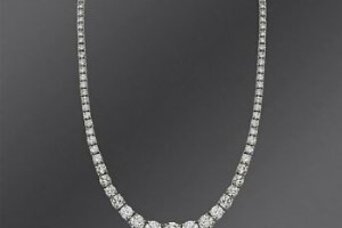 At $180,000 the most expensive item of jewelry on Amazon is something called a tennis necklace, which we suppose is like a tennis bracelet, but in necklace form.
Why are they called tennis bracelets anyway? The name comes from the 1987 US Open, when the clasp on player Chris Evert's diamond bracelet broke, sending pricey gems scattering across the court and bringing the match to a halt. In other words, we use the term to describe jewelry that you shouldn't wear while playing tennis.
Kindle Store ($6,232)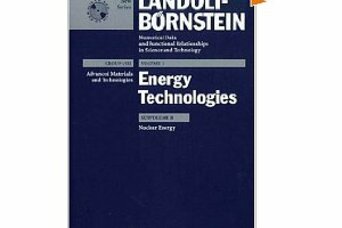 This is the second sentence of the introduction to "Nuclear Energy," which, at $6,232, is Amazon's most expensive Kindle book:
"Since long time before mankind started to develop technologies to provide energy from fusion of light atomic nuclei and from fission of heavy atomic nuclei, nature has been releasing energy from fusion and fission processes: Fusion of hydrogen to helium nuclei is the energy source of stars like the sun."
Between the price and the prose, we're pretty sure that any nuclear secrets contained in the book will remain safe.
Movies & TV ($1,000,000)
The most expensive DVD on Amazon is a six-minute 2003 music video by the extreme metal band Cradle of Filth, titled Babalon AD (So Glad For The Madness).
The video, which you can find on YouTube if for some reason you don't feel like paying a million dollars, is an homage to Italian filmmaker Pier Paolo Pasolini's "Salò, or the 120 Days of Sodom," which has been banned in several countries because of its graphic depictions of sadism.
We briefly considered embedding Cradle of Filth's video here, but we'll just go ahead and show you this rabbit eating a dandelion instead.
Music ($1,000,000,000)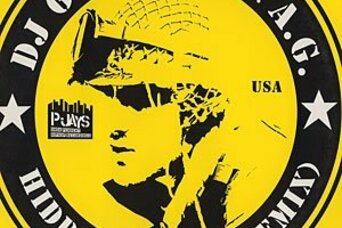 As you may have figured out by now, almost all of the most expensive items in each of Amazon's departments are wildly overpriced. But not this one. Even though this used vinyl single of Hidden Crate (remix) costs a billion dollars, the multilayered, textured groove laid down by San Diego acid jazz turntablist DJ Greyboy and staccato rhymes by A.G. aka Andre the Giant make it totally worth it, but only if you already own a record player.
Musical Instruments ($75,000)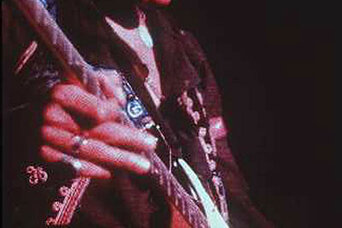 A Fender Stratocaster, the model of guitar made famous by Jimi Hendrix, Eric Clapton, David Gilmour, Mark Knopfler, and Jeff Beck can now be yours for $75,000.Yes, you can easily find a great Strat for less than $1,000, but can you find one made in 1961? With blue finish?
If you don't have the cash, the seller will consider trading the guitar in exchange for "multiple cars."
Office Products ($300,000)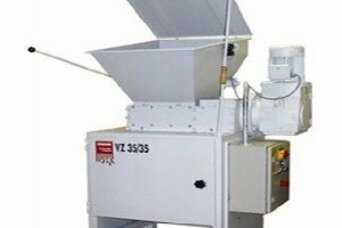 Amazon's most expensive office product is a $300,000 industrial shredder that minces paper, CDs, circuit boards and whatnot. The product description notes that the machine possesses a "switch-secured door" and a feature by which "you can manually turn it off."
Sounds amazing, but we can't help thinking of the Datastroyer Model 1000 Disintegrator, which can do the same thing, has a much more impressive name, and costs half the price.
Home & Kitchen ($116,064.41)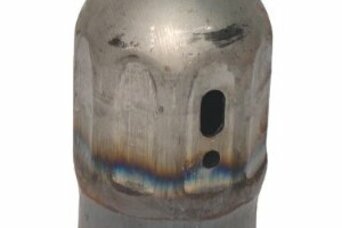 Sure, you could spend less on an acetylene cylinder cap. But would that make you feel truly safe handling this highly flammable substance, knowing that it could be contained by the apparently top-of-the-line SEPTLS100A11 cap? Better safe than sorry.
Pet Supplies ($13,241.25)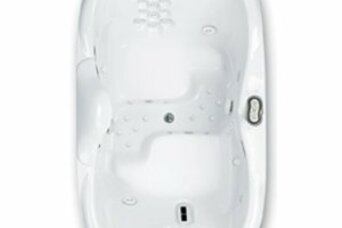 The most expensive item in Amazon's Pet Supplies is a big Aquatic Millennium whirlpool bath with 22 jets. The product description page doesn't seem to indicate what sort of pet this bath is designed for, but we've calculated that it can comfortably accomodate eleven cats.
Software ($999,999,999,999.99)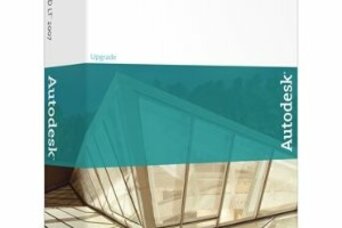 The most expensive software on Amazon is a copy of AutoCAD LT. (The "LT" designation indicates that this is the lower-cost version of the popular drafting software.)
Note the psychological pricing: buyers are likely to balk at dropping a trillion dollars, so they cleverly market it at just under that. You should also know that this item is used, and that it is compatible only with Windows XP.
Sports ($108,798.64)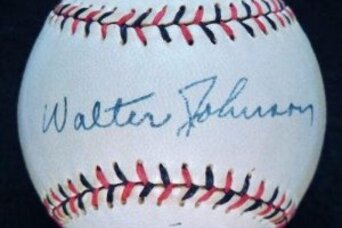 Topping Amazon's Sports section is a baseball signed by Walter Johnson, regarded by many as the greatest pitcher ever. It goes for more than a hundred grand, or roughly five times what the Washington Senators paid Johnson in 1925.
Tools & Home Improvement ($731,782.48)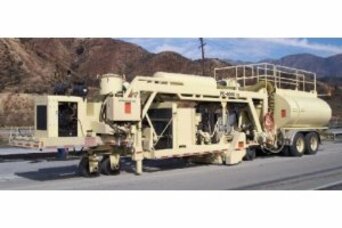 There are a few things every homeowner should never go without. These include a claw hammer, a roll of duct tape, a 12-ton highway grinder, and a can of WD-40.
Toys & Games ($10,000,000)
As you can see from the image, Jocko the Chimpanzee is still a little woozy after wildlife biologists tranquilized him to attach the tag to his ear. But once he fully comes to, you'll find that he's worth every penny of that $10 million.
But you'll have to hurry. The seller notes that there are only five left in stock.
Watches ($99,999)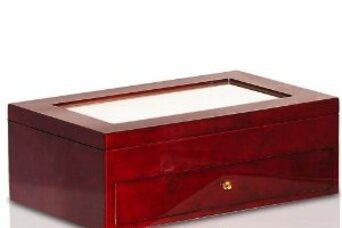 Costing just under $100,000, this Steinhausen luxury watch case features piano lacquered cherry wood, a hand-stitched pillow, and a completely empty interior. The box can hold 26 watches, which you can buy if you have any money left.