1.Prepare to take calculated risks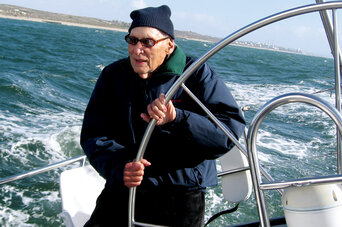 During a bad economy, everyone wants to hunker down and weather the storm. But for young people starting their careers, this is precisely when they need to take a risk, because playing it safe will simply make them fall further. But let me qualify that: The risk should be calculated.
In 1954, my first company faced a severe cash squeeze. I had one tangible asset to sell in order to make payroll so that I could fulfill a large order for the US Air Force: a 76-foot schooner that my family and I had used for a 15,000-mile seafaring journey. It meant a lot to me. I sold the boat, saved the company – and soon made enough to buy it back.
Don't quit if you don't have the skills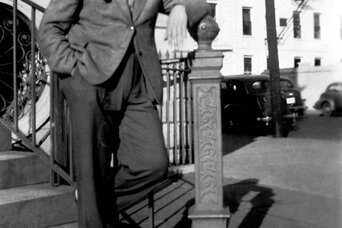 A few years later I had an extraordinary opportunity to create a technology that would automate the credit-card industry. I could envision how it would work, but I did not know how to design and engineer it. I did, however, have the resources to tap the expertise of other people who could.
The Databosser V100 became the first machine to emboss credit cards automatically – thus eliminating the problem of human error caused by handwritten credit-card slips that was plaguing the industry. I later sold the company to Howard Hughes, making a very tidy profit.
Keep your mind open to change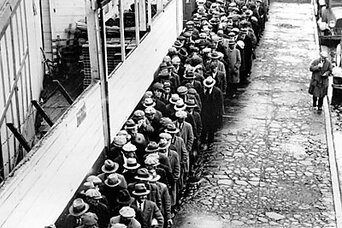 I had many career detours. After deciding not to pursue my father's profession of law, I wanted to become a writer. But I knew in 1936 that the Great Depression was upon us (even back then, we knew the downturn was "great"). So I gave myself 60 days to find a job, and set my sights on a job at an ad agency or newspaper.
It didn't happen. But I did get an interview with the Addressograph-Multigraph company in New York. I still hoped for a spot in the ad department. Instead, the company thought I'd be perfect for sales.
Although my deadline was up and I could hardly afford to be choosy, I was leaning toward declining. On my way to what would have been my final interview, I was walking toward Fifth Avenue when I heard a loud noise. I looked across to the Empire State Building and saw the body of a nicely dressed young man – about my age – on the sidewalk. He had jumped from the world's tallest building.
I proceeded to the interview, somewhat numb but no longer conflicted. I accepted the job. And you know what? I was good at sales. After a couple years, I was making the equivalent of $160,000 a year. In a few more years I was the top salesman. The knowledge and contacts from my experience there became the foundation for my own company and my first fortune.
'Show' is usually better than 'tell'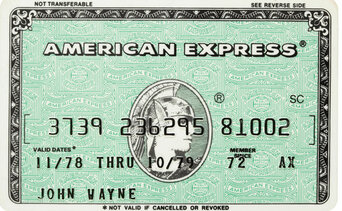 In 1950, Diner's Club released the first multiuse credit card. By the early 1960s, American Express was poised to compete. My former employer, Addressograph-Multigraph, had brought all its big guns to land the order to create the first American Express credit card. Here was my small firm fighting the largest competitor in our industry for the business of one of the most prestigious companies in the world.
Having worked for my competitor, I knew their sales presentation would be professional. We had to do something more. I had my staff find out which American Express executives would be at our presentation and had a card made for each one with the familiar traveler's check artwork but individualized with their name and an account number imprinted on each one. The added touch was "a member since ..." designation (yes, that was my idea). I can still see the faces of the American Express executives who were at the meeting. We got the order.
Don't tell potential clients or employers what you can do for them. Show them – in the most dramatic, creative way you can.
Don't bend the rules to play the game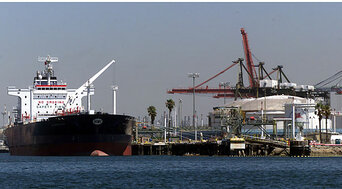 In 1963, I became the board chairman of a Swedish company, Imodco, a leader in the growing offshore oil industry. (The company specialized in ship-to-shore loading systems for tankers.) Soon after, the company nailed a major order for an installation in the South Pacific. The catch: The client wanted $75,000 in our budget for an "educational fund" – a kickback. I told our president to walk away. I said, "I wouldn't do this when I was poor. Why would I do it when I am wealthy?"
I have worked with businesses as small as the corner drugstore and as large as a Fortune 500 corporation. Here's what I found: It's not necessary to "play the game" by bending or breaking laws. My businesses never suffered because I refused to take part in shady dealings. Honesty really is the best policy.
– Stanley Dashew is coauthor with Josef Klus of the new book "You Can Do It! Inspiration & Lessons from an Inventor, Entrepreneur, & Sailor."